The house at 169 Forest Park Avenue in Springfield, around 1938-1939. Image courtesy of the Springfield Preservation Trust.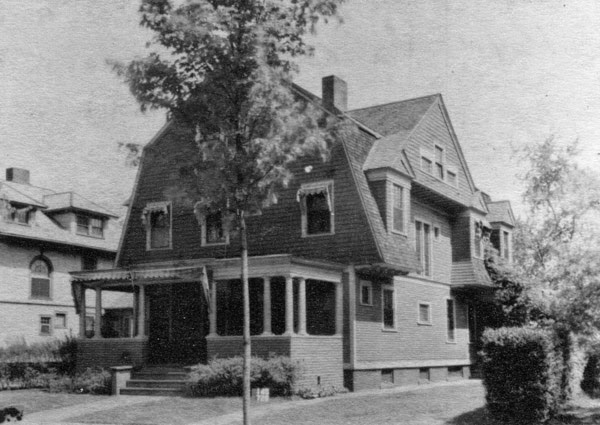 The house in 2017: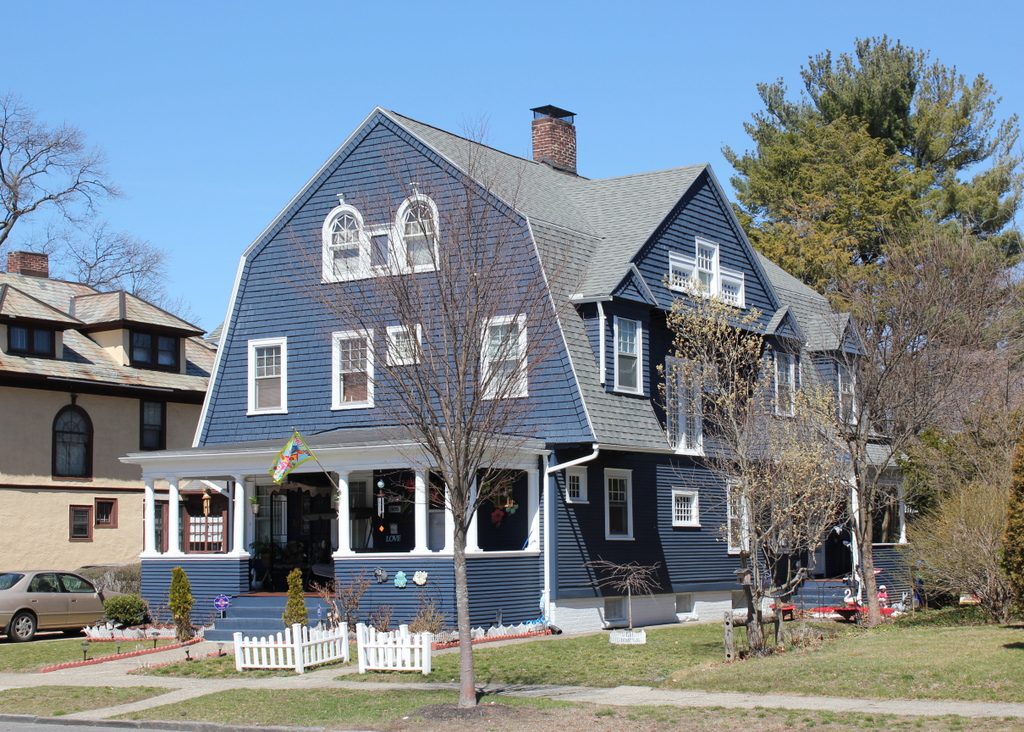 This section of the Forest Park neighborhood was developed in the first decade of the 20th century, and consists primarily of Colonial Revival-style homes, such as this one on Forest Park Avenue. It was built in 1905 for William H. Sargeant, the vice president of the Massachusetts Mutual Life Insurance Company. He lived here with his wife Belle, and the couple had one child, William, Jr., who died in infancy. Belle died in 1922 when she was in her mid-40s, and within a few years William had moved to a new house at 406 Longhill Street.
By the 1930 census, this house was being rented by Kenneth S. Edwards, whose occupation was listed as an assistant sales manager for gasoline pumps. At the time, he was living here with his wife Stella and their two young children, but they moved out sometime around the time when the first photo was taken. Since then, hardly anything has changed with the exterior of the house. It has remained well-preserved, and it is part of the Forest Park Heights Historic District on the National Register of Historic Places.