The house at 161 South Main Street in Suffield, around 1935-1942. Image courtesy of the Connecticut State Library.
The house in 2017: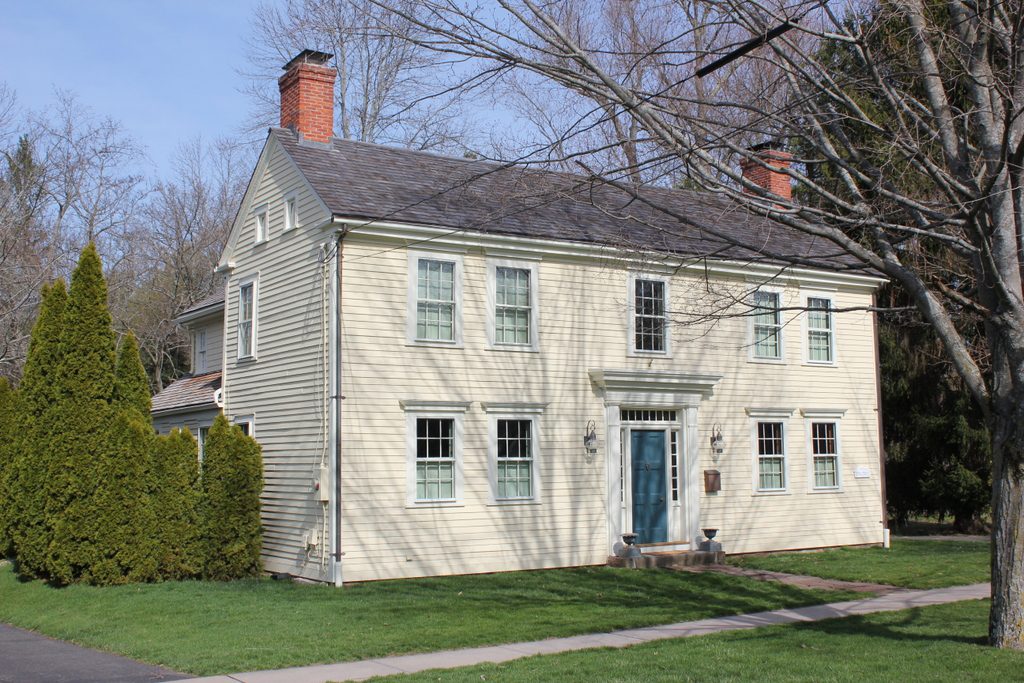 This house was built in 1787 for Elihu Kent, Jr., who lived here with his wife Elizabeth and their four children, Rebecca, Betsy, Samuel, and Azel. Elihu was a farmer and tavern keeper, and he also served in the American Revolution alongside his father, Elihu Kent, Sr. He was captured at the Battle of Long Island, and subsequently spent a long time in one of the infamous sugar house prisons in New York City, where, according to historical records, he "suffered greatly."
It seems unclear how long Kent lived in this house, because he also lived in a smaller home nearby at 221 South Main Street before his death in 1813. Since then, his house here has remained well-preserved, and it is one of the many 18th century homes that line North and South Main Street in Suffield. When the first photo was taken, it was listed as only being in "fair" condition, but it has since been restored, and is now part of the Suffield Historic District on the National Register of Historic Places.