The house at 155 South Main Street in Suffield, around 1935-1942. Image courtesy of the Connecticut State Library.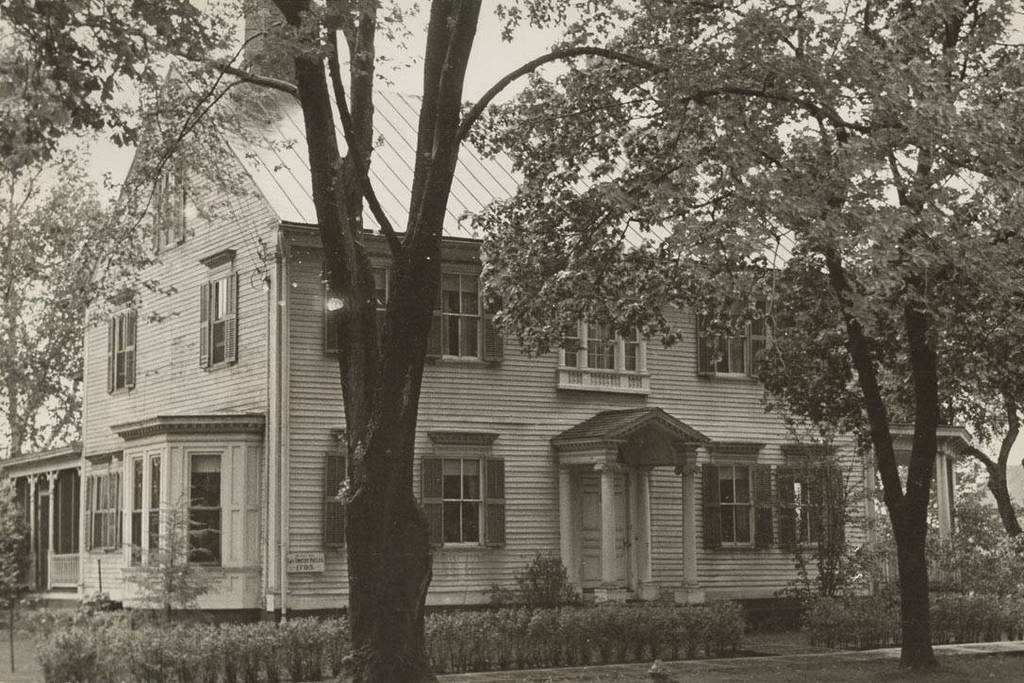 The house in 2017: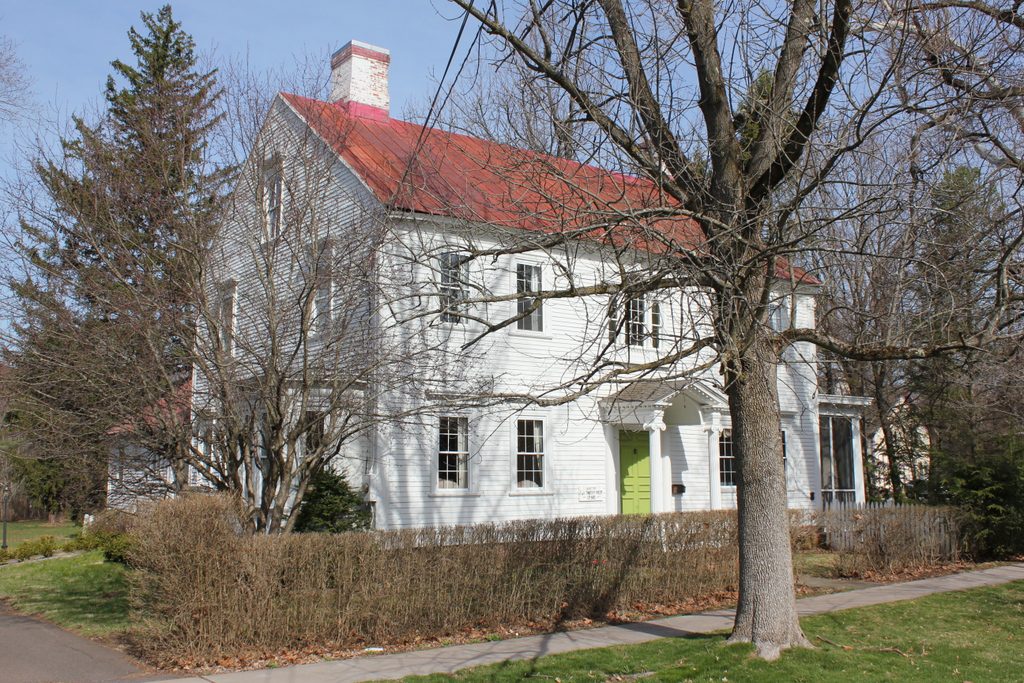 This house was built in 1795 for Timothy Phelps and his wife Elizabeth. At the time, they had two young sons, Thaddeus and James, and they would later have a daughter, also named Elizabeth. The overall appearance of the house is similar to the traditional New England Colonial-style home, with a gabled roof and a symmetrical front facade, with four windows on the first floor and five on the second floor. However, the house is more ornate than the earlier Colonial homes, with classically-inspired elements such as the Palladian window above the door, cornices over the windows, and pilasters on the corners of the house.
Timothy Phelps died in 1836 at the age of 75, and Elizabeth died nine years later. Since then, the house has undergone some changes, including additions on the back. Probably the most noticeable change, though, is the metal roof, which was installed sometime before the first photo was taken. Overall, though, the house has retained its Federal-style architectural details, and it is one of many elegant 18th century homes in the center of Suffield. Along with the other surrounding homes, it is now part of the Suffield Historic District on the National Register of Historic Places.