The house at 241 North Main Street in Suffield, around 1935-1942. Image courtesy of the Connecticut State Library.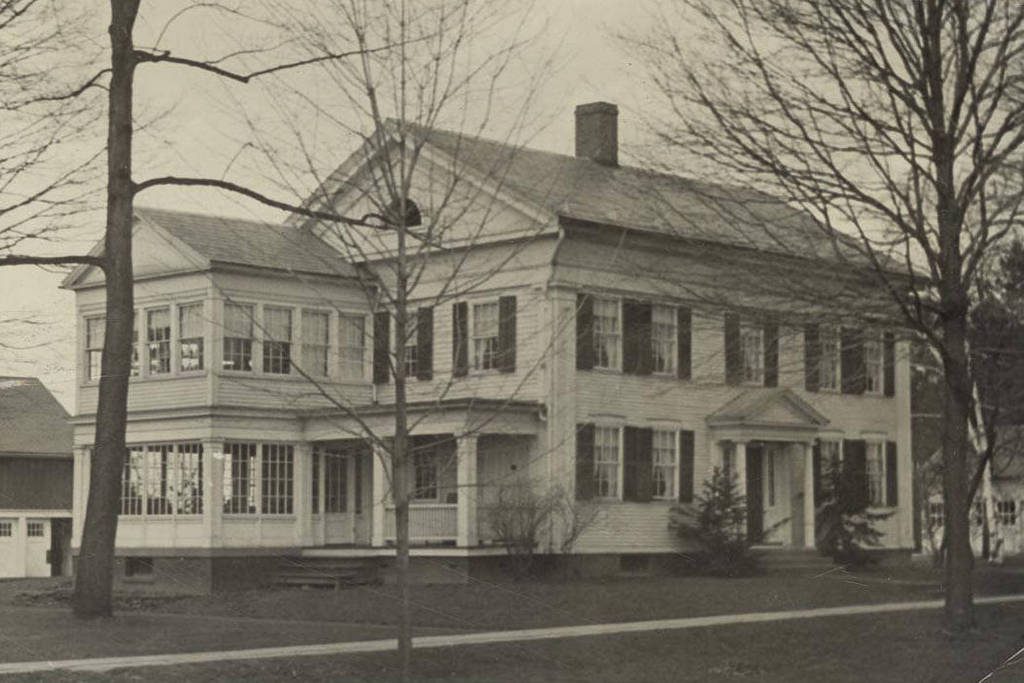 The house in 2017: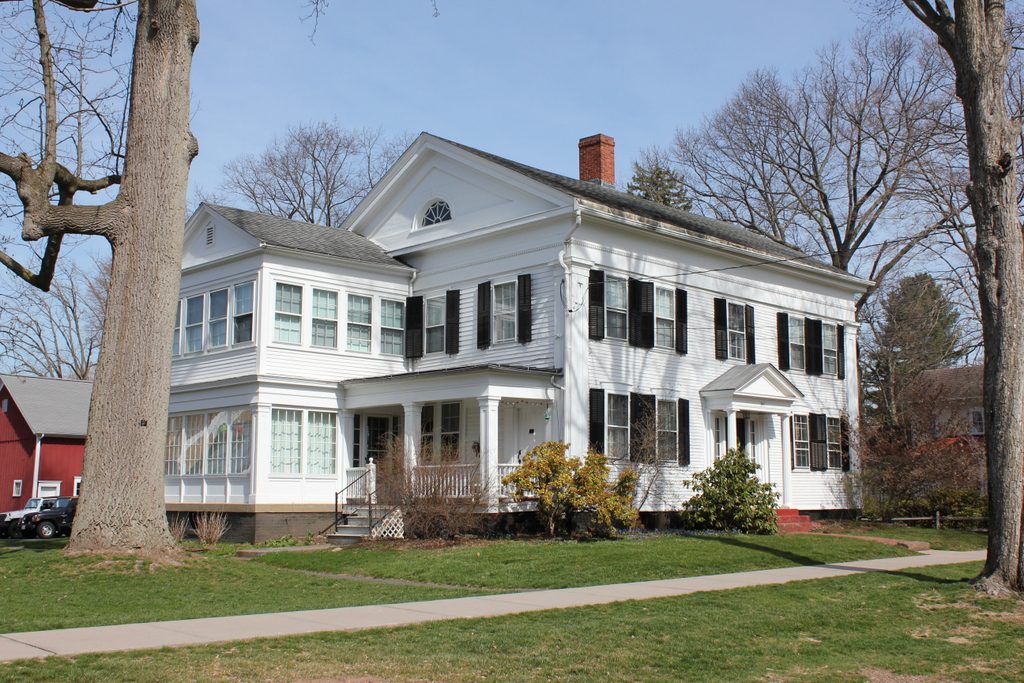 This house was built around 1762 for Josiah King, Jr. and his wife, Sarah Kellogg. The couple were married that year, and they went on to raise three children here. In 1775, in response to the battles of Lexington and Concord, Josiah marched toward Boston with other area militiamen, serving for nine days until the initial crisis had passed. He would later see additional service in the war, and in 1778 he was commissioned as a captain in Connecticut's First Regiment. Aside from his military service, Josiah was a farmer, and he lived here in Suffield until his death in 1815, at the age of 84.
Although the house dates back to the mid-1700s, it appears to have been altered sometime later, probably after Josiah King's death. Many of its prominent features, such as the wide entablature above the second floor, the pilasters in the corners, and the fan window on the left side, did not become commonplace until the Greek Revival era of the early 19th century, so these alterations probably date back to that time period. When the first photo was taken around the 1930s, the house was listed as being in "very good" condition, and not much has changed in the 80 years since then. It remains well-preserved, and is one of the many historic 18th century homes in the center of Suffield.