The house at 423 South Main Street in Suffield, around 1935-1942. Image courtesy of the Connecticut State Library.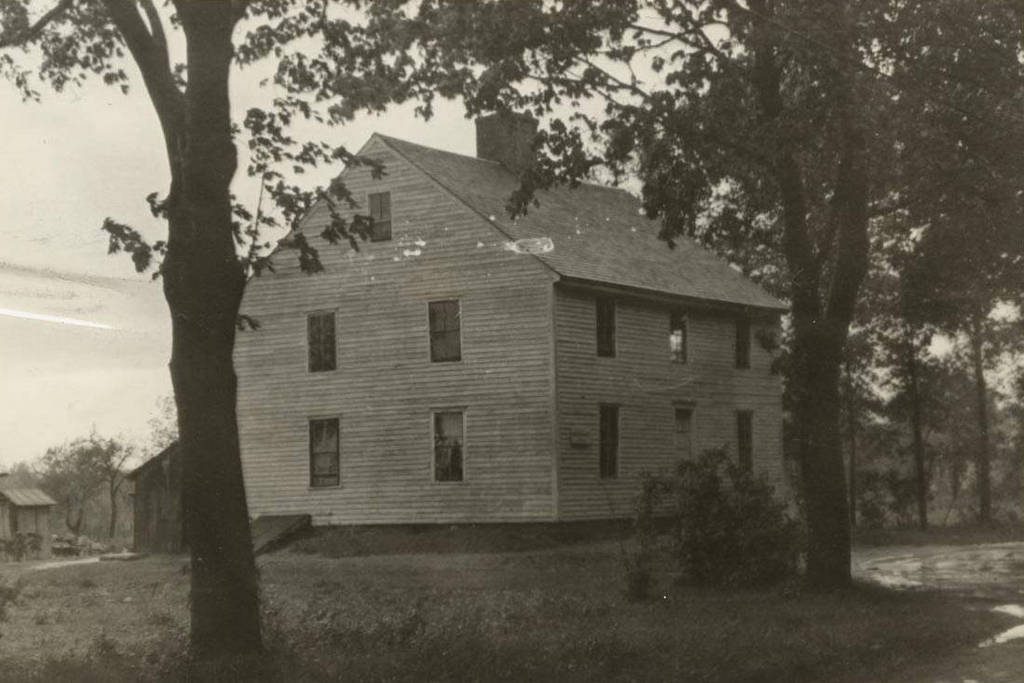 The house in 2017: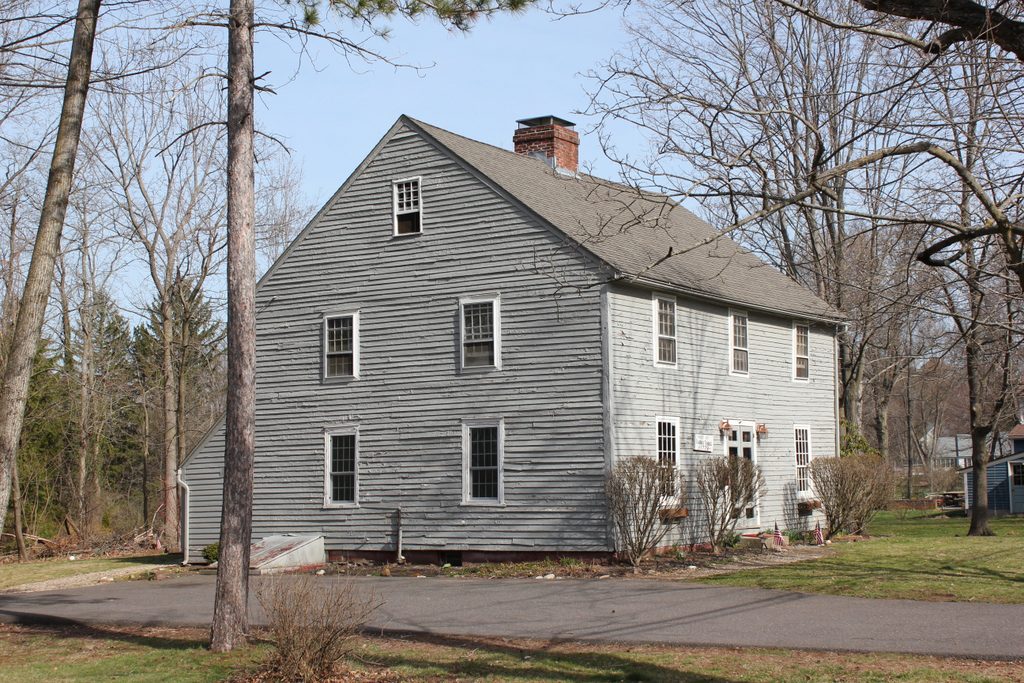 This house is located a little south of the center of Suffield, and it was built in 1779 for Shadrach Trumbull, a tailor who was originally from Westfield, Massachusetts. He was about 24 years old when he moved into this house, which was around the same time that he married his first wife, Jael Hathaway. They had four children together, before Jael's death in 1785. Three years later, Shadrach remarried to Lydia Dwight, and they had six children of their own.
Shadrach died in 1811, but the house appears to have remained in his family for many years. According to 19th century property maps, his daughter Mary and her husband, George Bradley, were living here into the 1850s. On such maps, it is often hard to tell which house is which, but this one appears to have been theirs. As late as the 1869 county atlas, the house was labeled as being owned by a "C. Bradley," suggesting that the house had remained in Trumbull's family for at least 90 years after he built it.
By 1920, the house was owned by Charles C. Austin, a middle-ages tobacco farmer who lived here with his brother Ernest, and Ernest's wife Adeline. The first photo was taken about 15-20 years later, in the midst of the Great Depression. It was taken as part of a WPA project to document historic buildings in Connecticut, and at the time the photographer noted that it was in good condition and "mostly original." Around 80 years later, very little has changed in this scene, and the exterior of the house remains well-preserved. The interior has also retained much of its historical integrity, and the house is now part of the Suffield Historic District on the National Register of Historic Places.