The house at 1891 Main Street in South Windsor, around 1935-1942. Image courtesy of the Connecticut State Library.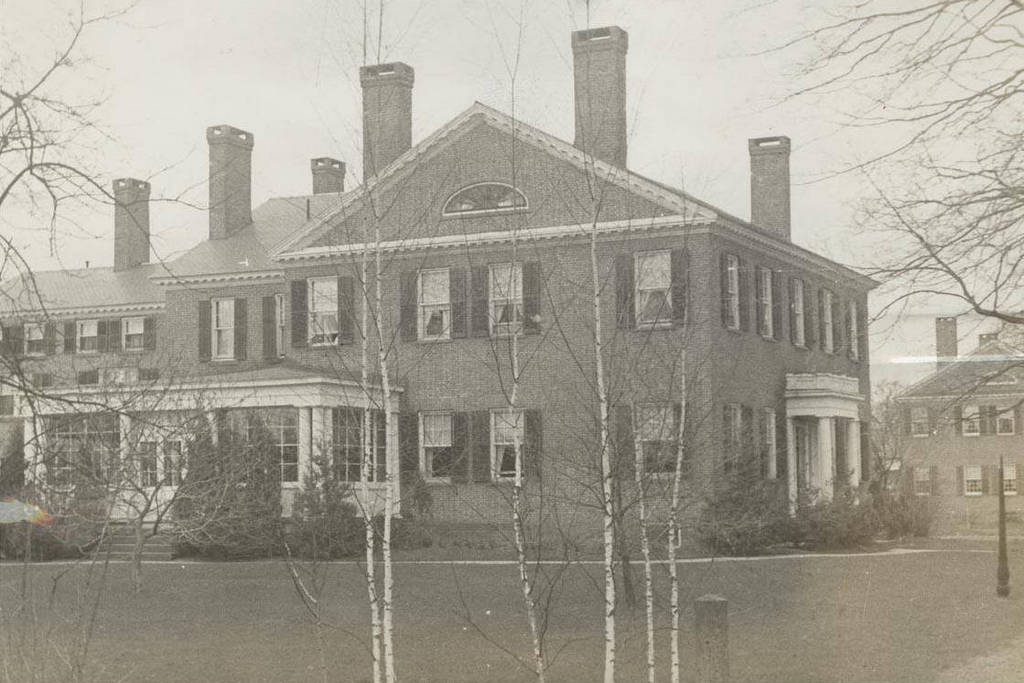 The house in 2017: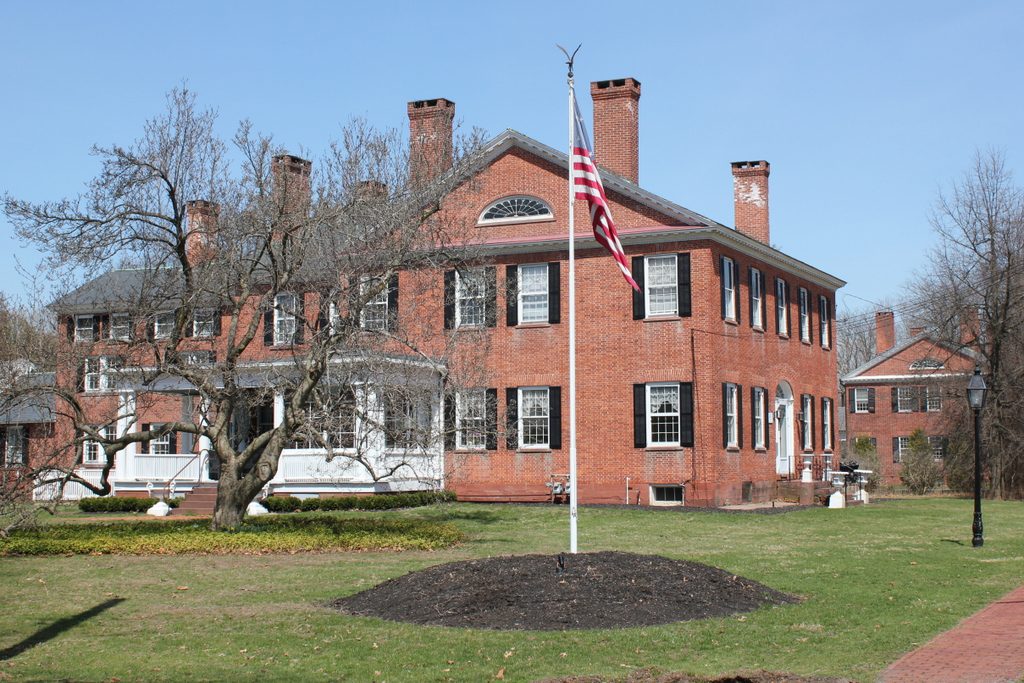 Aaron Bissell, Jr. was a leading resident of East Windsor at the turn of the 19th century. At the time, the town included all of present-day South Windsor, and Bissell operated a tavern here in the village of East Windsor Hill. The tavern, which is no longer standing, was located just south of where these photos were taken, at the corner of Main Street and Ferry Lane. Along with running the tavern, Bissell was also involved in the local government, serving as town clerk from 1799 to 1825, as well as several terms in the state legislature.
In 1812, a few years after his daughter Sophia's marriage to Eli Haskell, Bissell built the couple an elegant brick house, which is seen in the distant right of both photos. A year later, he built a nearly identical house for himself, which is seen here in the foreground. Both houses are excellent examples of Federal-style architecture, and they are built of brick, which was far less common than wood-frame homes during this era. The main front sections of the two homes are virtually identical, but additions over the years have changed the appearance of the rear of the houses.
Bissell lived here in this house until his death in 1834, and the property was then purchased by Increase Clapp, a blacksmith. He lived here for the next 25 years, until his death in 1859, and his son Carlos then inherited the house. By around the turn of the 20th century, the house was owned by Lewis Sperry, a lawyer and politician who served two terms in Congress, representing Connecticut's first district in the U. S. House of Representatives from 1891 to 1895.
The first photo was taken about 15 years after Sperry's death, and almost nothing has changed since then, except for the removal of the front porch. Both this house and the neighboring Haskell House are well-preserved, and they are two of the many fine 18th and early 19th century homes that line South Windsor's Main Street. In 1986, both of these homes, along with the rest of he surrounding neighborhood, became part of the East Windsor Hill Historic District on the National Register of Historic Places.