The First Congregational Church on Main Street in South Windsor, around 1898. Image from The Connecticut Quarterly (1898).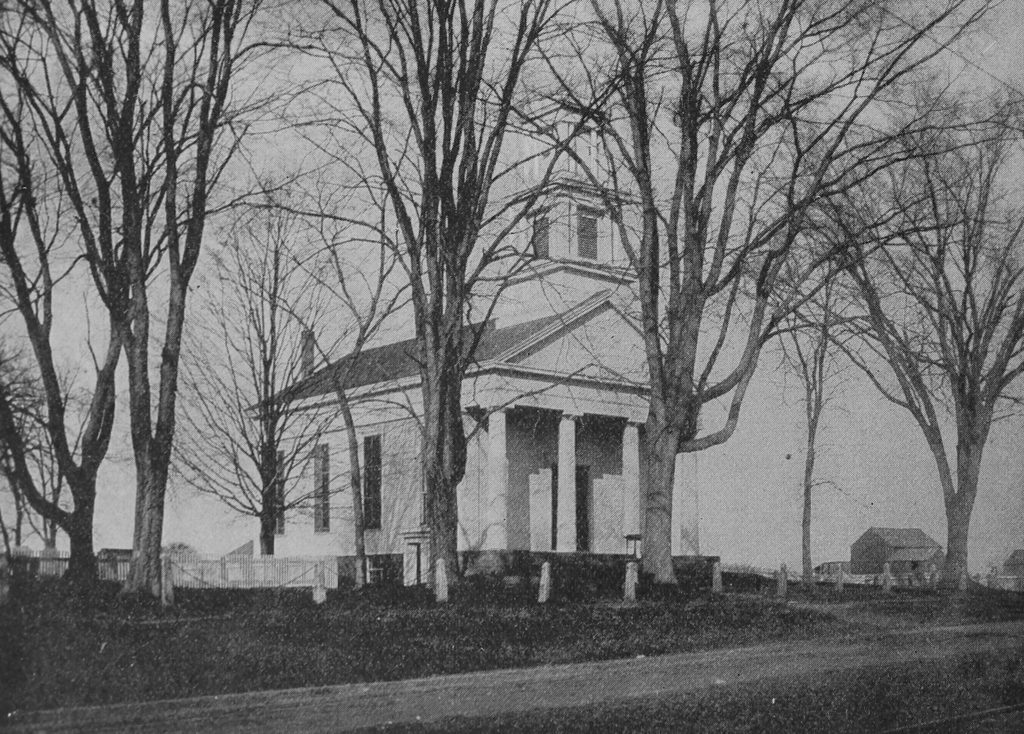 The church in 2017: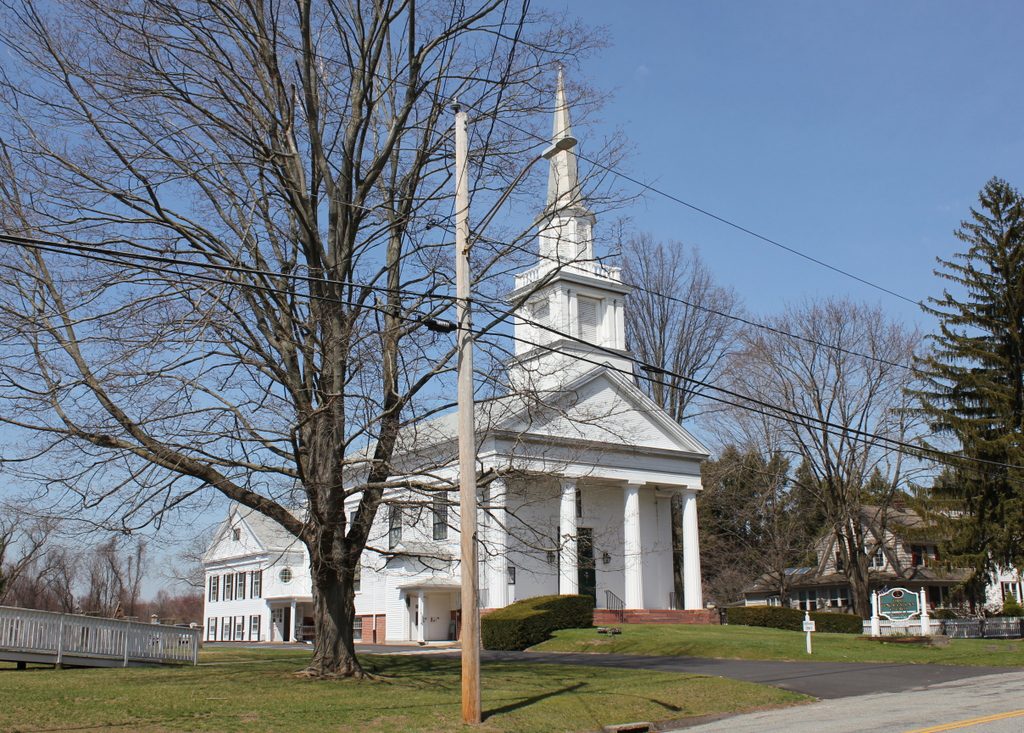 When the town of Windsor was established in the 1630s, its borders originally extended across both sides of the Connecticut River, and included the present-day towns of Windsor, East Windsor, South Windsor, Windsor Locks, Bloomfield, and Ellington. Initially, most of Windsor's settlement occurred on the west side of the river, but over the course of the 17th century a number of residents built homes here on the east side, in what became known as the village of East Windsor.
Because of its location on the opposite side of the river, traveling to and from church was often difficult, and in 1694 a church was established here in East Windsor. The original church building was located a little north of here, next to the Edwards Cemetery, and the first pastor was Timothy Edwards. He served in this position for over 60 years, until his death in 1758, but he is best known for being the father of Jonathan Edwards, the prominent preacher and theologian who helped spark the Great Awakening.
The current church building is the fourth one built by the congregation, and it was completed in 1845. Most New England churches of this era featured a Greek Revival design, with a columned portico at the front of the building, and this church is no exception. Its design, particularly the tower in the first photo, is remarkably similar to that of the First Church of Windsor, which was renovated a year earlier, perhaps by the same architect.
This area along Main Street was the historic town center of East Windsor, which was incorporated as a separate town in 1768. At the time, it included all of Windsor on the east side of the river, but in 1845 the southern portion of the town was split off to form the town of South Windsor. The current church building, which was built the same year, was located within the new town, so it became the First Church of South Windsor.
In the approximately 120 years since the first photo was taken, the church building has remained in active use, although with some changes to the exterior of the building. Along with modern additions to the back, there is also a new spire. The original one had deteriorated to the point where it had to be taken down at some point around the mid-20th century, and it was not replaced until 1963. Otherwise, though, the building survives as an important part of South Windsor's historic Main Street, and it is a contributing property in the Windsor Farms Historic District on the National Register of Historic Places.