The First Church of Windsor, located on Palisado Avenue just north of the Farmington River, around 1935-1942. Image courtesy of the Connecticut State Library.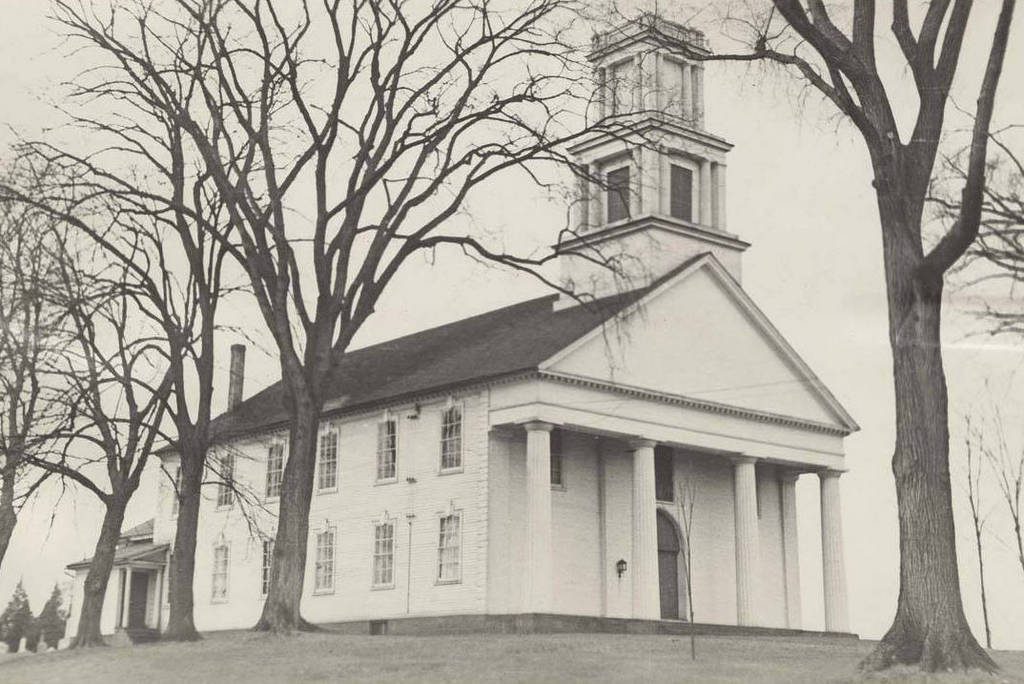 The church in 2017: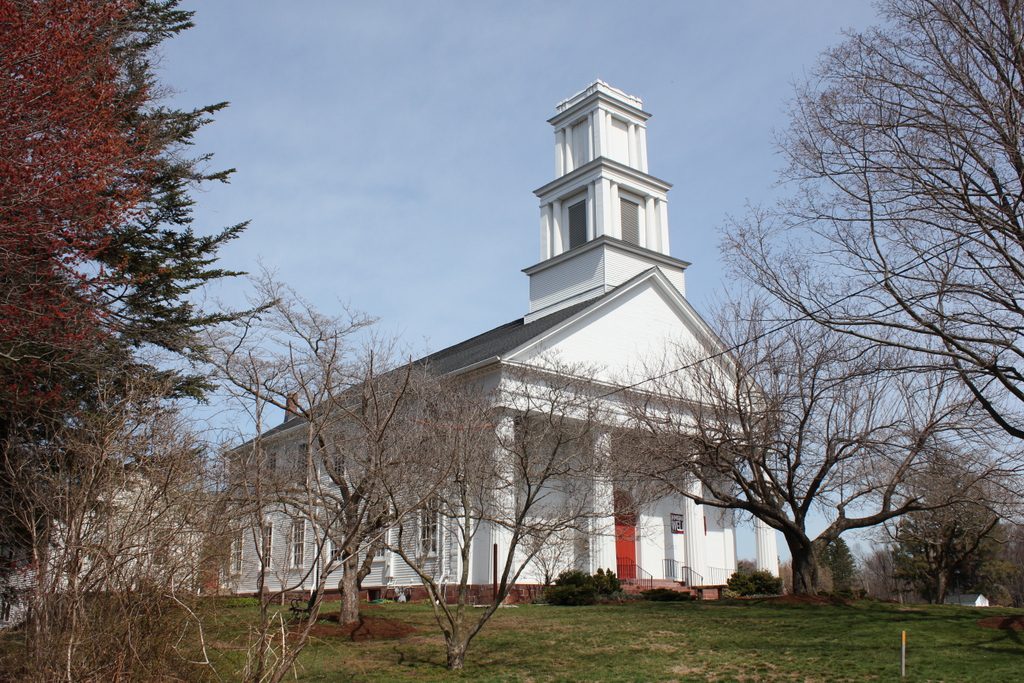 The area of present-day Windsor was first settled by  colonists in 1633, making it the first English settlement in Connecticut. As a result, the church, which was established the same year, is also the oldest Congregational Church in the state and among the oldest in the nation. The original church building was located across the street from here on the Palisado Green, which at the time was the town center. However, over the years the southern part of the town, on the other side of the Farmington River, began to grow. After a fire destroyed the church in 1754, there was considerable debate about the location of the new church, since the river posed a significant obstacle to travel. Ultimately, two new churches were built, with one on the north side and the other on the south.
This arrangement remained in place until the early 1790s, when the two congregations were reunited, and in 1794 the current church building was completed. As part of a compromise, the new church was located on the north side of the river, with the school was on the south side, and a new covered bridge across the river to facilitate travel. The chairman of the building committee was Oliver Ellsworth, a Senator who was no stranger to negotiating compromises, having been involved in crafting the Connecticut Compromise while serving as a delegate the U.S. Constitutional Convention in 1787. Ellsworth, who lived about a mile and a half north of here, would later serve as Chief Justice of the United States from 1796 to 1800, and after his death in 1807 he was buried in the cemetery next to the church.
Although the church building dates back to 1794, it was heavily modified in 1844, with renovations to both the interior and exterior. The original tower was replaced, and front of the church was redesigned with a columned portico, which was a common feature in Greek Revival-style churches of the era. However, there are still a few signs of its original Federal-style design, including the quoins on the corners of the building and the keystone design above the windows. These are easily visible in the first photo, and they are still there, although mostly hidden by the trees in the foreground. Today, the well-preserved building continues to be in active use as a church, and it is a prominent part of the Palisado Avenue Historic District, which was added to the National Register of Historic Places in 1987.