The house at 101 Palisado Avenue in Windsor, around 1935-1942. Image courtesy of the Connecticut State Library.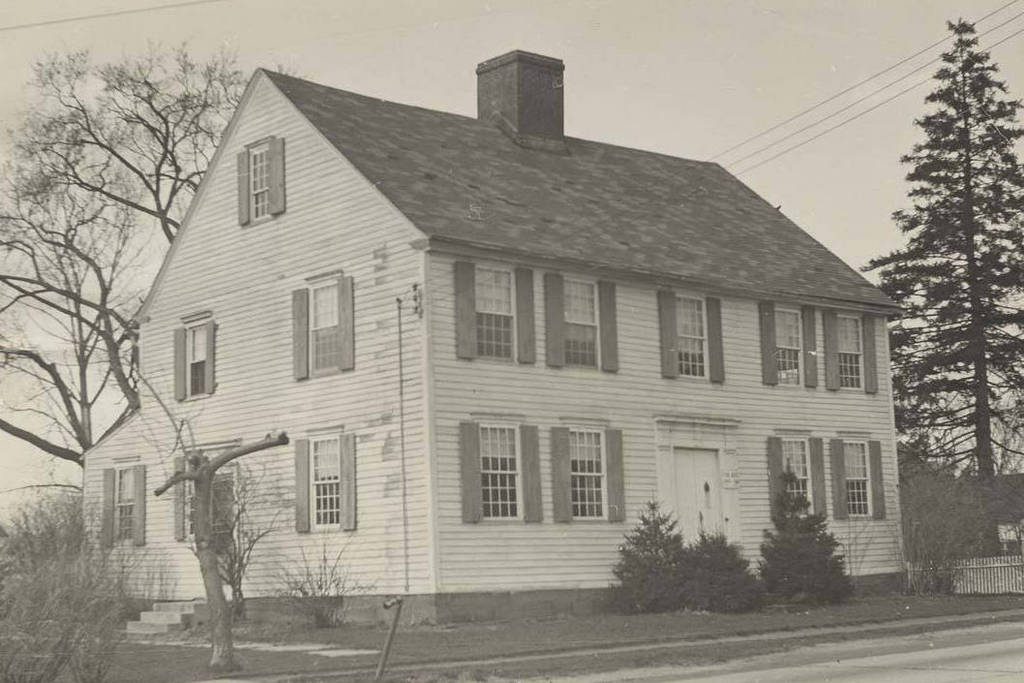 The house in 2017: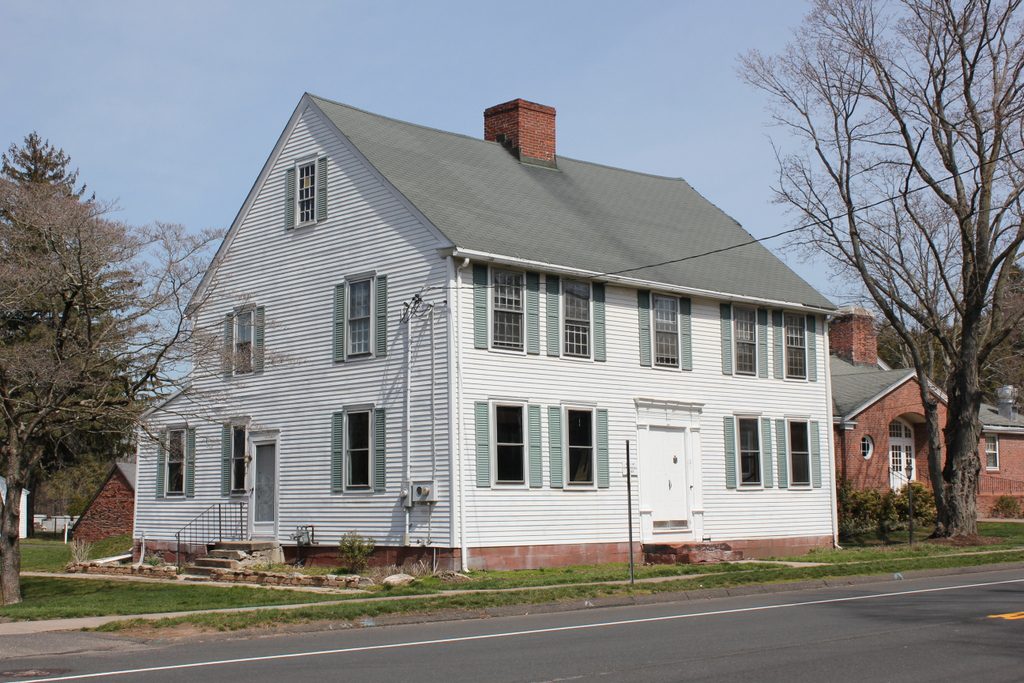 William Russell, Jr. was born in Middletown, Connecticut in 1725. His father, also named William, was the pastor of the town's church, and the younger William likewise entered the ministry. Like most of Connecticut's other clergymen of the era, he attended Yale, graduating in 1745. He went on to work as a tutor at Yale for a few years, before coming to Windsor in 1751 to serve as pastor of the First Church. He was formally ordained in 1754, around the same time that he married his wife Abigail. A year later, they moved into this newly-built house, located directly opposite the Palisado Green at the center of town.
William and Abigail had four children, one of whom died in infancy. The youngest of the other three, Samuel, was only a few years old when his mother died in the 1760s. William subsequently remarried in 1770, to another woman who was also named Abigail, and they had one child, James, who died in infancy. In the meantime, William continued to serve as the pastor of the church until his death in April 1775, around the same time that the first shots of the American Revolution were fired at Lexington and Concord. His son Samuel went on to serve in the war, and later moved to New York City. Here, he became a Colonel in the Army and a deputy commissary, and he also served as a state legislator.
Nearly 250 years after William Russell's death, his house remains well-preserved, including the ornate doorway at the front of the house. Very little has changed in the 80 years since the first photo was taken, other than the building's owner. After having been used as a private home for two centuries, it was purchased by the First Church in 1953, and was used as a parsonage. Although no longer used as a parsonage, it is still owned by the church, and it is part of the Palisado Avenue Historic District on the National Register of Historic Places.