The house at the end of North Meadow Street in Windsor, around 1935-1942. Image courtesy of the Connecticut State Library.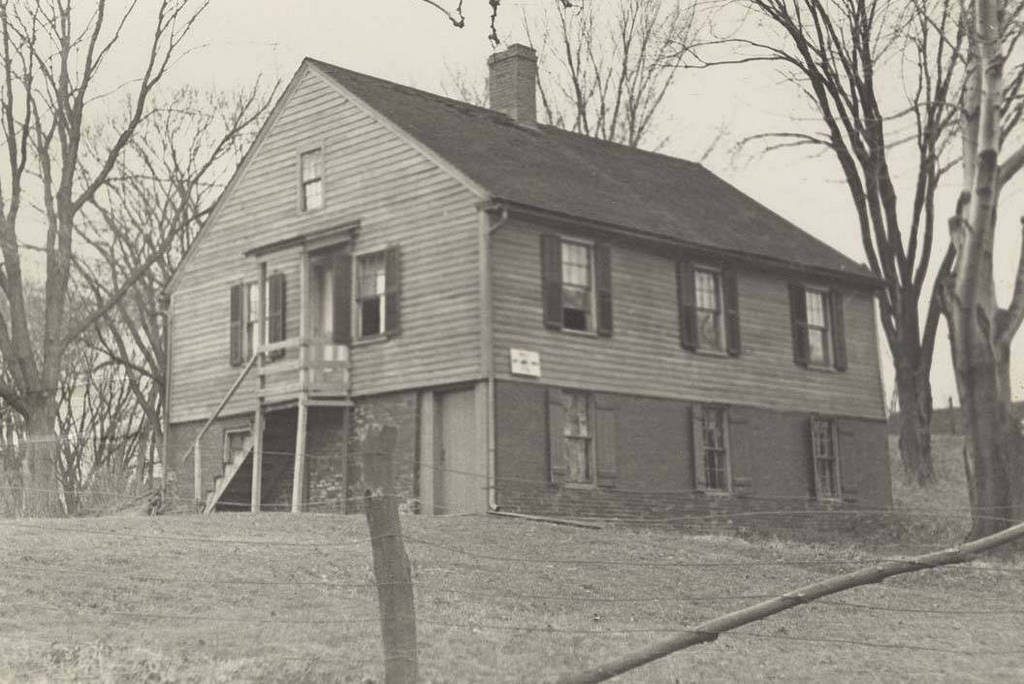 The house in 2017: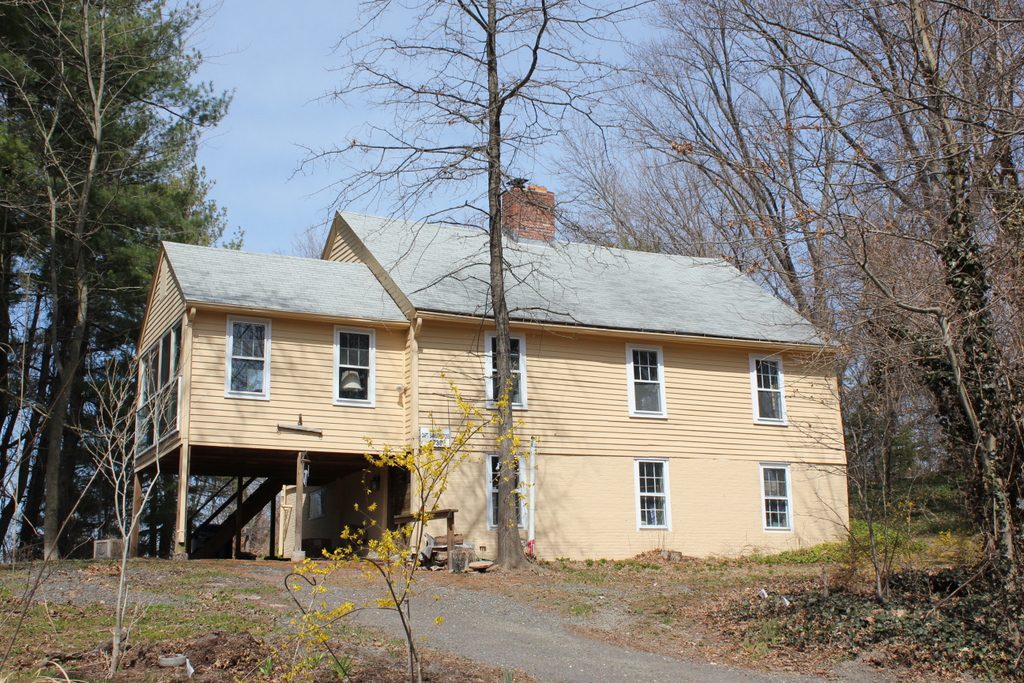 This house was built sometime before 1730, and it is situated right alongside the Farmington River. Like the neighboring Jonathan Alvord House, which was built later in the 18th century, it is built into the hillside along the river, with a high brick basement that has a full-size door and windows. The house originally belonged to Samuel Cross, who, according to the documentation done when the first photo was taken, operated a ferry across the river in the early 1700s.
By the time the first photo was taken, the house was already over 200 years old, but it remained in good condition. Since then, a porch has been added to the left side, and there is also an addition on the back side of the house, which is not visible from this angle. Otherwise, though, the house retains much of its original appearance, and it is part of the Palisado Avenue Historic District on the National Register of Historic Places.