The home of Return Strong on North Meadow Road in Windsor, around 1935-1942. Image courtesy of the Connecticut State Library.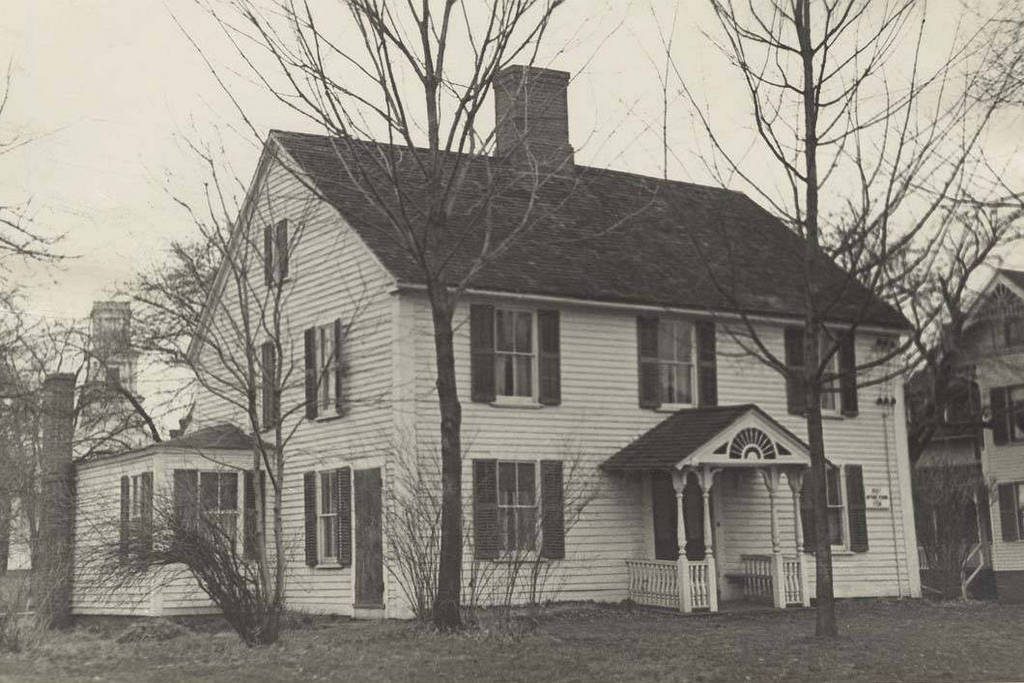 The house in 2017: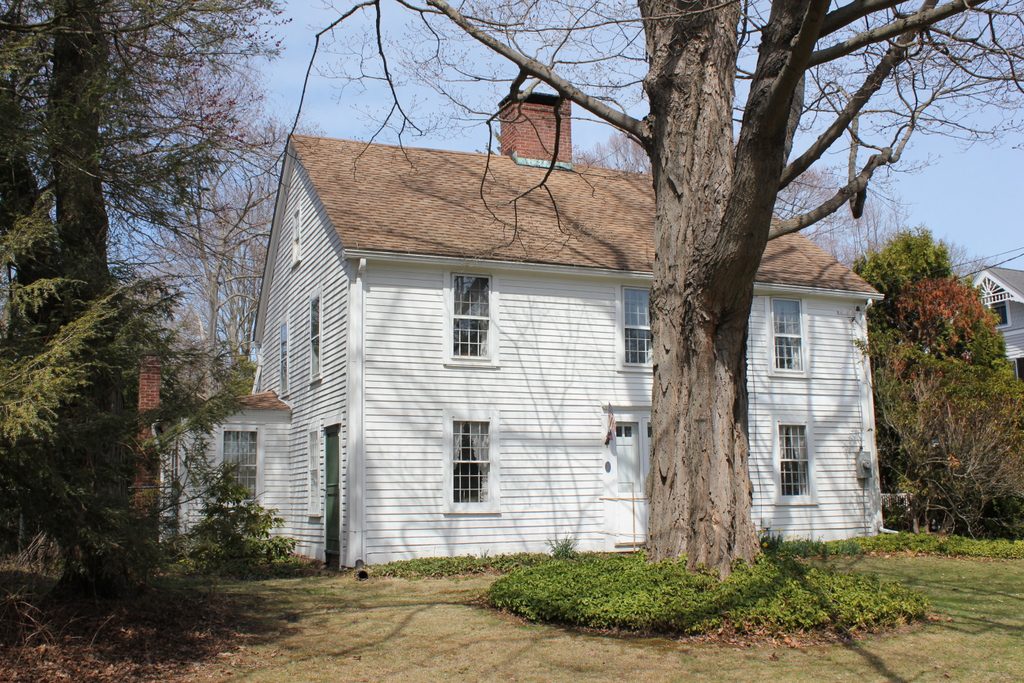 The exact date of construction for this house is unclear, with various sources giving dates between 1700 and 1726. Either way, it is one of the oldest surviving buildings in Windsor, a town that has many excellent examples of 18th century architecture. The historical records also do not seem to indicate which Return Strong built this house, as there were several with that name in Windsor. However, it appears to have been originally owned by Return Strong, Sr., a tanner who was a member of the prominent Strong family.
Return Strong was born in 1641, about six years after his father, John Strong, immigrated to New England. John Strong had originally settled in Hingham, Massachusetts, before moving to Taunton and then to Windsor in the 1640s. He later moved again, to Northampton, Massachusetts, where he was one of the founders of the town as well as ruling elder of the church. However, Return Strong remained here in Windsor, where he married his wife, Sarah Warham, in 1664. He became one of the town's leading residents, including serving as a militia officer and representing the town in the colonial legislature.
One of Return Strong's sons was also named Return, who had a son of his own with the same name. This name is rarely seen today, but it was not uncommon among Puritans, who frequently named their children after abstract virtues. Of John Strong's 18 children, he also had two daughters named Experience and Thankful, in addition to an assortment of Old Testament names such as Jedediah, Ebenezer, Hester, and Jerijah.
The younger Return Strong died relatively young in 1708, but his father lived well into his 80s, until his death in 1726. Since then, there have been some additions and modifications, including the small front porch that is seen in the first photo. In the 80 years since this photo was taken, this porch has been removed, and the house has remained well-preserved. The other surrounding buildings are also still standing, including the church in the distance on the left and the house on the right. All of these properties are now part of the Palisado Avenue Historic District, which was added to the National Register of Historic Places in 1987.