The houses at 17 and 19 Commonwealth Avenue in Boston, sometime in the 1870s. Image courtesy of the Boston Public Library.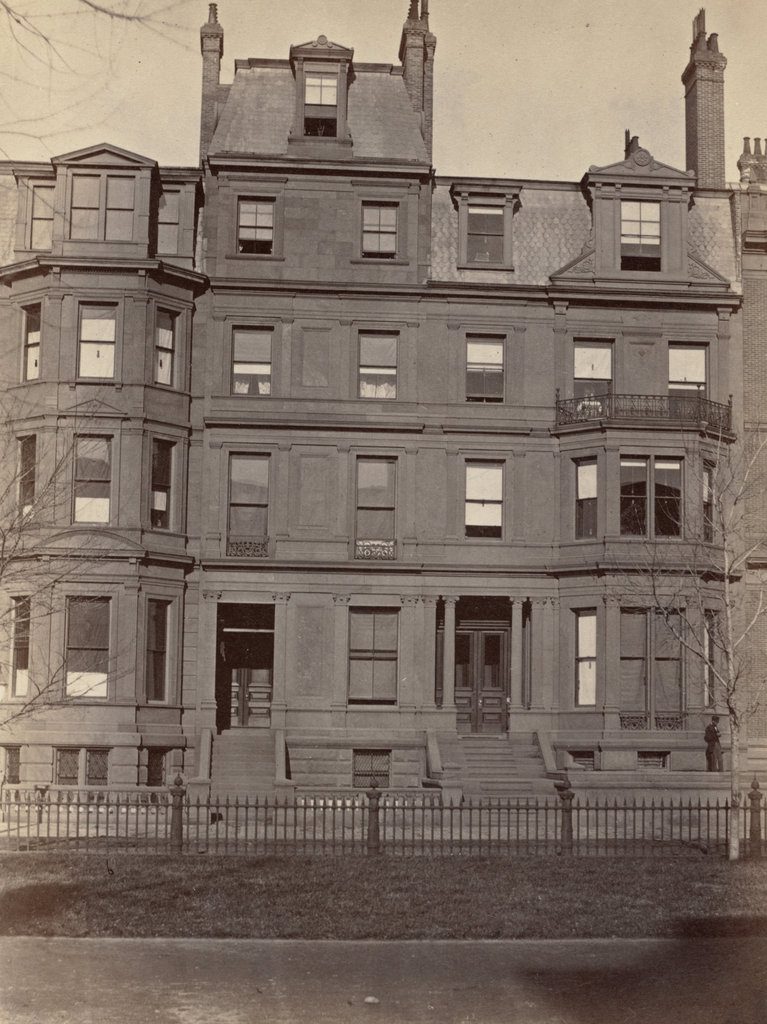 The houses in 2017: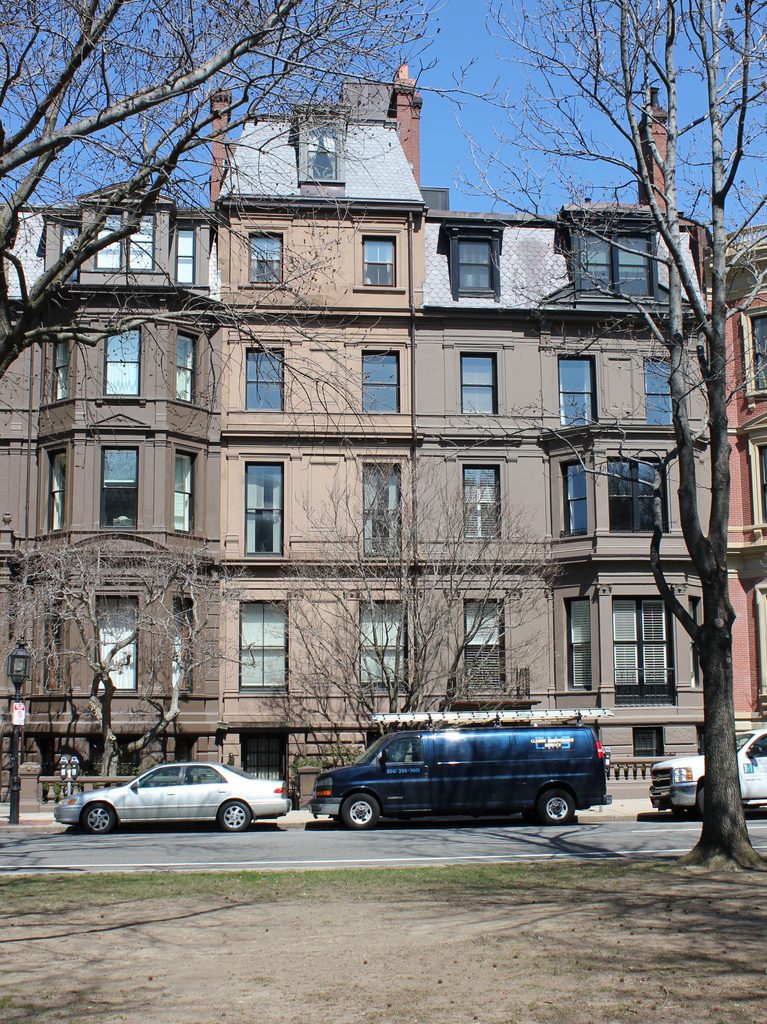 These houses were built on a lot that had been purchased in 1866 by attorney William H. Gardiner. A member of a prominent Boston family, his father John Sylvester John Gardiner had been the rector of Trinity Church from 1805 to 1830, and William had studied law under Harrison Gray Otis in the early 1800s. He was nearly 70 when he purchased this property in the Back Bay, and he had his house built on the right side, at 17 Commonwealth. The house was completed in 1867, and that same year he sold the remaining two-fifths of the lot to Thomas C. Amory, who built his own house here on the left, at 19 Commonwealth.
Like Gardiner, Amory was an attorney, but he was also a poet, author, and historian who published a number of books in the 1870s and 1880s. His house here was completed in 1868, and it was designed by Henry Van Brunt, a young architect who later went on to become one of Boston's leading architects of the era. It matches the Second Empire-style design of its neighbors, and although narrower than the surrounding homes, it is one story taller, with a fifth floor under the mansard roof.
Both Gardiner and Amory died in the 1880s, and these two houses went on to have a number of subsequent owners in the next few decades. Probably the most notable of these was William Phillips, who owned 17 Commonwealth from 1930 to 1942. Phillips was a diplomat whose career included serving as Assistant Secretary of State and Under Secretary of State, as well as ambassador to Belgium, Canada, and Italy. Because of the nature of his diplomatic work, though, he and his wife Caroline did not live here very much, and instead rented it out to other tenants.
Both of these houses are still standing today, although they have been modified over the years. In the early 1920s, the front entrance of 19 Commonwealth was lowered to the ground floor, the steps were removed, and the old doorway became a window. About a decade later, similar work was done to 17 Commonwealth, shortly after William Phillips purchased the property. Later in the 20th century, both houses were converted into condominiums, and today each house is divided into three individual units.
For more detailed historical information on these houses, see the Back Bay Houses website for 17 and 19 Commonwealth.