The house at 960 Main Street, at the corner of Newberry Road in South Windsor, around 1935-1942. Image courtesy of the Connecticut State Library.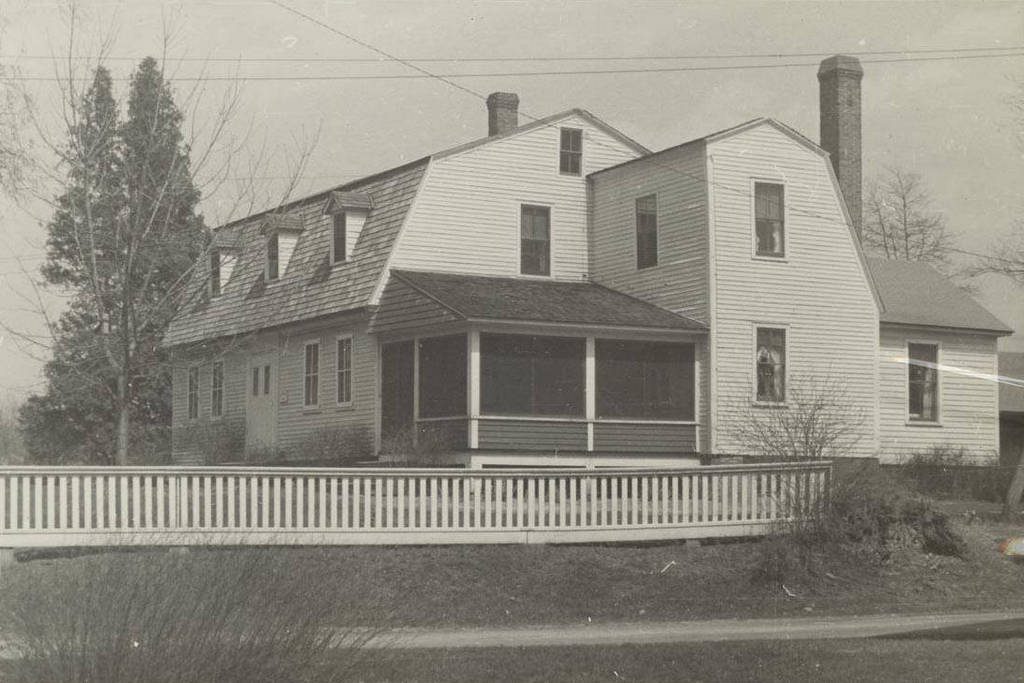 The house in 2017: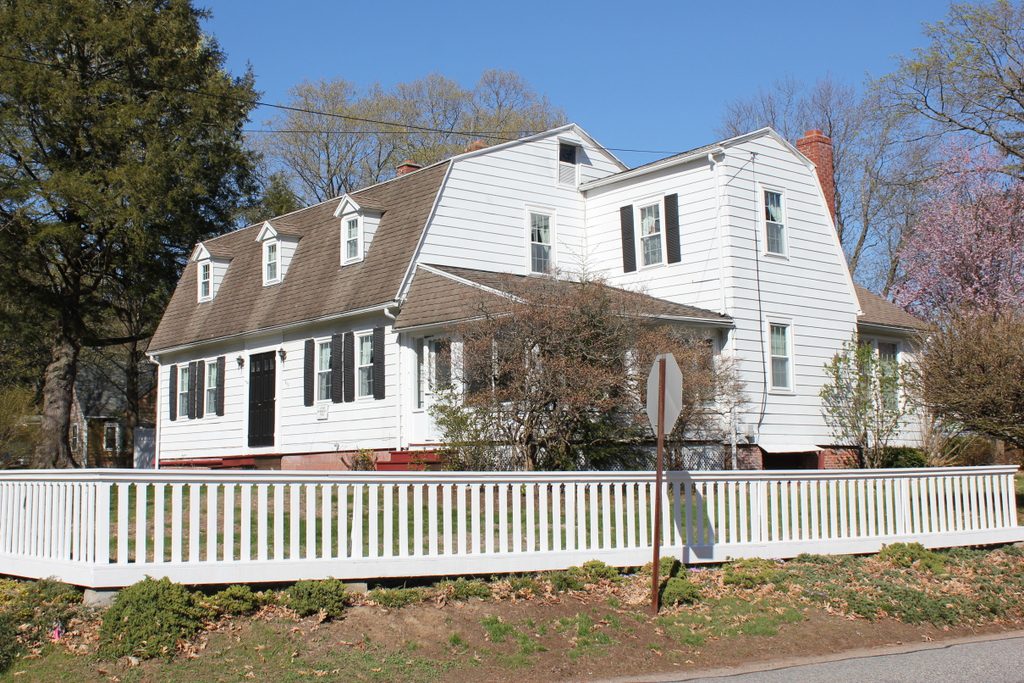 John Newberry was born in 1756 in South Windsor, which was at the time part of East Windsor still. He served in the American Revolution, and after the war he married Elizabeth Ellsworth in 1784. The following year, they moved into this newly-built house on Main Street, where they raised their 11 children. After Elizabeth's death in 1816 and John's death in 1825, their children inherited this home, with the 1855 county map showing their youngest child, Joseph M. Newberry, living here.
Joseph and his wife Jane had eight children of their own, one of whom, Samuel P. Newberry, later purchased the brick house next door at 954 Main Street, directly across Newberry Road from here. Samuel's youngest son Leslie later owned that house, but another one of his sons, Dwight, inherited this house at 960 Main Street. Like his father, Dwight was a tobacco farmer, and by the early 20th century he was living here with his wife Grace and their son Ellsworth.
Dwight, Grace, and Ellsworth were still living here when the first photo was taken around the late 1930s, and he would continue to live here until 1966 when, at the age of 96, he moved to Poughkeepsie, New York, presumably to be closer to Ellsworth, who was living nearby in Wappingers Falls. Dwight died three years later, at the age of 99, more than 180 years after his great-grandfather had first moved into this house.
Very little has changed with this scene since the Newberry family lived here, and even the fence is the same style as the one that appears in the first photo. The surrounding neighborhood also retains much of its small-town appearance, as US Route 5 now bypasses the center of town on a four-lane road about a half mile from here, leaving Main Street relatively quiet. Several historic districts now comprise much of the area along Main Street, and this house is part of Windsor Farms Historic District, which was added to the National Register of Historic Places in 1986.