The house at 954 Main Street, at the corner of Newberry Road in South Windsor, around 1935-1942. Image courtesy of the Connecticut State Library.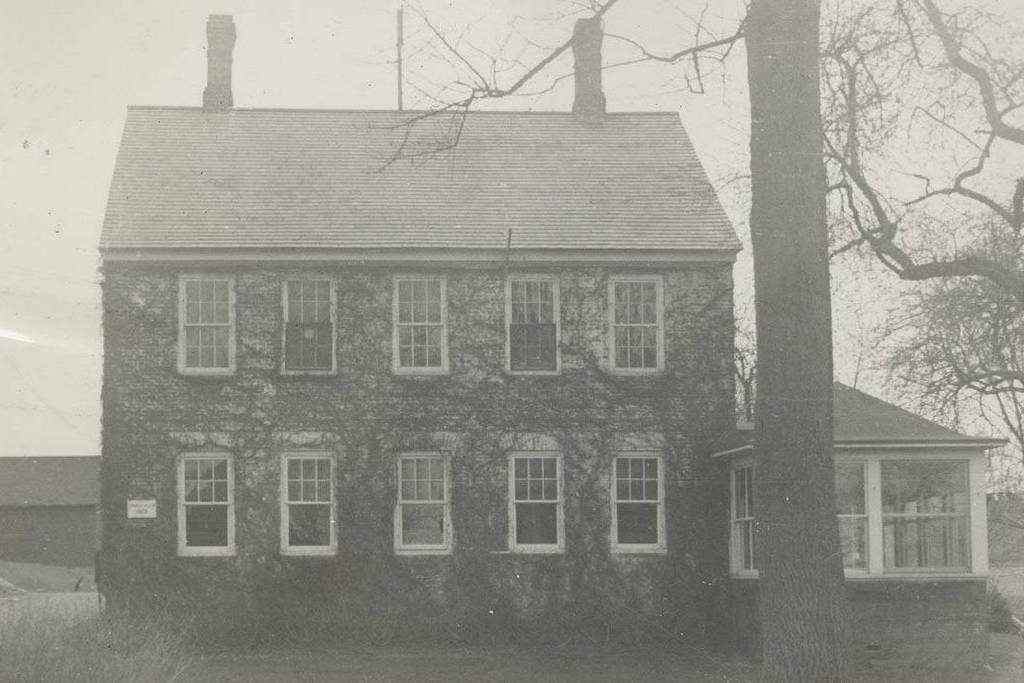 The house in 2017: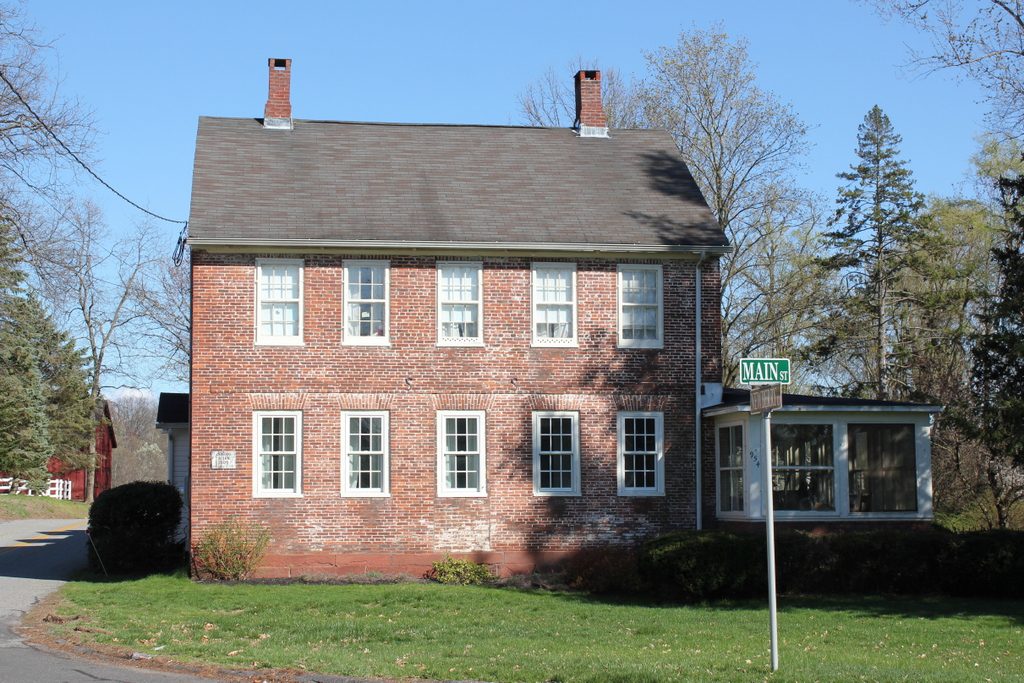 This house was built in 1805 for Arnold Allen, a Revolutionary War veteran who married his wife, Mary Elmer, that same year. He was about 46 at the time, and Mary was about 30, and they had two daughters, Anna and Julia, who grew up here. Arnold later sold this house, but he and Mary remained in South Windsor until their deaths in the 1840s.
By the 1860s, this house was owned by Samuel P. Newberry, a farmer who lived here with his wife Emma. They had five children, the youngest of whom were still teenagers when Emma died in 1885. Samuel continued living here until his death in 1913, and his son Leslie later inherited the property. An 1893 graduate of Yale Law School, Leslie worked as a lawyer until shortly before his father's death, when he began operating a tobacco farm.
By the 1920 census, Leslie was 47 years old and was living here with his wife Hazel and their three young children. Aside from tobacco farming, he also served as town clerk and as a judge, and he and his family were still living here when the first photo was taken. He continued operating his farm until 1960, and by the time he died in a nursing home in 1974, he was 101 years old and was the oldest resident of South Windsor.
In more than two centuries since it was built, this house has seen some changes, including several large additions on the back. The front door appears to have been bricked up at some point before the first photo was taken, and the notes from this photo indicate that an original chimney had been removed from the south side, perhaps to build the porch on the right. However, essentially nothing has changed with this scene since the first photo was taken about 80 years ago, and it is now a contributing property in the Windsor Farms Historic District on the National Register of Historic Places.