The house at 375 Union Street in Springfield, around 1938-1939. Image courtesy of the Springfield Preservation Trust.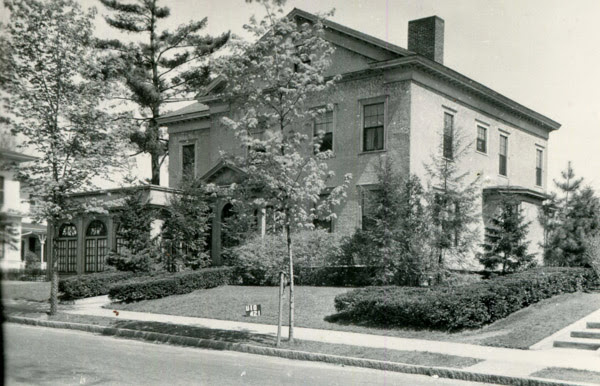 The house in 2017: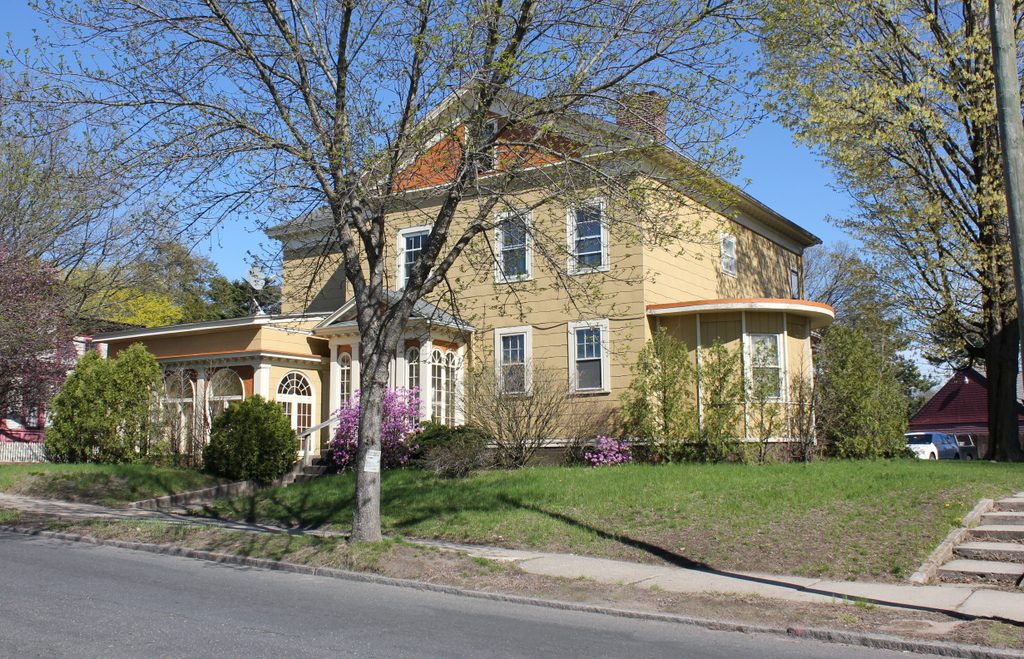 This house was built around 1901 for Charles H. Barrows, an attorney who lived here with his wife Jeannie and their daughter Eunice. Born in Springfield in 1853, he graduated from Harvard in 1876 and Harvard Law School two years later. He began his legal practice in the firm of Stearns & Knowlton, where he worked alongside Marcus P. Knowlton, a future chief justice of the state's Supreme Judicial Court. Barrows also went on to work in state government, serving as assistant attorney general from 1881 to 1883, before returning to Springfield and opening his law practice.
Aside from his work as a lawyer, Barrows was also involved in many local organizations, including serving as president of the Springfield YMCA and the president of the board of trustees for the International YMCA Training School, which was later renamed Springfield College. Other roles included president of the home for aged men, the Springfield Improvement Association, as well as the Horace Smith fund. He also wrote several books, including The Personality of Jesus (1906), The Poets and Poetry of Springfield in Massachusetts (1907), and The History of Springfield in Massachusetts for the Young (1909), as well as a few shorter works.
Charles Barrows died in 1918, and Jeannie and Eunice lived in this house until the mid-1920s. By 1930, the house was owned by another lawyer, Clinton E. Bell. Originally from Southampton, he had attended Amherst College, graduating in the same class as future president Calvin Coolidge, and he went on to receive his law degree from Columbia. He practiced law in New York City for a few years, but then returned to Springfield in 1901, where he became a successful lawyer and a prominent citizen.
Clinton Bell and his wife Charlotte were living here during the 1930 census, but he died four years later. Charlotte died in 1938, right around the time that the first photo was taken, and by the following year the house was the home of James and Lola Blunt. James was a vice president at the Springfield-based Monarch Life Insurance Company, but he only lived in this house for a few years before moving to Longmeadow in the early 1940s. At some point afterwards, the house appears to have been covered in asbestos shingles, and a small one-story addition was built on the right side. On the inside, it was converted into four apartments, but overall the exterior still retains much of its original appearance,  and it now forms part of the city's Ridgewood Local Historic District.