The house at 368 Longhill Street in Springfield, around 1938-1939. Image courtesy of the Springfield Preservation Trust.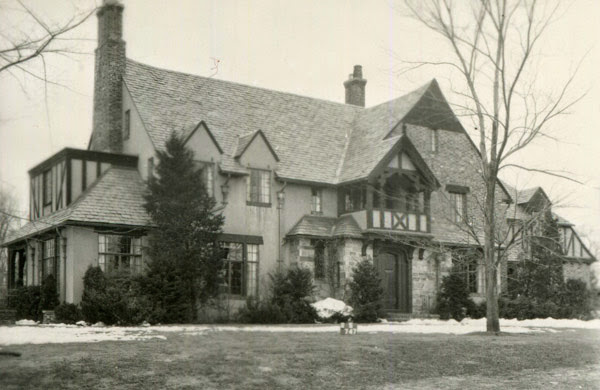 The house in 2017: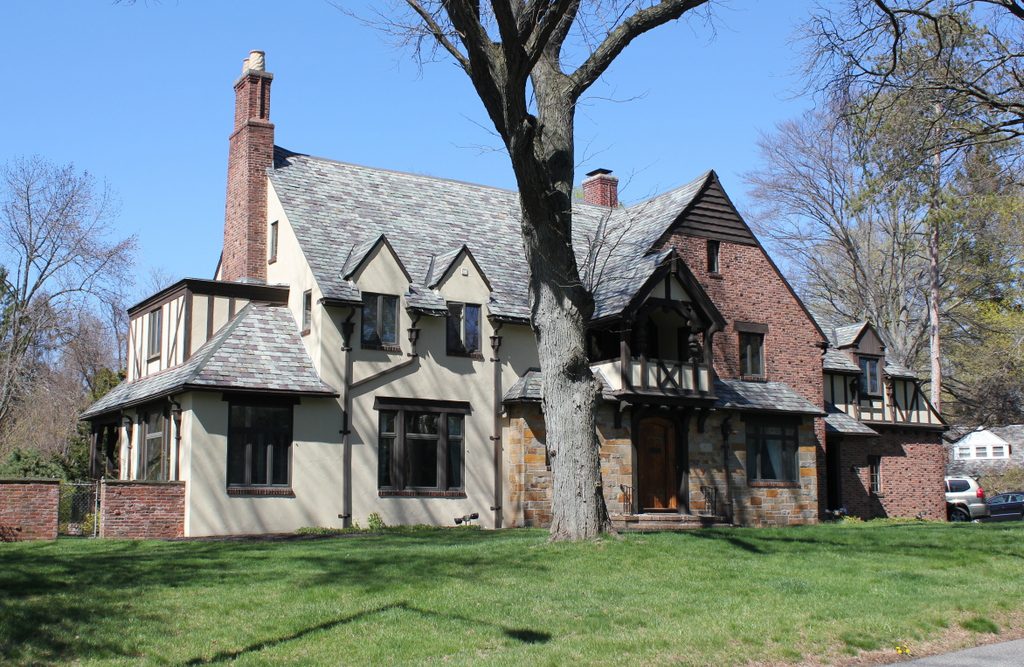 In the first half of the 20th century, the southern section of Longhill Street was one of the most desirable parts of Springfield, and was the home of many of the city's wealthiest residents. Located just south of downtown Springfield, on a ridgeline above the Connecticut River, many of these homes enjoyed spectacular views, and were situated right next to Forest Park, the largest park in the city. In keeping with architectural tastes of the era, a number of the homes, including this one, had Tudor Revival-style designs, evoking the appearance of an aristocratic English country estate.
Nearly all of the mansions here on Longhill Street were built before the start of the Great Depression, and this house, completed in 1931, was among the last to be built. It was designed by the architectural firm of B. H. Seabury for Harold G. Duckworth, a chain manufacturer who had previously lived in a more modest home on Forest Park Avenue. He and his wife Alma had two children, James and Susan, and they were all living here when the first photo was taken later in the decade.
Harold died in 1961, and Alma lived in this house until 1983, when she sold the property. She was in her 70s at the time, but she would go on to outlive both of her children, and she died in 2003, just a few weeks shy of her 104th birthday. In the meantime, her former house has remained well-preserved, with no noticeable changes between the two photos. Along with the rest of the neighborhood, it is now part of the Forest Park Heights Historic District, which was added to the National Register of Historic Places in 1982.