The house at 267-269 Longhill Street at the corner of Cherryvale Avenue in Springfield, around 1938-1939. Image courtesy of the Springfield Preservation Trust.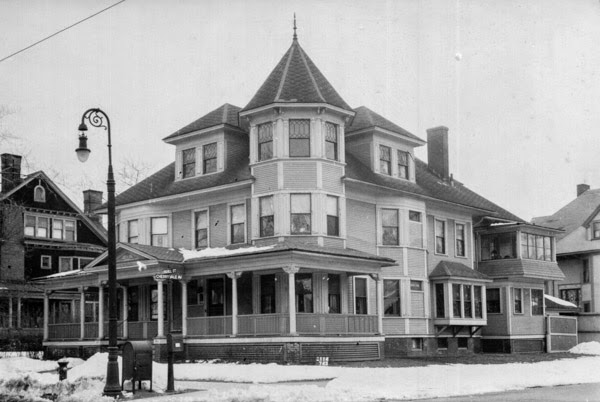 The house in 2017: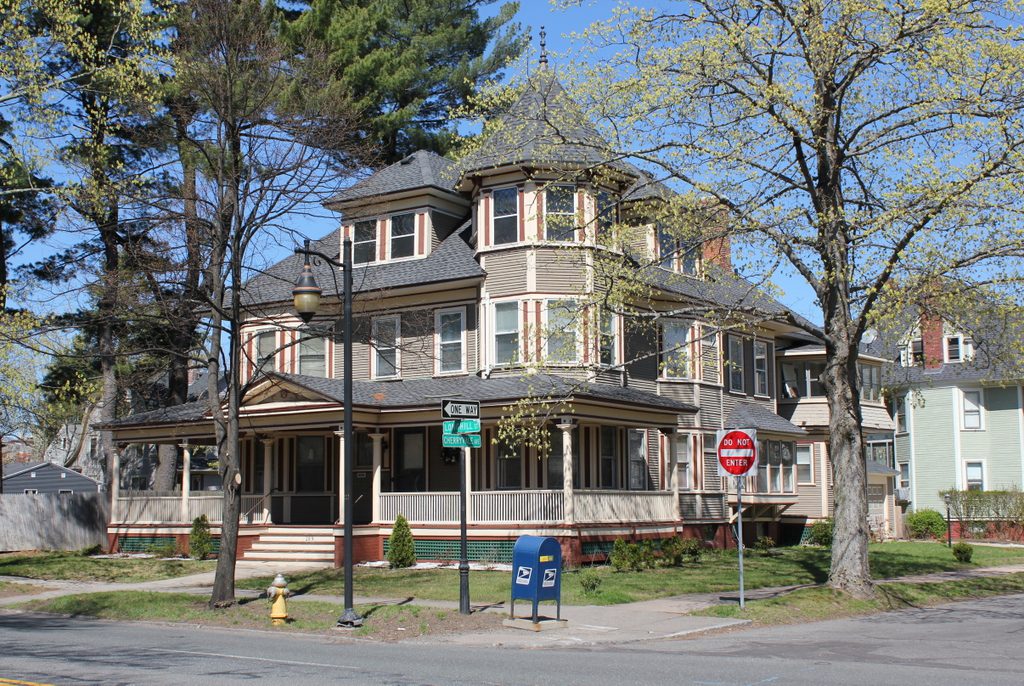 Springfield's Forest Park Heights neighborhood includes a number of elegant late 19th and early 20th century homes, but some of the finest of these can be found here on Longhill Street, where some of the city's leading residents lived. This large house was built in 1898 for Clifford B. Potter, a manager for the Springfield Knitting Company. He lived here with his wife Caroline and their two young daughters, Gladys and Anna, and the family also employed a governess and a servant, both of whom lived here.
Potter remained with the Springfield Knitting Company for 16 years, but in 1906 he started his own company, the Potter Knitting Company. The firm specialized in "fancy knit goods," and by the early 1910s they had become, of all things, the nation's leading producer of infants' underwear. Potter built a new factory on Main Street, just north of Mill Street, and he served as the company's president and treasurer for many years. By 1920, the company was still growing, and was listed as manufacturing "infants', children's and ladies' ribbed underwear and union suits."
The Potter family continued living in this house during this time, but Caroline died in 1925. Clifford remarried to his second wife, Martha, and lived here until his death in 1935. Martha was still living here a few years later, when the first photo was taken, but she sold the property in 1947, to attorney Samuel Goodman and his wife Ruth. At some point over the years, the house was converted into a two-family home, but on the exterior it is essentially unchanged. Along with the rest of the neighborhood, the property is now part of the Forest Park Heights Historic District, which was added to the National Register of Historic Places in 1982.