The house at 78 South Main Street in Suffield, around 1935-1942. Image courtesy of the Connecticut State Library.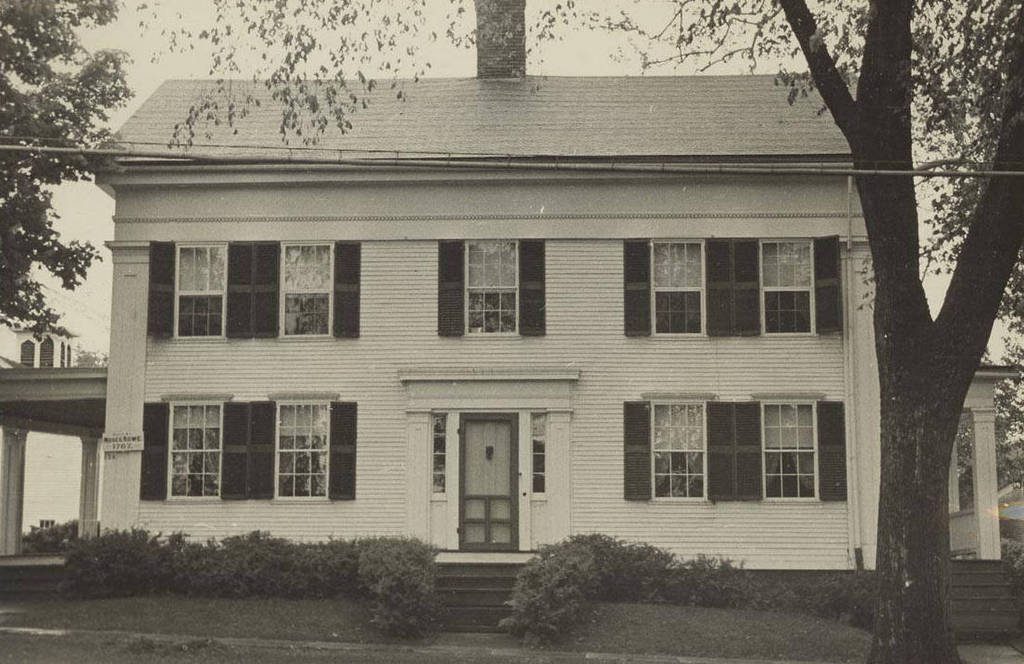 The house in 2017: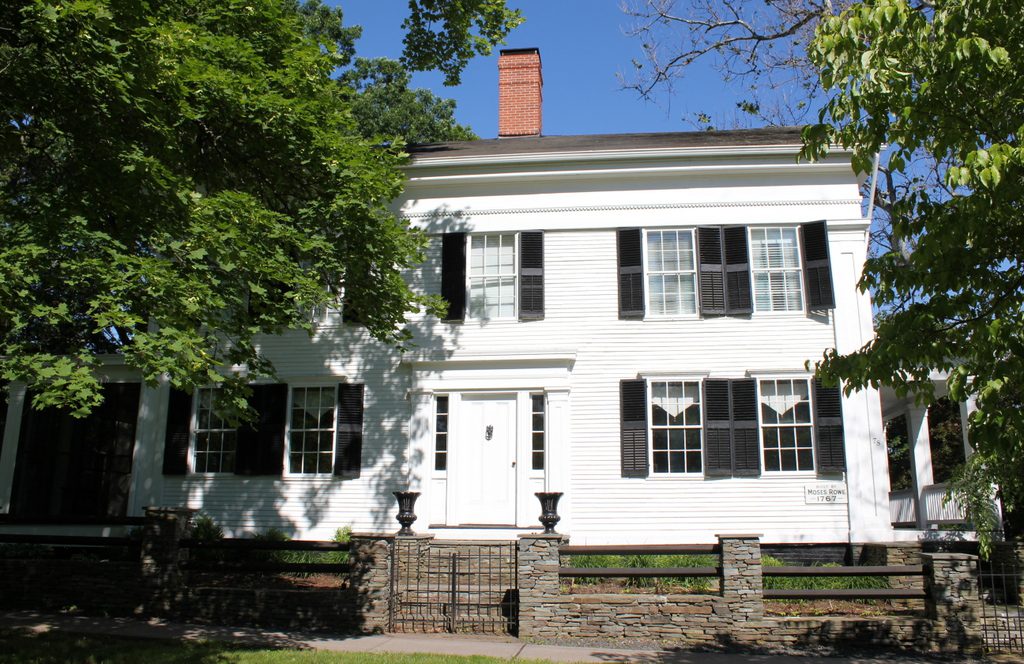 This house in the center of Suffield was built in 1767 as the home of Moses Rowe, who lived here with his wife Huldah and their children. They had been married for about ten years when they moved into this house, and were in their early 30s at the time. There seems to be little information about how long the family lived in this house, but Moses lived in Suffield until his death in 1799, and Huldah died in 1822.
At some point in the first half of the 19th century, probably in the 1830s or 1840s, the exterior of the house was modified from its original colonial appearance, in order to bring it in line with architectural tastes of the Greek Revival era. In particular, this included the pilasters on the corners, the wide entablature, and the front doorway. Along with this, the porches on the left and right sides of the house were also added sometime before the first photo was taken.
The first photo was taken about 80 years ago, but very little has changed in this scene, aside from the fence in the front yard. The house is one of the many 18th and early 19th century homes that line Main Street in Suffield, and it is now part of the Suffield Historic District, which was added to the National Register of Historic Places in 1979.