The house at 130 South Main Street in Suffield, around 1935-1942. Image courtesy of the Connecticut State Library.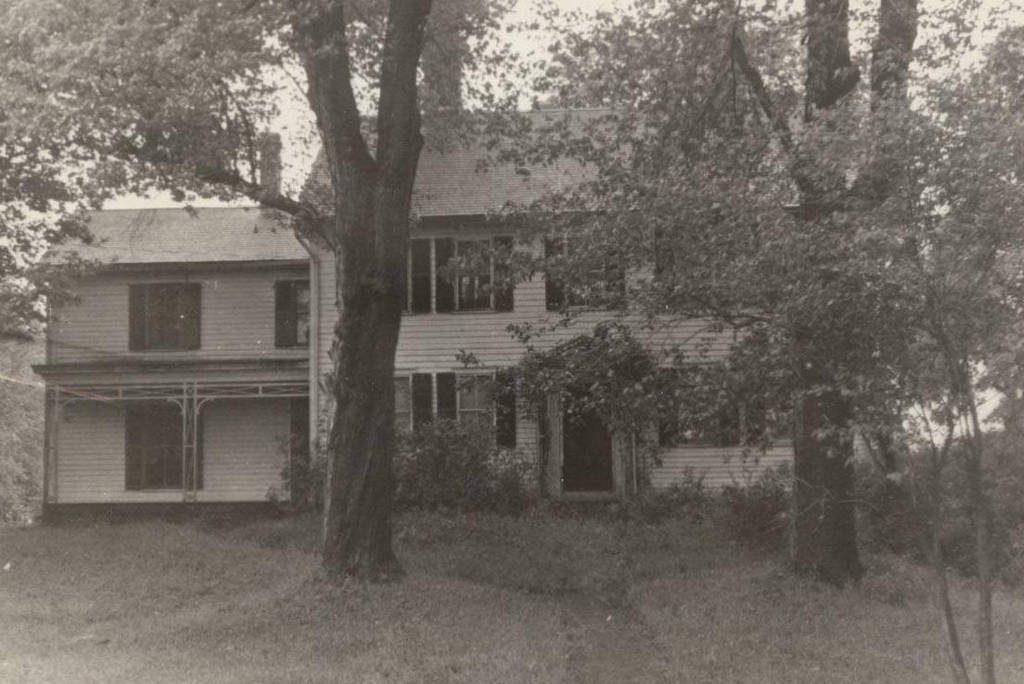 The house in 2017: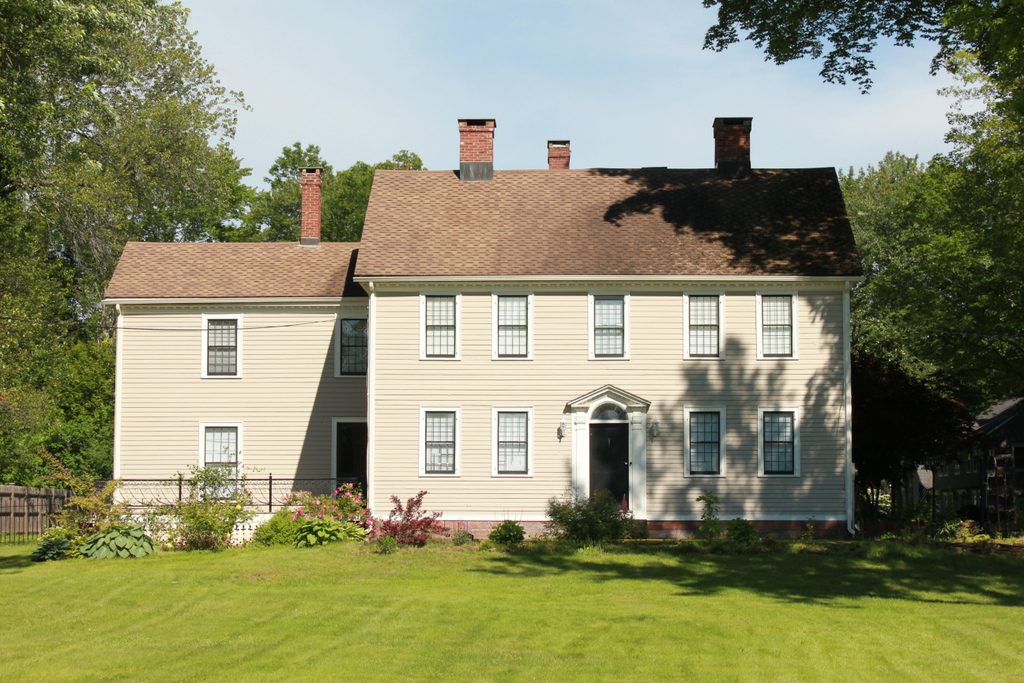 This house was apparently built around 1812-1814, although the WPA Architectural Survey indicates that, according to the owner at the time, the oldest part of the house dates back to 1780. The later date seems more reliable, though, and is the date given in the National Register of Historic Places listing. The house was originally owned by Daniel Norton, a veteran of the American Revolution who had responded to the Lexington Alarm in April 1775. However, he died in 1814, right around the same time that this house was built, and his 14-year-old son Daniel Washington Norton inherited the property.
The younger Daniel subsequently became an agent for the newly-established Aetna Fire Insurance Company, and he later went on to have a successful business career. He was involved in several local industries, including the Windsor Knitting Factory, the Lacowsic Woolen Company, and the Eagle Paper Mill. Along with this, he was a partner in the cigar-making company of Loomis and Norton, and he was a founder and the first president of the First National Bank of Suffield.
Daniel married Mindwell Pease in 1822, and they had five children: Elizabeth, Lucy, Mary, John, and Emily. Mindwell died in 1857, and two years later Daniel remarried to Augusta F. Knowles. During this time, Daniel continued to live in this house, and he would remain here for the rest of his life. In the 1870 census, four years before his death, he was living here with Augusta and two of his children, and his real estate was valued at $10,000. This was a good amount of money at the time, but it paled in comparison to the value of his personal estate, which was listed as $129,000, equivalent to over $2.5 million today.
Although Daniel died in 1874, the house would remain in his family for many more years. In the early 20th century, the property was owned by his son, John H. Norton, and it was in turn inherited by John's son, Harry D. Norton. Harry died in 1929, but the house was still owned by his estate around a decade later when the first photo was taken. By this point, the house was around 125 years old, and it had undergone some renovations over the years. Since then, though, very little has changed in this scene, aside from the removal of the porch on the left side and the loss of the two massive trees in the front yard, and today the house is one of the many historic homes that line Main Street in the center of Suffield.