The southeast corner of Thames and Pelham Streets in Newport, in 1895. Image courtesy of the Providence Public Library.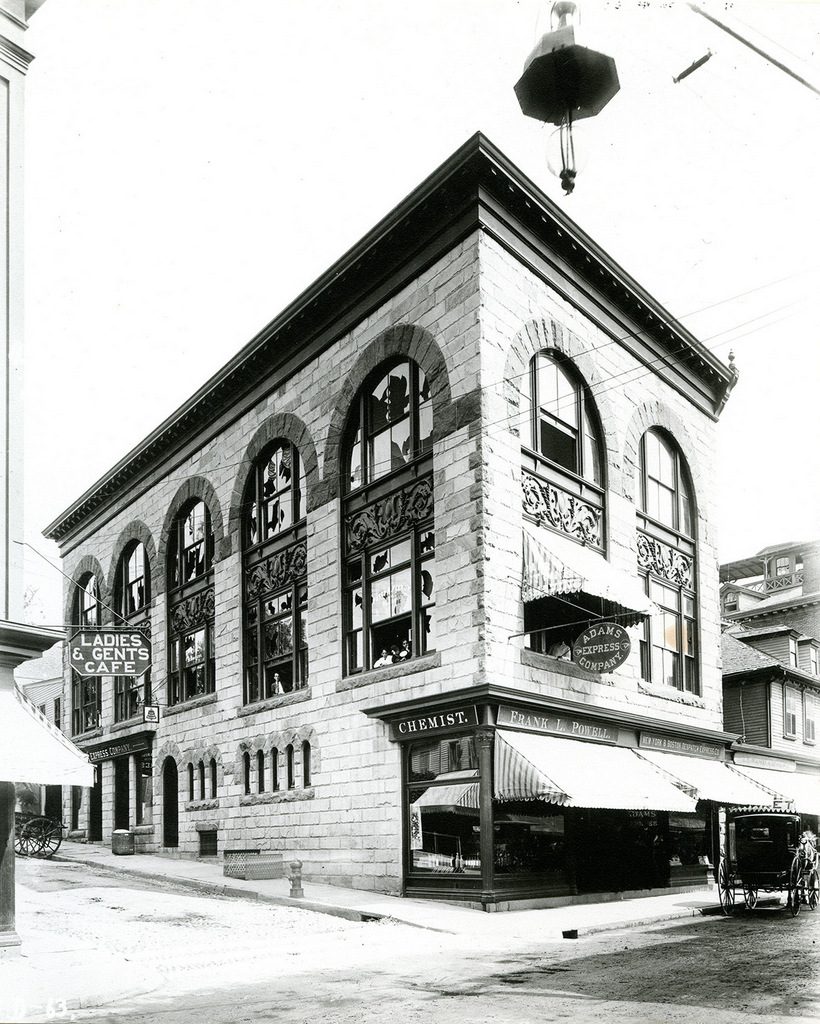 The scene in 2017: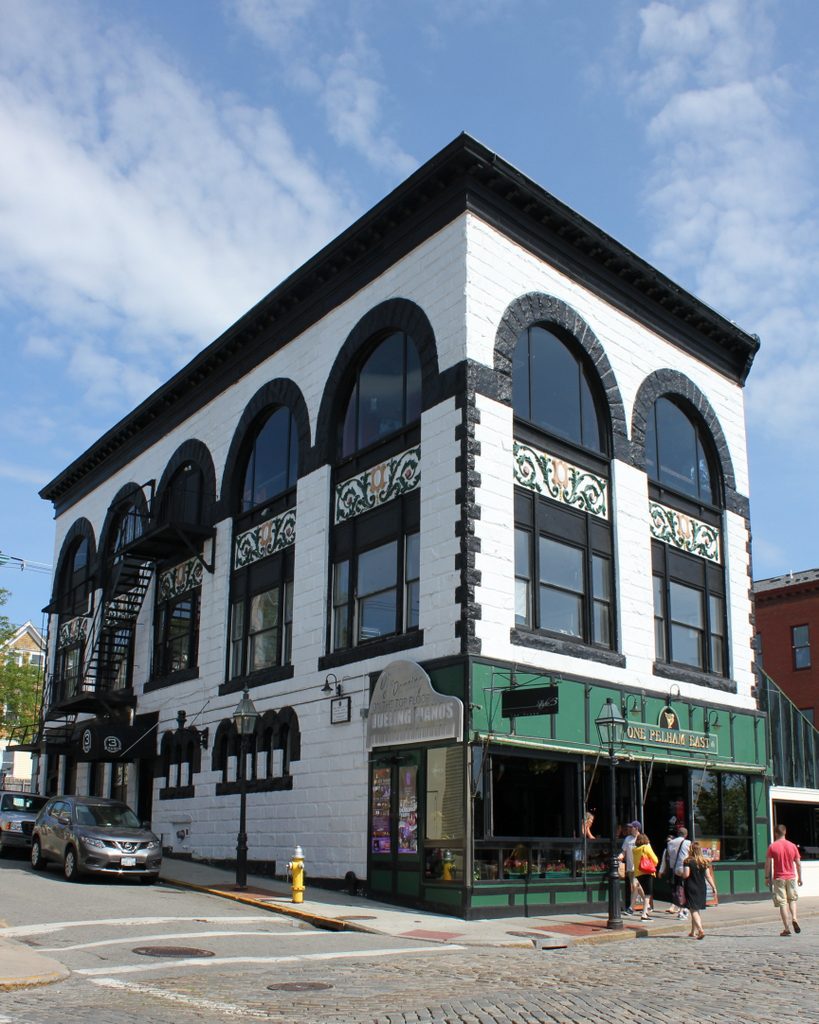 Known as the Newton Building, this Romanesque-style commercial block was built sometime between 1883 and 1893 at the corner of Pelham and Thames Streets. The first photo was taken when the building was still fairly new, but it shows the damage that it had sustained during a hailstorm. Nearly every pane of glass is broken on the upper floors of the Pelham Street side, and several people can be seen in the second-floor windows, looking at the photographer. At the time, the building's commercial tenants included the Adams Express Company and the New York and Boston Despatch Express Company, along with Frank L. Powell's pharmacy at the corner storefront.
More than 120 years after the first photo was taken, this building remains remarkably well-preserved, aside from minor alterations to the storefront and the addition of a fire escape on the left side. The paint does hide some of the original details, though, since Romanesque-style architecture usually featured unpainted stones of varying colors, but overall it stands as a good example of late 19th century commercial architecture. Along with the rest of the neighborhood, the Newton Building is now part of the Newport Historic District, which was designated as a National Historic Landmark in 1968.