The corner of High and Dwight Streets in Holyoke, sometime before 1885. Image from Picturesque Hampden (1892).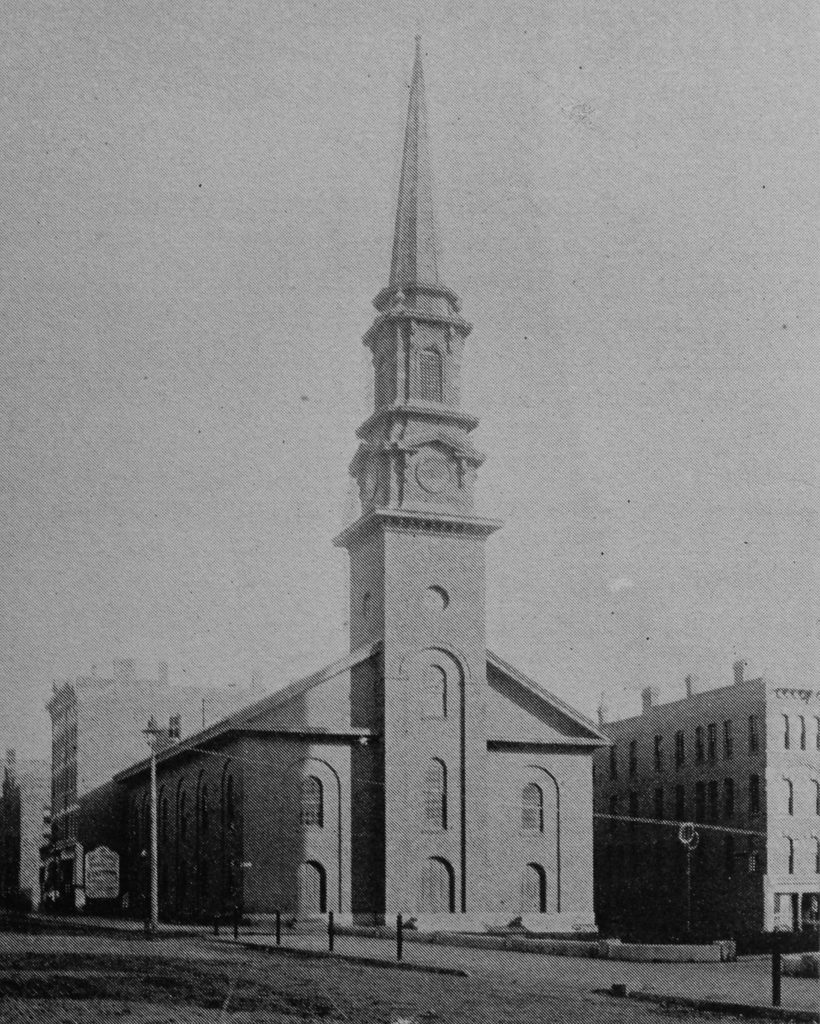 The scene around 1891. Image from Holyoke Illustrated (1891).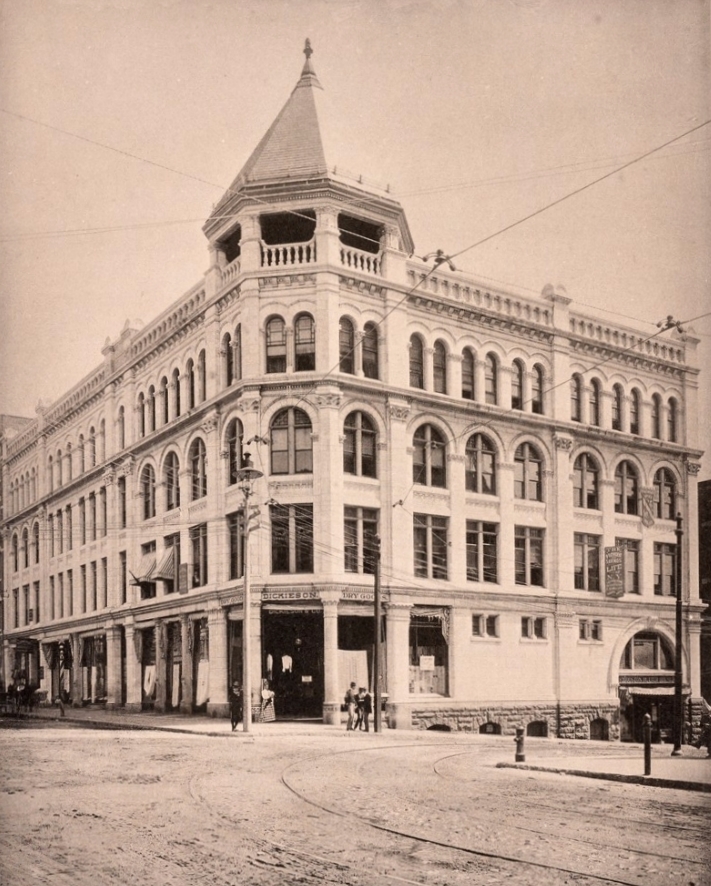 The scene in 2017: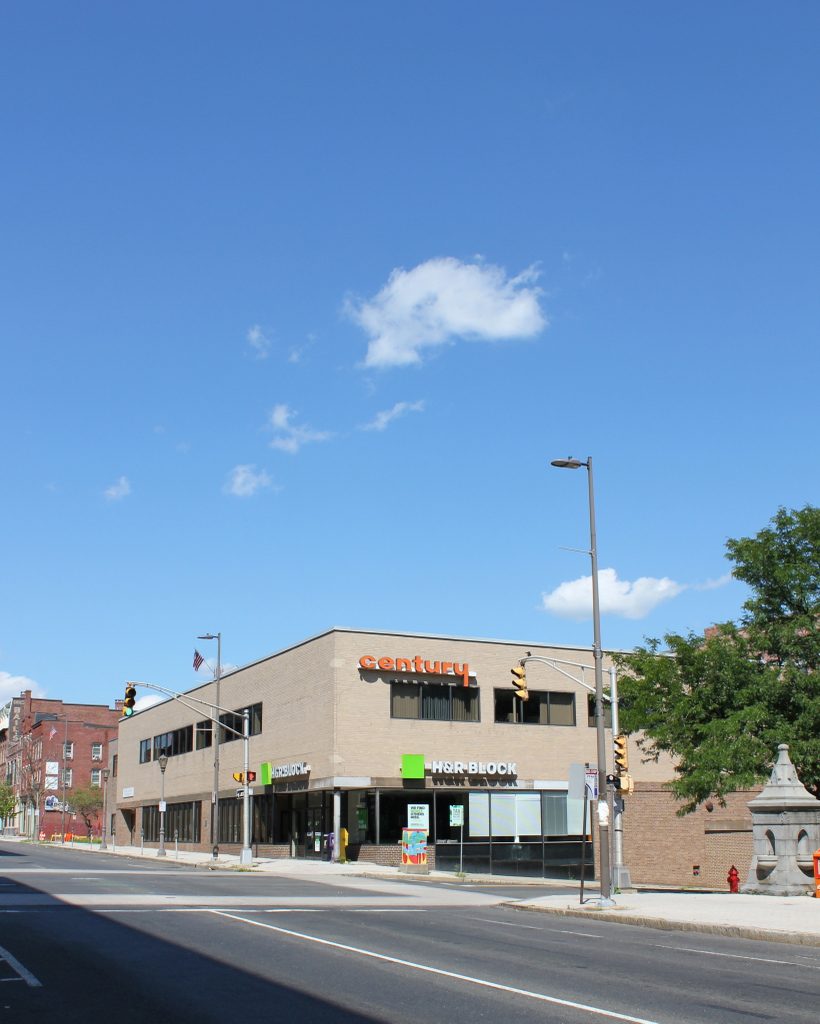 The first photo shows the Second Congregational Church, which was once located here at the corner of Dwight and High Streets, directly across from City Hall. The church was organized in 1849, and worshiped in several different locations until 1853, when this building was completed, at a cost of $12,000. It was designed by prominent New Haven architect Henry Austin, and was large enough for 800 people, although the congregation only had 36 members at the time. Holyoke was still in the early stages of its industrial development, with a population of a little over 3,000, but over the next few decades both the city and the church saw steady growth. By the mid-1880s, the congregation had outgrown the building, and in 1885 a new church was built a few blocks away, at the corner of Maple and Appleton Streets.
The old church was sold and demolished soon after the new one was completed, and later in 1885 Delaney's Marble Block was built on the site. The building was owned by John Delaney, and was designed by local architect James A. Clough, with an exterior that was built of Vermont marble. Like many of the other commercial blocks on High Street, the building had stores on the ground floor, with professional offices in the upper floors, and it enjoyed a prominent location at one of the busiest intersections in the city. In later years, the building housed a W. T. Grant store, but around 1950 it was demolished to build a new, more modern-looking building for W. T. Grant. This chain of stores has long since gone out of business, but its architecturally nondescript building still stands here as somewhat of an anomaly, on a street that is otherwise still predominantly lined with 19th century commercial buildings.