The New Haven City Hall and the New Haven County Courthouse, on Church Street in New Haven, around 1900-1915. Image courtesy of the Library of Congress, Detroit Publishing Company Collection.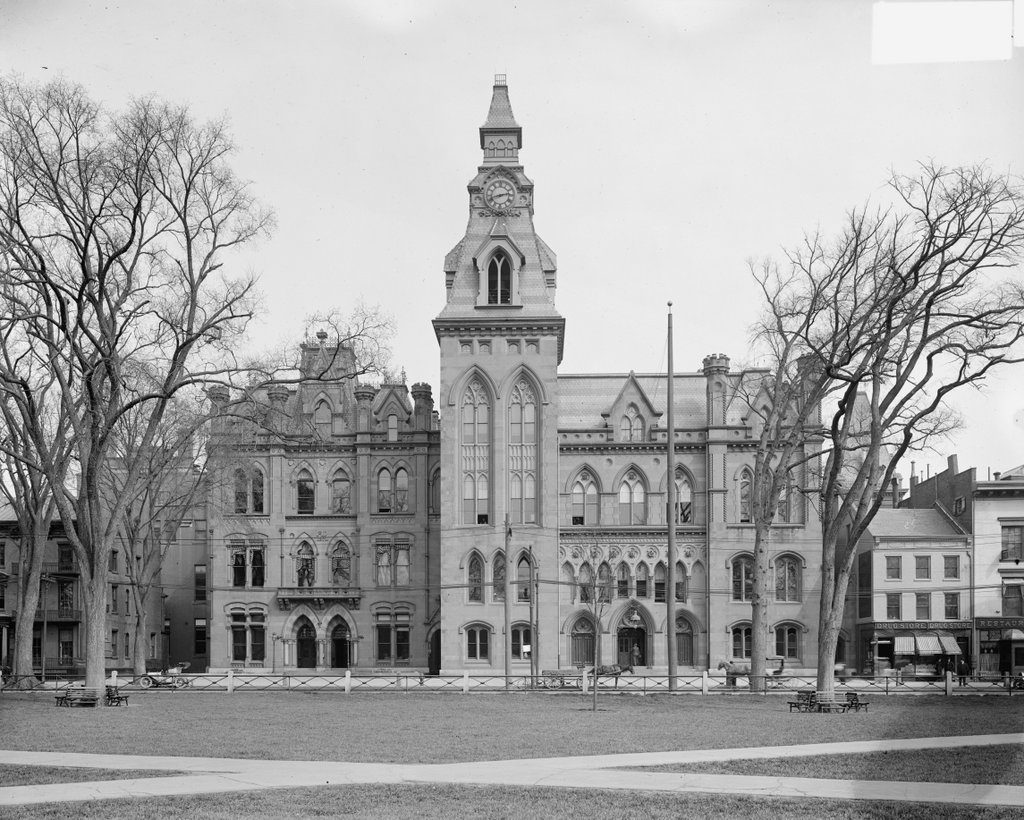 The scene in 2019: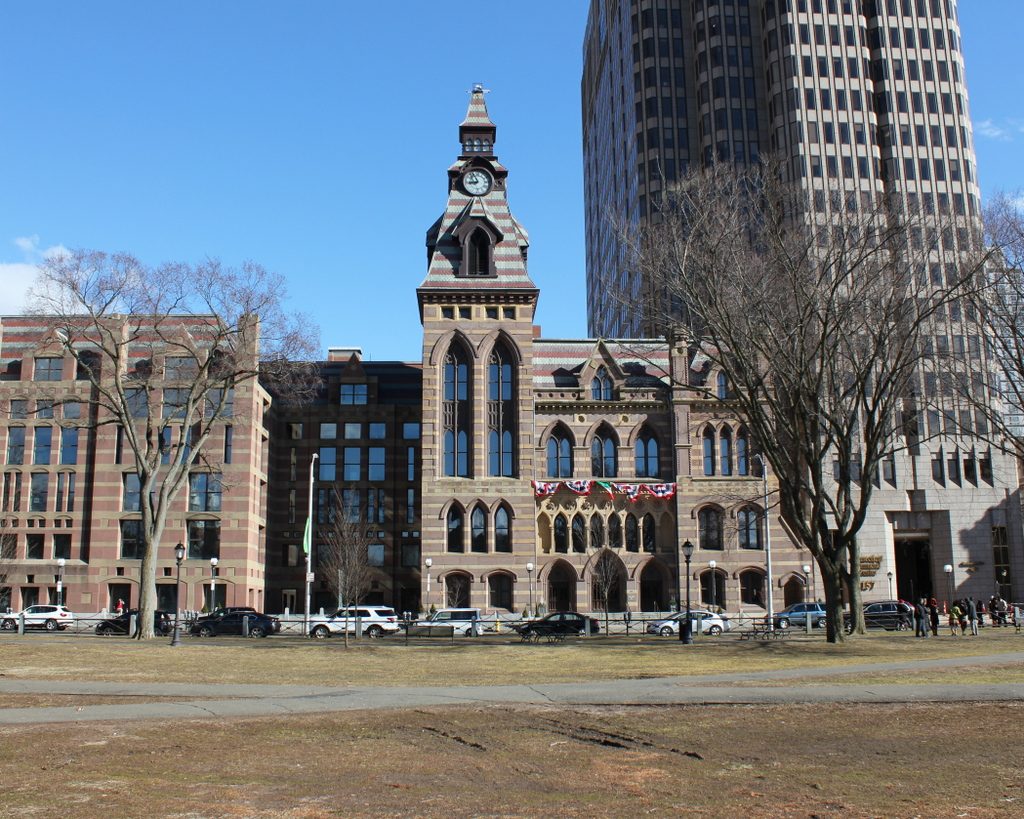 As discussed in the previous post, New Haven's city hall was built in 1862, on Church Street facing the New Haven Green. It was an important early example of High Victorian Gothic style architecture, designed by prominent local architect Henry Austin, and in 1873 it was joined by the matching New Haven County Courthouse. The courthouse, which was designed by Austin's former employee David R. Brown, stood on the left side of the building, just to the left of the tower in the first photo, and it was set further back from the street.
The courthouse was in use until a new courthouse was completed in 1914, probably soon after the first photo was taken. The older building then became the city hall annex, and together these two buildings continued to house the city's municipal offices throughout much of the 20th century. At some point, though, the top of the tower was removed, and by the 1960s both buildings were threatened with demolition.
The buildings were added to the National Register of Historic Places in 1975, but the following year the former courthouse was demolished, along with most of City Hall. However, the New Haven Preservation Trust succeeded in saving the facade of City Hall, and a new building was constructed behind it and to the left along Church Street. Completed in the mid-1980s, this new City Hall featured a design that was sympathetic to the original portion. Although lacking the pointed windows and ornamentation of Henry Austin's facade, the new building – visible on the left side of the 2019 photo – has a matching exterior with alternating bands of light and dark stone, dormer windows on the top floor, and even a setback that imitates the old courthouse building.