Looking north toward the Lyman Street bridge over the Second Level Canal in Holyoke, around 1892. Image from Picturesque Hampden (1892).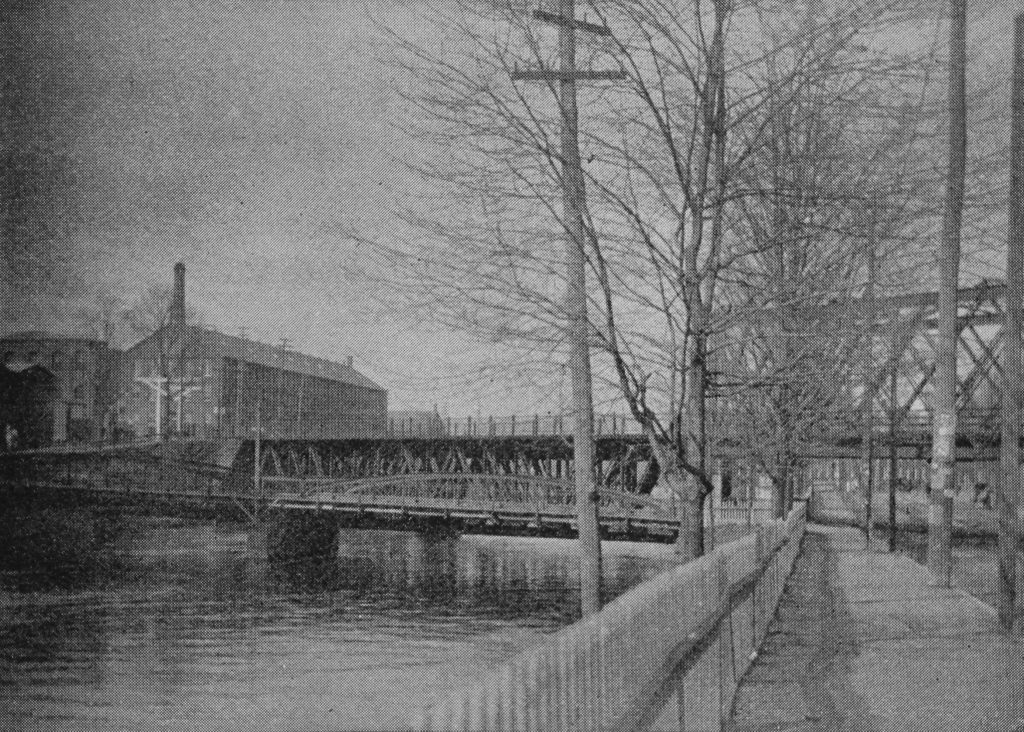 The scene in 2017: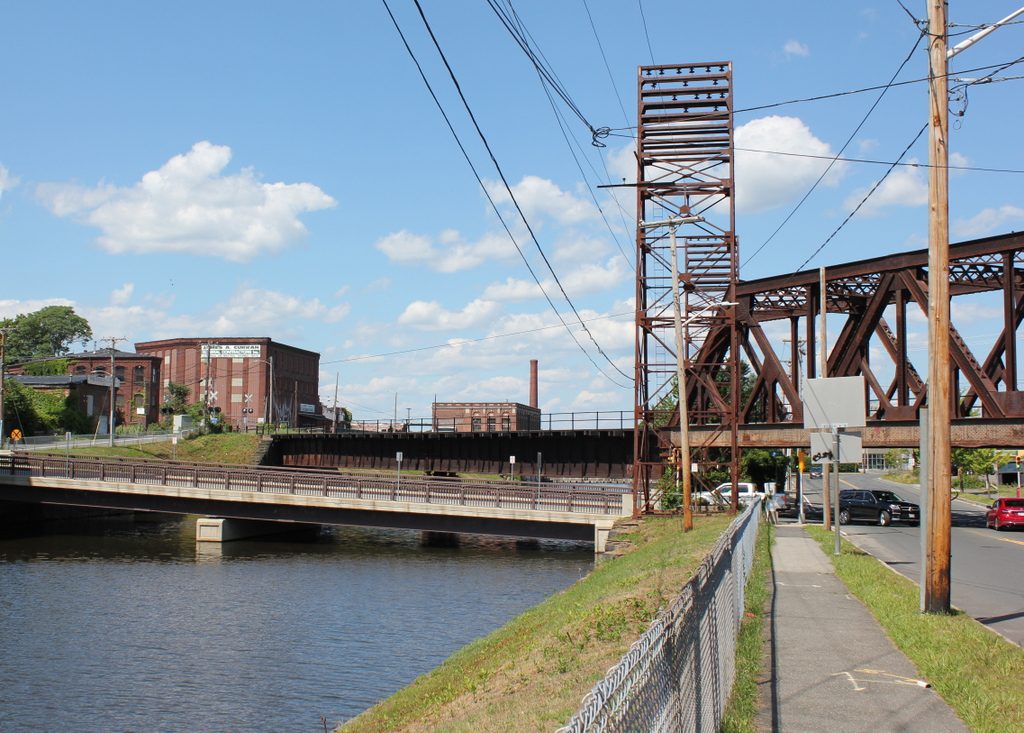 Holyoke was developed in the mid-19th century as one of the first planned industrial cities in the country, and was powered by a network of canals that were constructed starting in 1847. The Second Level Canal, seen here, runs parallel to the city's street grid, and it is crossed by six of the major streets in downtown Holyoke. The northernmost of these is Lyman Street, which crosses the canal here, and the first photo shows a low, two-span bridge that was probably constructed of iron. The railroad bridge just beyond it was also iron, and carried the Connecticut River Railroad through Holyoke, passing diagonally across both the canal and the intersection of Lyman and Canal Streets on the right side of the photo. This lattice truss bridge was built in 1887, and later became part of the Boston and Maine Railroad after the company acquired the rail line in 1893, soon after the first photo was taken.
Today, this scene is still easily recognizable from the first photo, although both of the 19th century bridges are gone. The old railroad bridge was replaced in 1928 by a steel Warren truss bridge, which is still in use today, and the current Lyman Street bridge was built in 2011. Further in the distance, several of the 19th century mill buildings are still standing on Gatehouse Road. The long building on the left side of the photo, once the home of the Whiting Paper Company, is still there. It was heavily altered at some point after the first photo was taken, and the right side of the building collapsed during a severe thunderstorm in 2011. However, the left side is still standing, along with the small, two-story brick building on the far left side of both photos.