The Mount Tom Hose Company building on Canal Street in Holyoke, around 1892. Image from Picturesque Hampden (1892).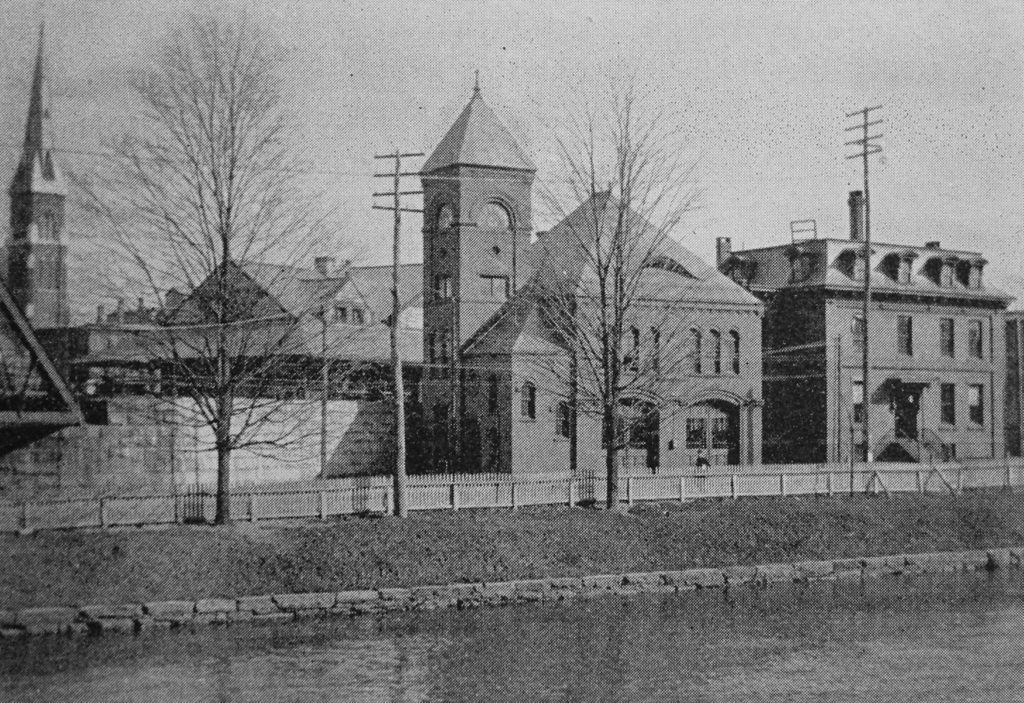 The scene in 2017: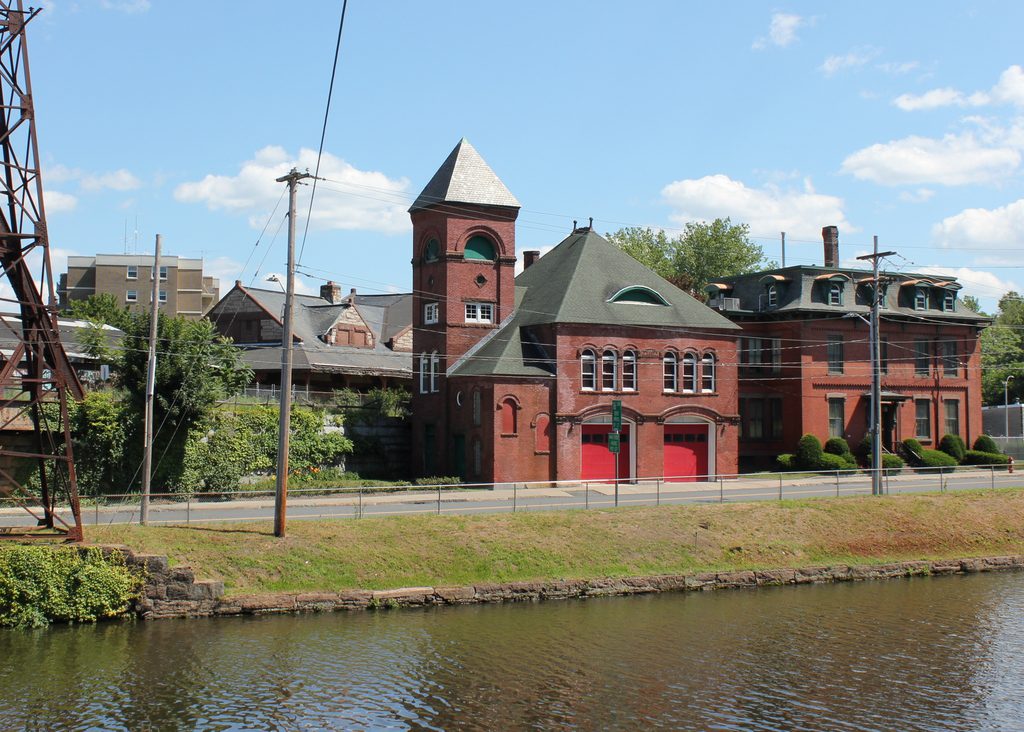 The Mount Tom Hose Company was established in 1851 as the first volunteer fire department in Holyoke. At the time, Holyoke was just beginning to be developed as a major industrial center, and the new fire department would protect both the rapidly-growing population as well as the many factories that were being built along the city's canal system. The current Romanesque Revival-style building was completed in 1887 here on Canal Street, in a centrally-located area right next to the railroad station, which can be seen just beyond it to the left in both photos. The Mount Tom Hose Company later became Fire Station Number 4, and, although no longer in use as a fire station today, the building still retains its original exterior appearance from the first photo.
Just to the right of the fire station is an earlier brick, Second Empire-style building. Dating back to the early 1870s, this building housed the offices for the Holyoke Water Power Company, which operated the city's canals and provided electricity for factories and for municipal use. Originally, the building was only one story, but it was expanded in the late 1870s or early 1880s, with the addition of a second floor and a mansard roof above it. Although not noticeable from this angle, the building has had more additions since the first photo was taken, and it remained in use by the Holyoke Water Power Company until 2001, when the company was acquired by the publicly-owned Holyoke Gas & Electric.