The house at 507 Appleton Street, at the corner of Sycamore Street in Holyoke, around 1892. Image from Picturesque Hampden (1892).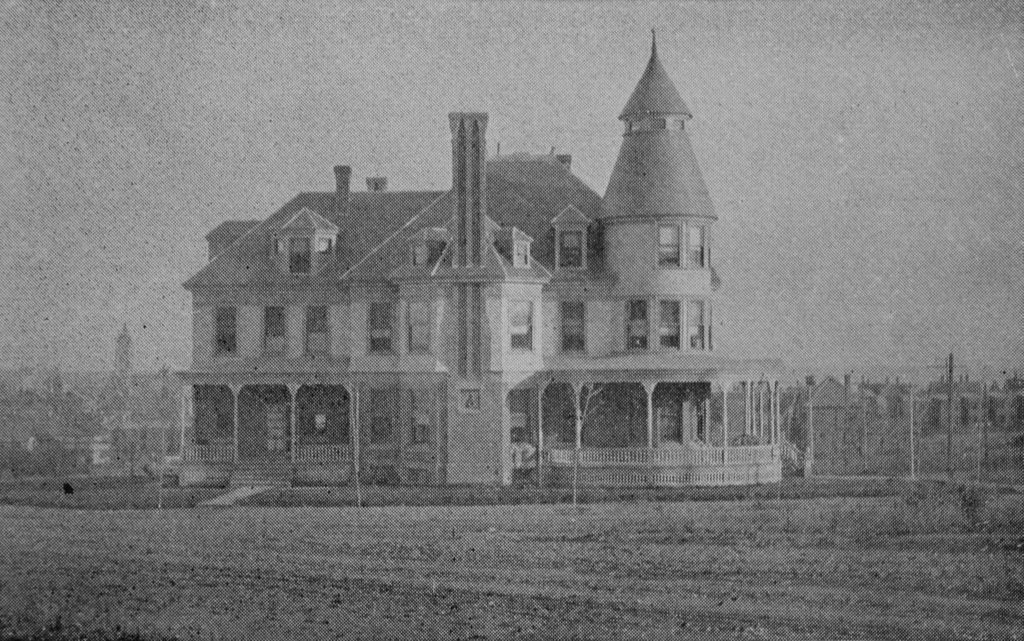 The house in 2017: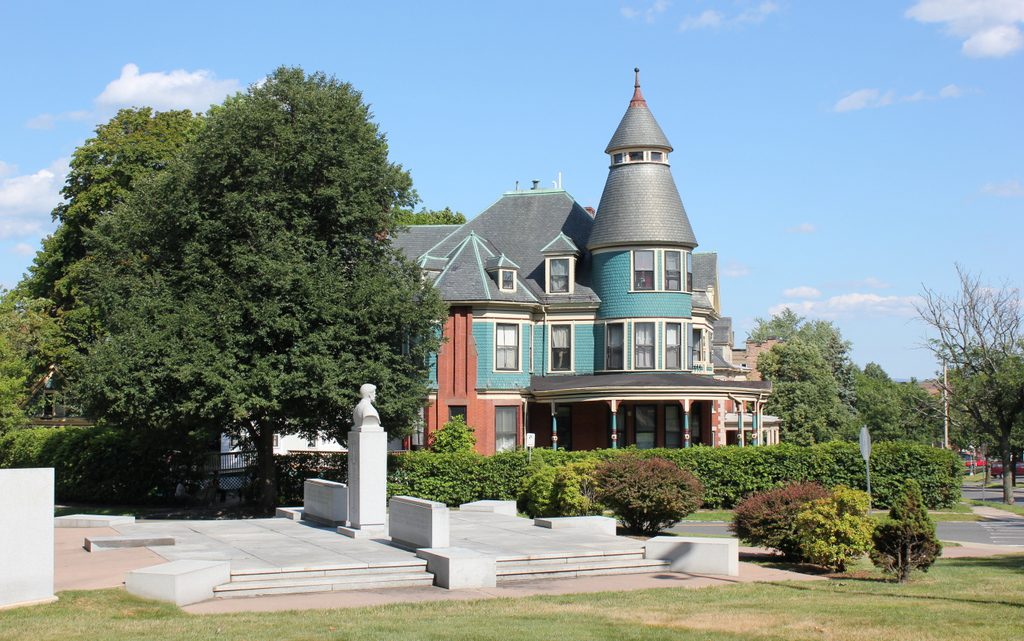 This elegant Queen Anne-style house was built around 1890, and was the home of Casper Ranger, a prominent local contractor. Born in 1850 in the French city of Mulhouse, Ranger came to the United States with his parents when he was six. He grew up in the Holyoke area, and apprenticed as a carpenter before becoming a workman and, later, a foreman for Holyoke builder Watson Ely. During this time, Ranger was involved in projects such as the construction of City Hall and the Opera House, but in 1877 he left Ely's company and went into business for himself.
Ranger would later establish both the Casper Ranger Lumber Company and the Casper Ranger Construction Company, and he played an important role in Holyoke's development in the late 19th and early 20th centuries. A 1917 biographical sketch estimated that his companies had built 70 percent of all the mill buildings in Holyoke, and he also built mills and commercial buildings in Springfield, many of the buildings on the campus of Mount Holyoke in South Hadley, and several mansions in Holyoke. These included his own house here on Appleton Street, which had a highly ornate, eclectic Queen Anne design and, as the first photo shows, enjoyed a prominent location overlooking the city.
Ranger and his first wife Katherine had nine children, six of whom lived to adulthood. However, Katherine died in 1886 at the age of 39, and the following year he remarried to Ellen E. McDonnell. They moved into this house several years after their marriage, and they had three more children of their own. The 1900 census shows a crowded house, with the Rangers living here with seven children plus a servant, although by the 1910 census there were just three children living here with them, along with two servants. Casper died in 1912, and Ellen remained here for about five more years, before moving to Brookline in 1917.
The house was subsequently sold to the Holy Cross Church, and served as the rectory before becoming a parish hall. Today, it is no longer owned by the church, but its exterior has remained well-preserved over the years, with few noticeable changes aside from a shortened chimney. The surroundings have changed somewhat, though, and the Holyoke skyline is hidden by trees. However, probably the most notable change in the foreground is the small park, located in the triangle of land between Suffolk, Appleton, and Sycamore Streets. Once known as Ranger Park, it is now the John F. Kennedy Memorial Plaza, and includes a granite bust of Kennedy, which is visible on the left side of the photo.