The Highlands Methodist Episcopal Church, at the corner of Lincoln and Nonotuck Streets in Holyoke, around 1892. Image from Picturesque Hampden (1892).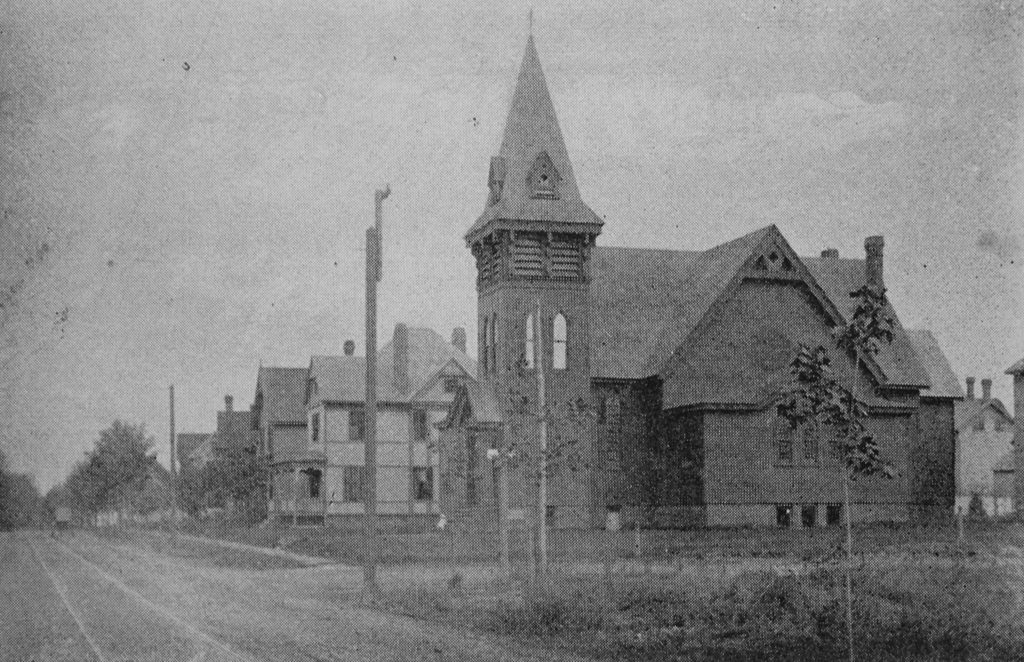 The scene in 2017: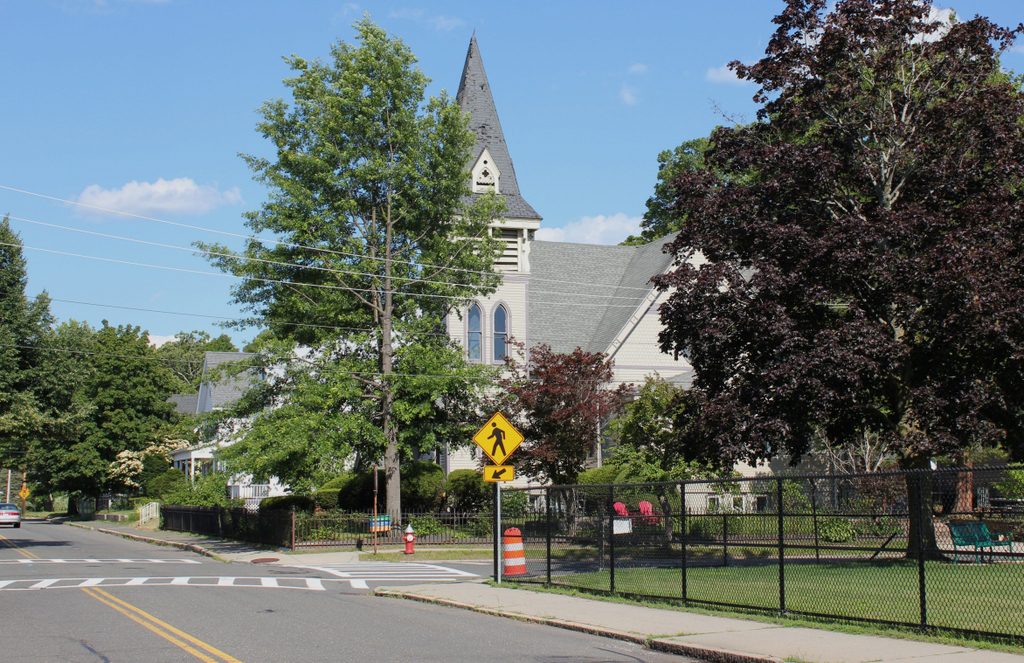 Holyoke's First Methodist Church was established in 1853, and met in various locations in the downtown area until 1869, when its first permanent church building was completed on Main Street. However, in the following years, the city steadily grew westward and northward, away from Main Street, and by the 1880s there was a need for a church here in the newly-developed Highlands neighborhood. As a result, this church was built in 1886, at the corner of Lincoln and Nonotuck Streets, and it originally served as a branch of the downtown Methodist church. The pastor of the downtown church, Gilbert C. Osgood, would preach here on Sunday afternoons, and this arrangement continued until 1889, when the Highlands church was organized as a separate congregation.
The Highlands Methodist Episcopal Church remained here in this building until around 1926, when it was sold to a Christian Scientist congregation, which would worship here until at least the mid-20th century. Today, this scene remains much the same as it did 125 years ago, with the church as well as the houses in the distance still standing. The exterior of the church remains particularly well-preserved, although the interior is dramatically different. It has not been used as a church since at least the 1970s or early 1980s, when it was converted into a house, and more than 40 years later it is still a private residence. However, it did recently gain national attention when, in 2016, the church-turned-house was labeled as a Pokémon GO gym, resulting in dozens of people showing up around the house every day.