Another view of the Northfield Chateau, at the end of Highland Avenue in Northfield, in 1963. Image courtesy of the Library of Congress, Historic American Buildings Survey Collection.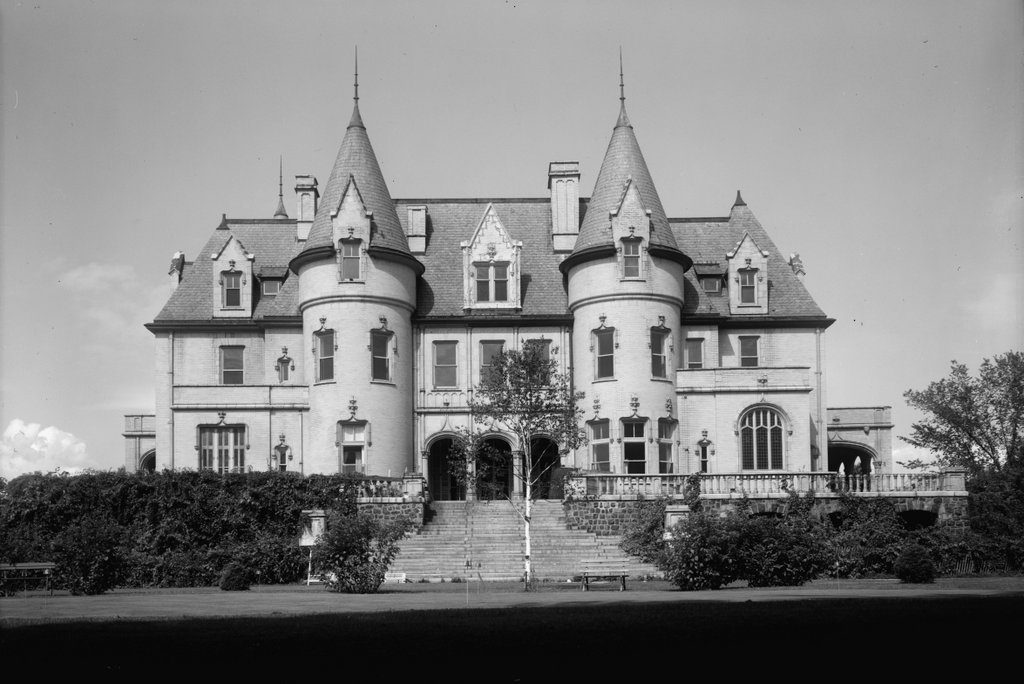 The scene in 2017: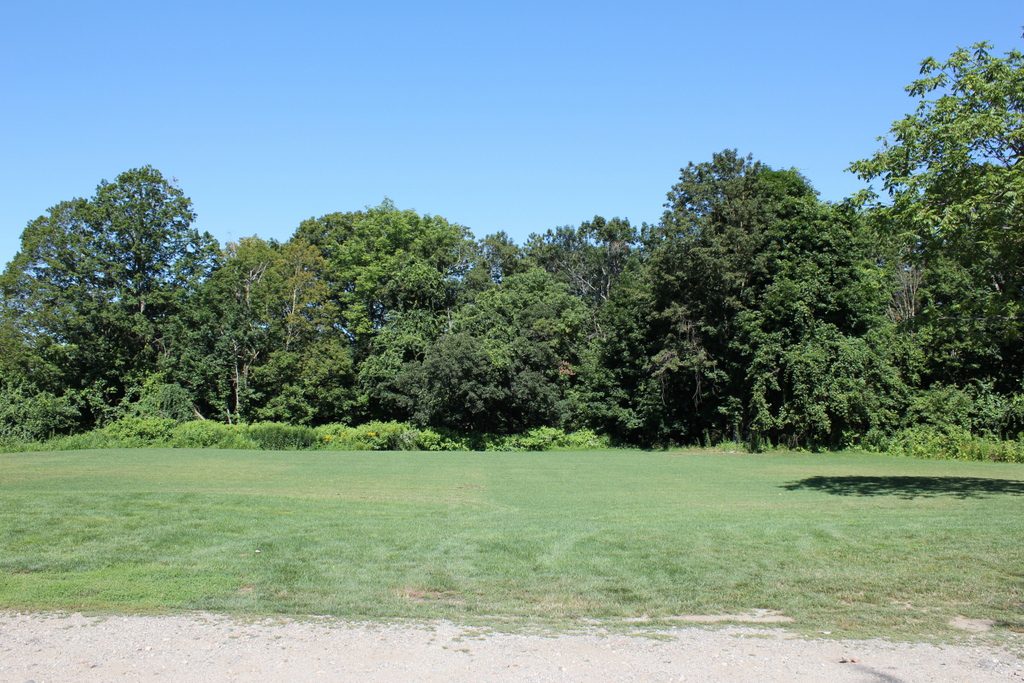 As mentioned in the previous post, this mansion was built in 1903 as the summer residence of Francis Robert Schell, a wealthy New York businessman. He and his wife Mary had begun visiting Northfield in 1890, and originally came here because of evangelist D. L. Moody, who lived in the town and ran the nearby Northfield Seminary for Young Ladies. After the death of his father in 1900, Francis inherited a considerable fortune, and used it to build this 99-room mansion. He hired noted architect Bruce Price, who designed the house in a Châteauesque style that gave it the appearance of a French castle, complete with plenty of turrets, arches, and other embellishments.
The house was part of a 125-acre estate that Schell owned here in Northfield, and the family regularly visited here for the next 25 summers, until Francis's death in 1928. Mary outlived him by more than a decade, but she reportedly refused to stay in the house after his death, instead choosing to spend summers at the adjacent Northfield Hotel. The house was eventually acquired by the Northfield School, and was used as an annex for the hotel, as well as a venue for the school's prom and other events. Along with this, the basement, which had previously been the servants' quarters, was converted into a youth hostel. It was still owned by the school when the first photo was taken in 1963, but by this point the 60-year-old mansion was in poor condition, and was too costly for the school to maintain. It was demolished later in 1963, and today the site is an open field next to the Northfield Golf Club.