The Brewer Building at 119-125 State Street, near the corner of Main Street in Springfield, around 1938-1939. Image courtesy of the Springfield Preservation Trust.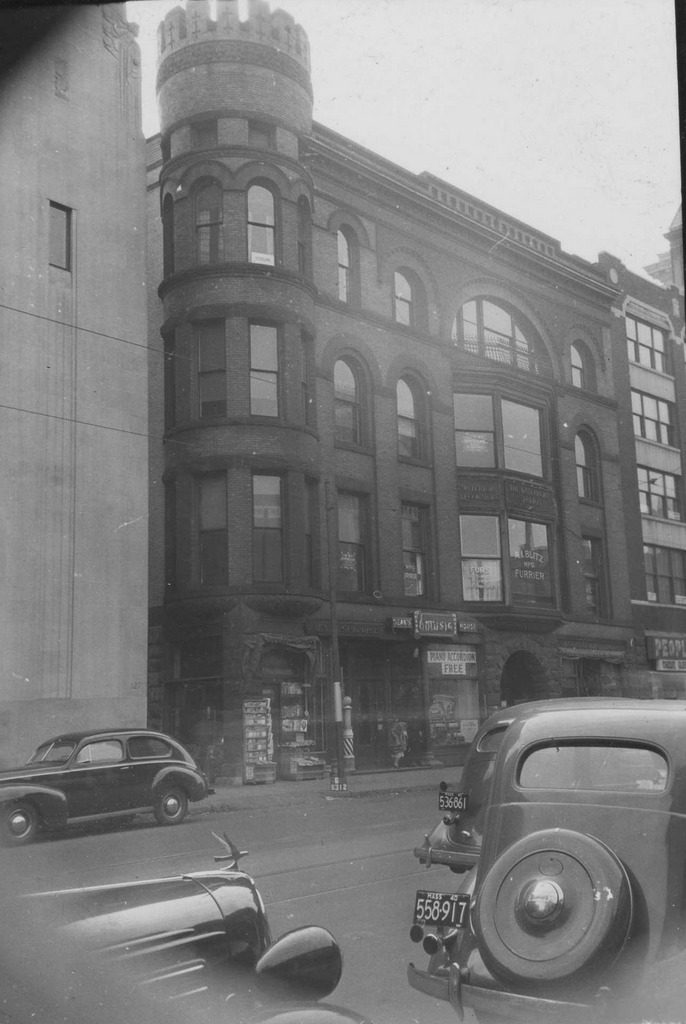 The scene in 2017: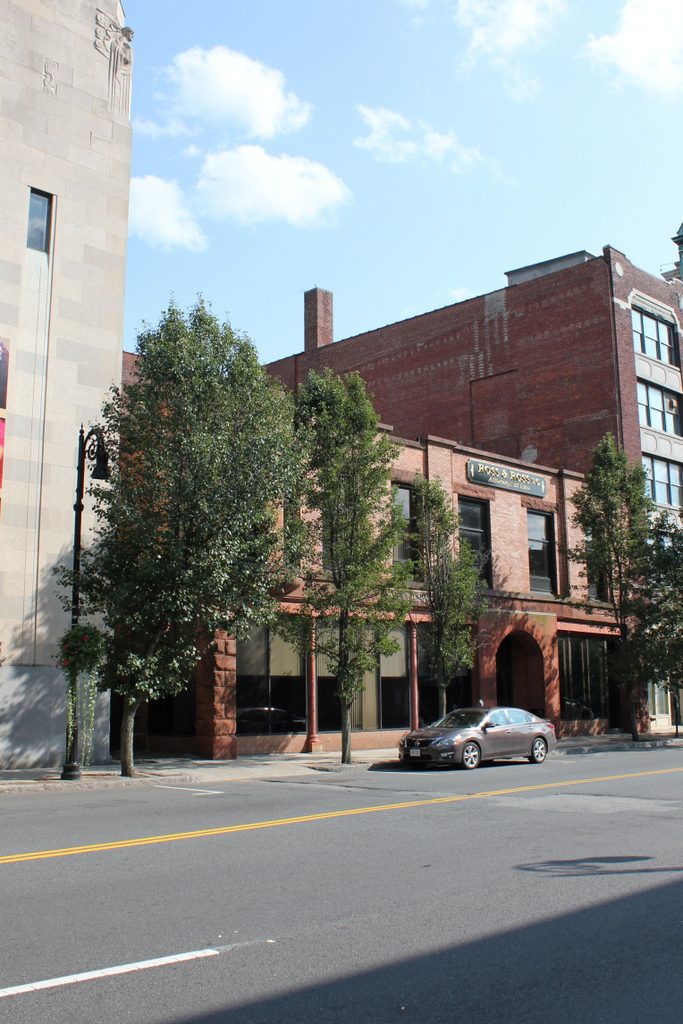 This four-story commercial block was built in 1893, and featured a distinct Romanesque architectural style, with features such as rounded arches, sandstone trim, and a castle-like turret on the left side. It was owned by businessman and state legislator Edward S. Brewer, and it housed a variety of commercial tenants over the years, with shops on the ground floor and professional offices on the upper floors. During the early 20th century, these included an optician, watchmaker, barber, tailor, jeweler, dentist, and an insurance company.
By the time the first photo was taken in the late 1930s, tenants included the Surprise Barber Shop on the left side of the ground floor, Dean's Music House in the storefront just to the left of the arch, and A. I. Blitz Furrier on the second floor. However, just a few years later the building was badly damaged by a fire in 1945. It was not a total loss, but the two upper floors were removed, resulting in its current appearance. The facade was later covered in panels to match mid-20th century architectural trends, although these were removed in 1981 and the exterior was restored. Today, despite the loss of its upper floors, the building still has some resemblance to its 19th century appearance, and even its original outline is still visible on the walls of the neighboring Masonic Building.