The Valley Paper Company, seen from across the Second Level Canal in Holyoke, around 1892. Image from Picturesque Hampden (1892).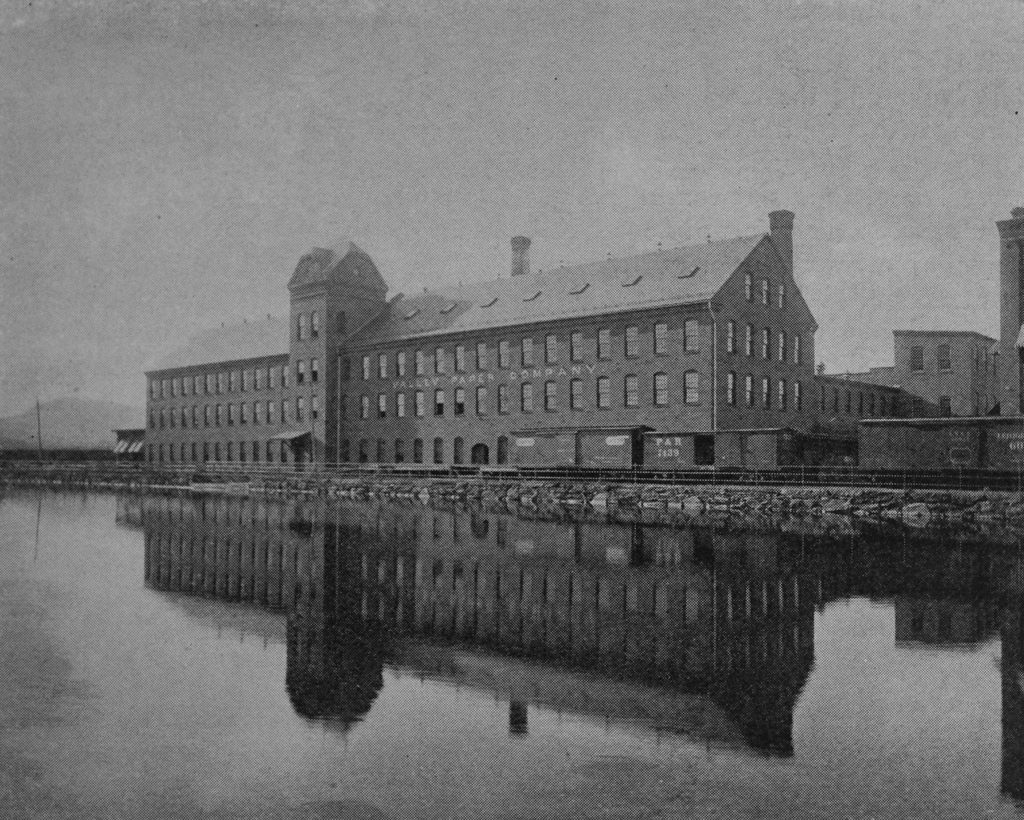 The scene in 2017: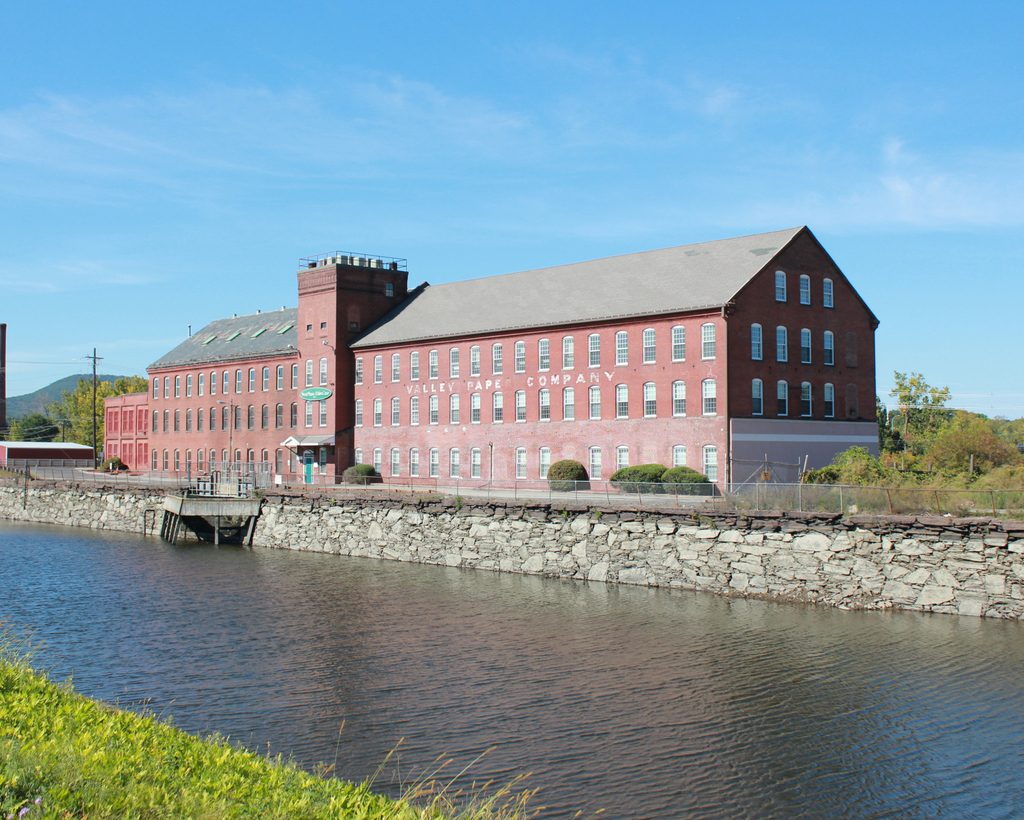 The Valley Paper Company was one of the many paper manufacturers that were located in Holyoke during the late 19th century. It was founded in the 1860s by David M. Butterfield, who had previously worked for the Parsons Paper Company, and in 1864 the company's first mill building was completed here on this site. However, the facility was subsequently expanded in 1877, increasing its capacity to two and a half tons of fine writing and envelope paper per day. The two sides of the building have slightly different shades of brick, and it appears that the section to the left of the tower was built in 1864, while the tower and the right side were apparently built in 1877.
The first photo shows the paper mill about 15 years later, around 1892. In the foreground is the canal, which provided the water power for the mill, and directly in front of the building is a row of boxcars, which were presumably used to haul away the various finished paper products. Later in the 1890s, many of Holyoke's paper companies were merged to form the American Writing Paper Company, which was headquartered nearby at the corner of Main and Race Streets. However, the Valley Paper Company retained its independence, and remained in business here in Holyoke for many years.
Holyoke's paper industry remained prosperous into the 20th century, but by the second half of the century it was, like most other industries in the northeast, in serious decline. The Valley Paper Company eventually closed, and in 1981 the property was acquired by the city. Much of the mill complex was then demolished to provide parking, but the section facing the canal was preserved and redeveloped. Today, not much of the exterior has changed, aside from the loss of the top of the tower. The building even bears the name of its original owner, which is still painted on the right side of the building and written in slate tiles on the roof of the left side.