The old town hall on Enfield Street in Enfield, around 1896. Image from The Connecticut Quarterly (1896).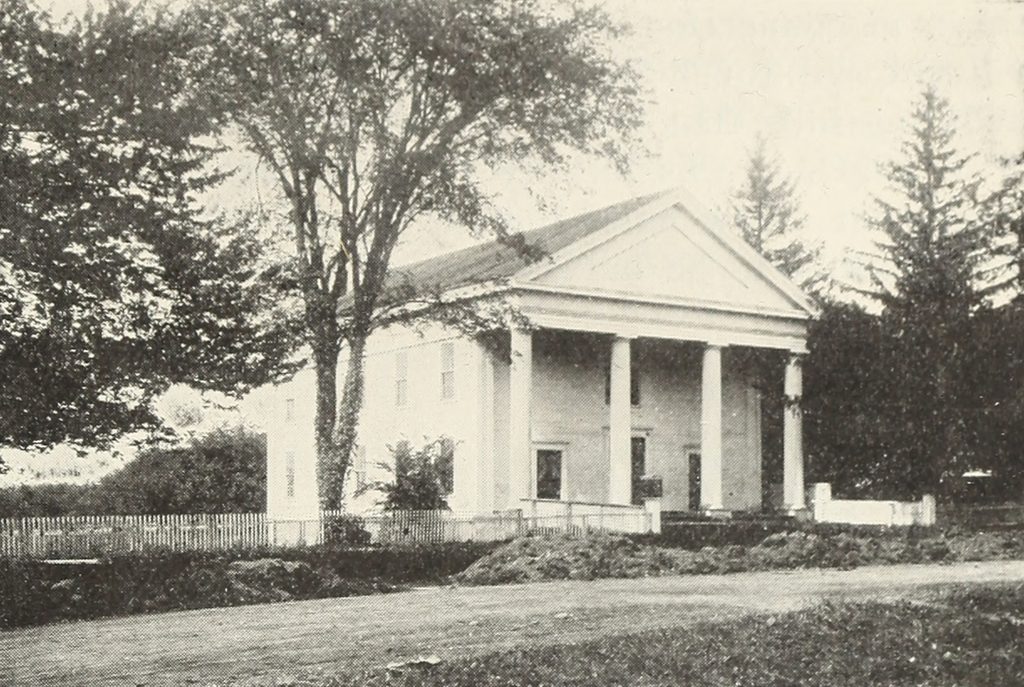 The scene in 2018: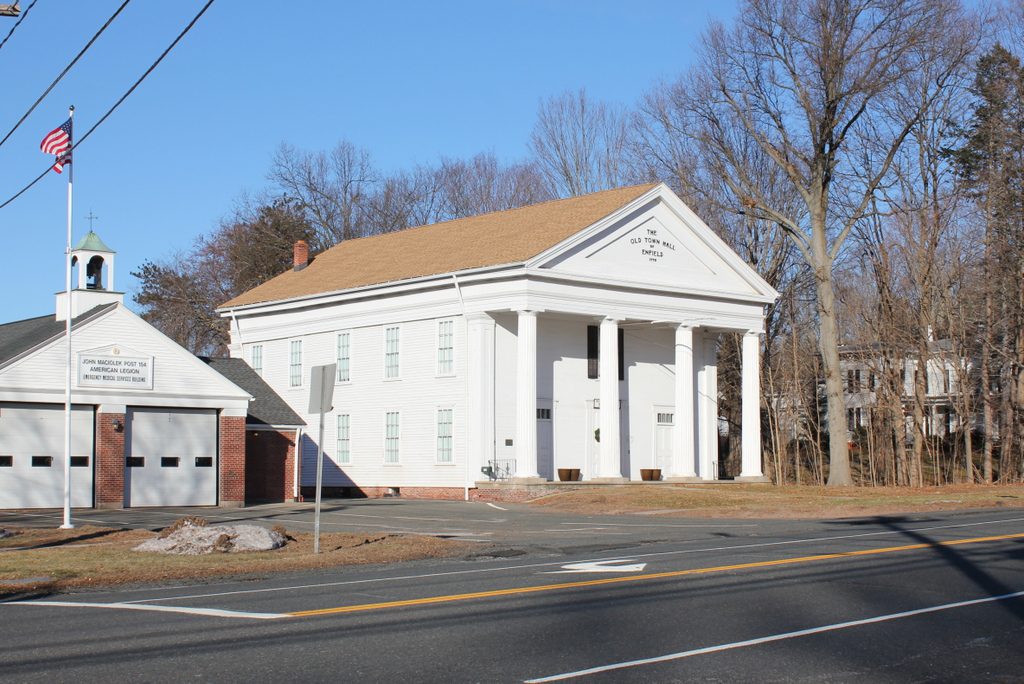 This building was completed in 1775 as the third meeting house of the Enfield Congregational Church. It was originally located on the opposite side of the street from here, and was built with a steeple, but without the Greek Revival-style portico that was later added to the front of the building. It was used by the church for more than 70 years, but by 1848 it had become too small. A new church building, which still stands across the street, was completed the following year, and the old church was preserved and moved to its current location, thanks to funding provided by local carpet manufacturer Orrin Thompson.
Following the move, the building became Enfield's town hall. Reflecting architectural tastes of the mid-19th century, the building was renovated to include a portico at the front entrance, and the original steeple was presumably removed during the same time. The interior was also renovated, including converting the balcony into a second floor. The building was used as a town hall for much of the 19th century, until a new town hall opened in 1892.
The first photo was taken a few years later, around 1896. Following its use as the town hall, the building deteriorated for many years, but was restored in the 1920s and used as a community center for many years. However, by the 1960s it had again fallen into disrepair, and was in serious danger of demolition. It was ultimately restored again in the 1970s, by the Enfield Historical Society, and in 1981 it was opened as the Old Town Hall Museum. Today, the building still serves as a museum, along with being the headquarters of the Historical Society. It is one of the oldest surviving public buildings in the area, and it is listed on the National Register of Historic Places.