The Connecticut State House on the New Haven Green, viewed from the southwest around 1875. Image courtesy of the New York Public Library.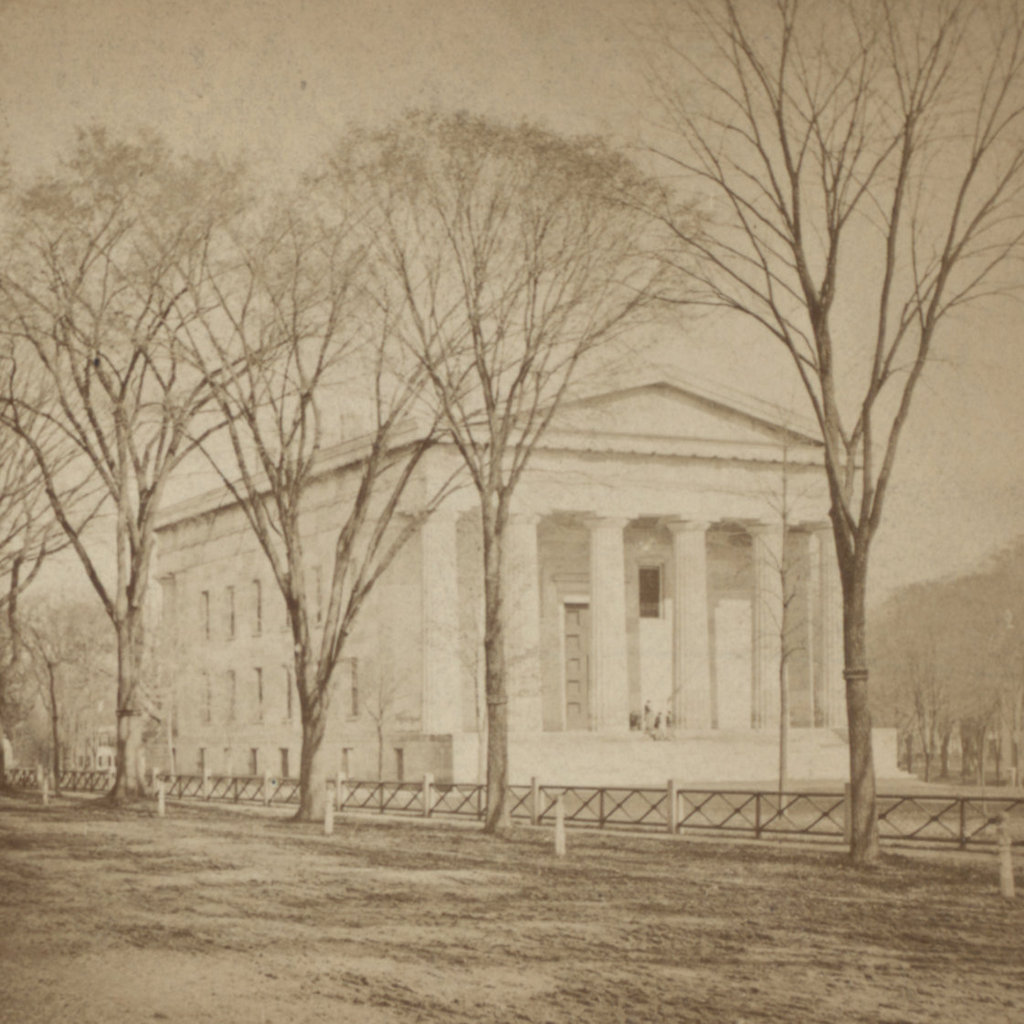 The scene in 2018: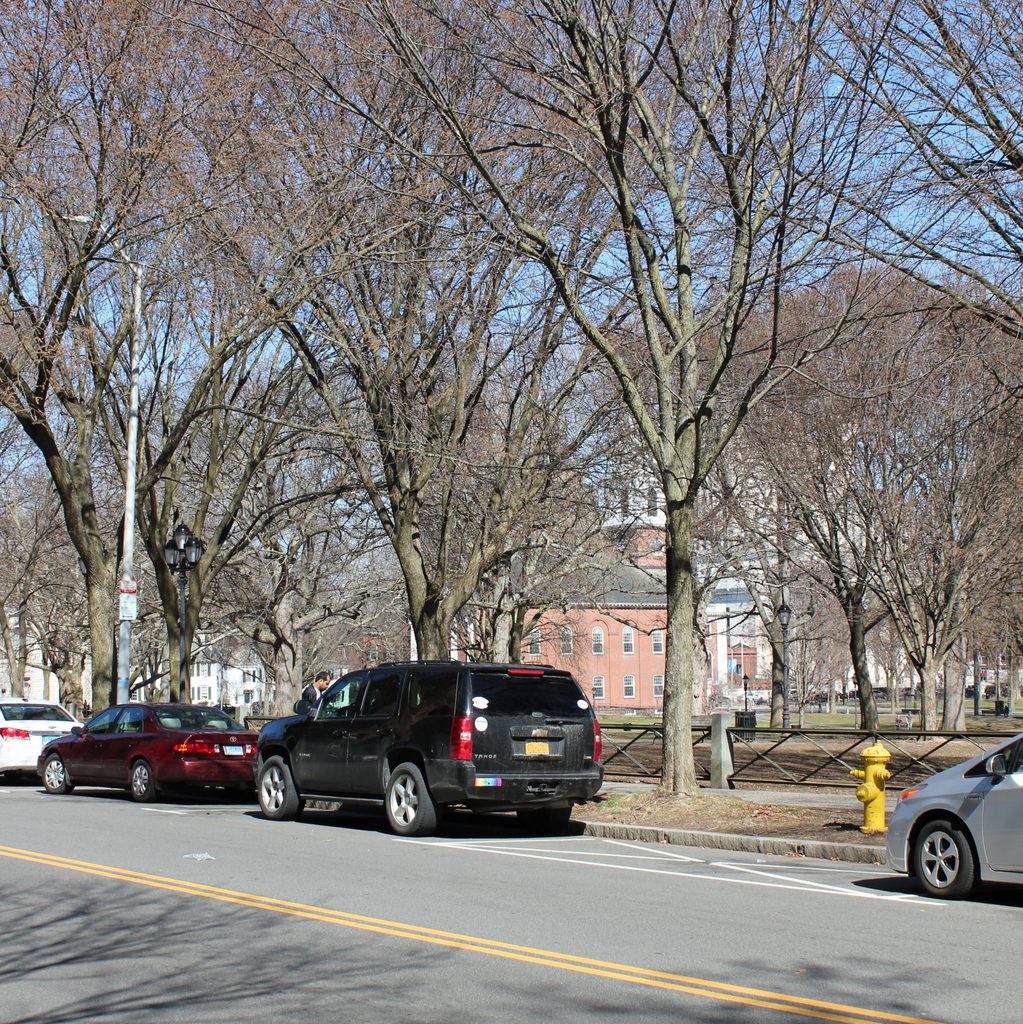 As discussed in an earlier post, Connecticut at one time had two capital cities, with legislative sessions alternating between Hartford and New Haven. Each city had its own capitol building, and over the years New Haven had several different ones that were all located on the Green. The last of these, which is shown in the first photo, was completed in 1831. It featured a Greek Revival design, with columned porticoes on both the north and south ends of the building, and it was the work of Ithiel Town, a noted architect who was also responsible for the nearby Center Church and Trinity Church.
The dual capital arrangement lasted until the 1870s, when it became clear that the state no longer needed two capital cities that were just 35 miles apart. Both Hartford and New Haven wanted to become the sole capital, but the decision was left to the voters of Connecticut, who chose Hartford in a statewide referendum. The New Haven State House was used for the last time in 1874, and starting the following year the legislature met exclusively in Hartford's Old State House. A new state house, located in Bushnell Park in Hartford, was completed in 1878, and it has remained in use ever since.
In the meantime, the now-vacant state house here in New Haven was the subject of several redevelopment plans, including preserving the it and turning it into a library. However, the fate of the building polarized many New Haven residents, with some admiring it for its architectural and historical significance, while others saw it as a daily reminder of the city's defeat in the race for the state capital. Notwithstanding an 1887 referendum, in which city voters appropriated $30,000 to restore the building, the city council chose to demolish it two years later instead. This portion of the Green has remained undeveloped ever since, and today the only surviving remnant from the first photo is the iron fence in the foreground.