City Hall, on Church Street in New Haven, around 1863-1869. Image courtesy of the New York Public Library.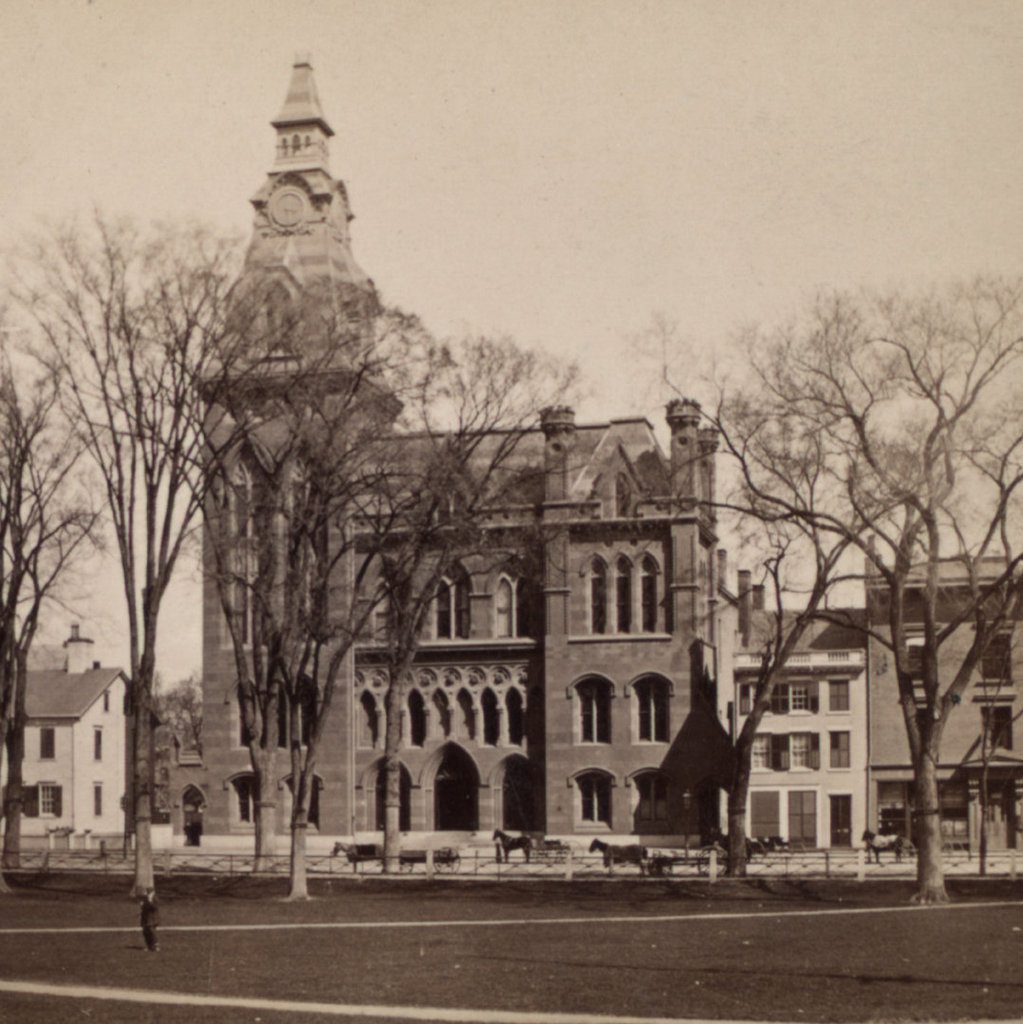 The scene in 2018: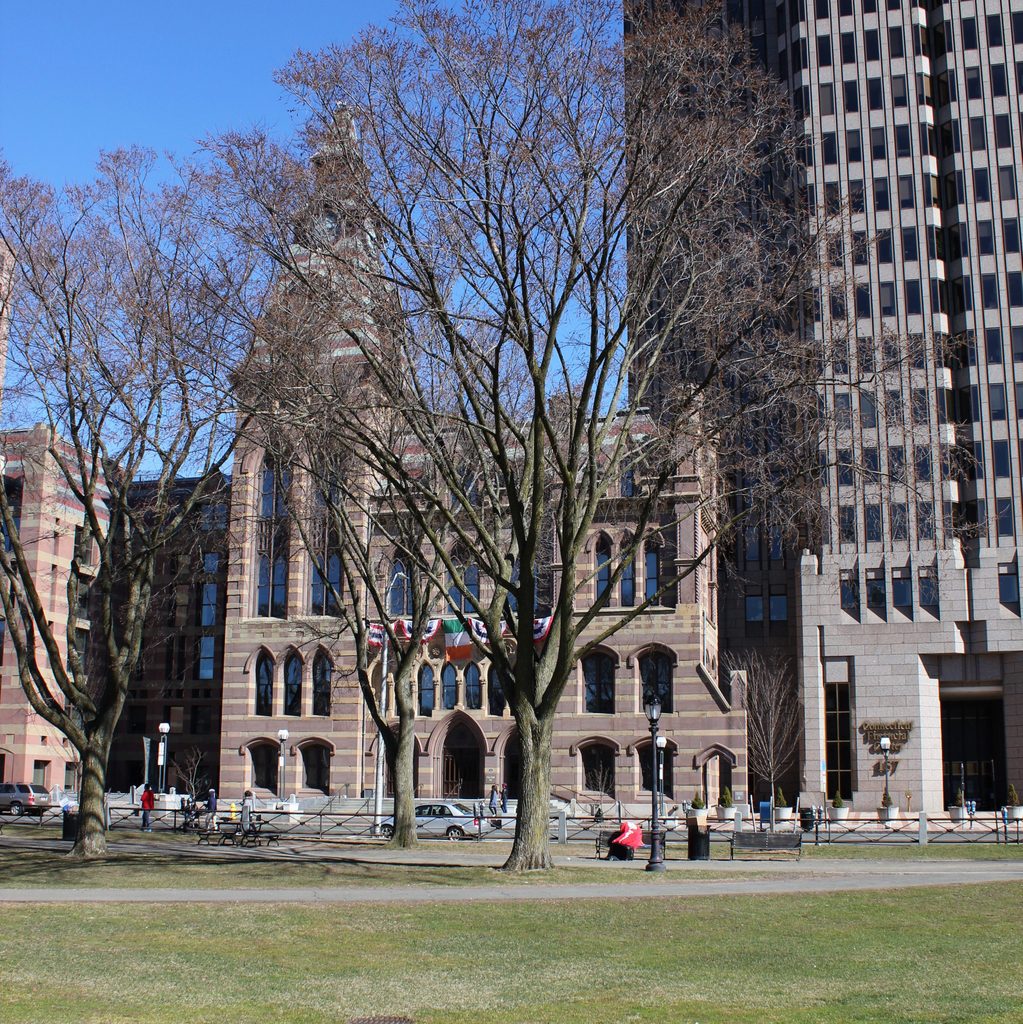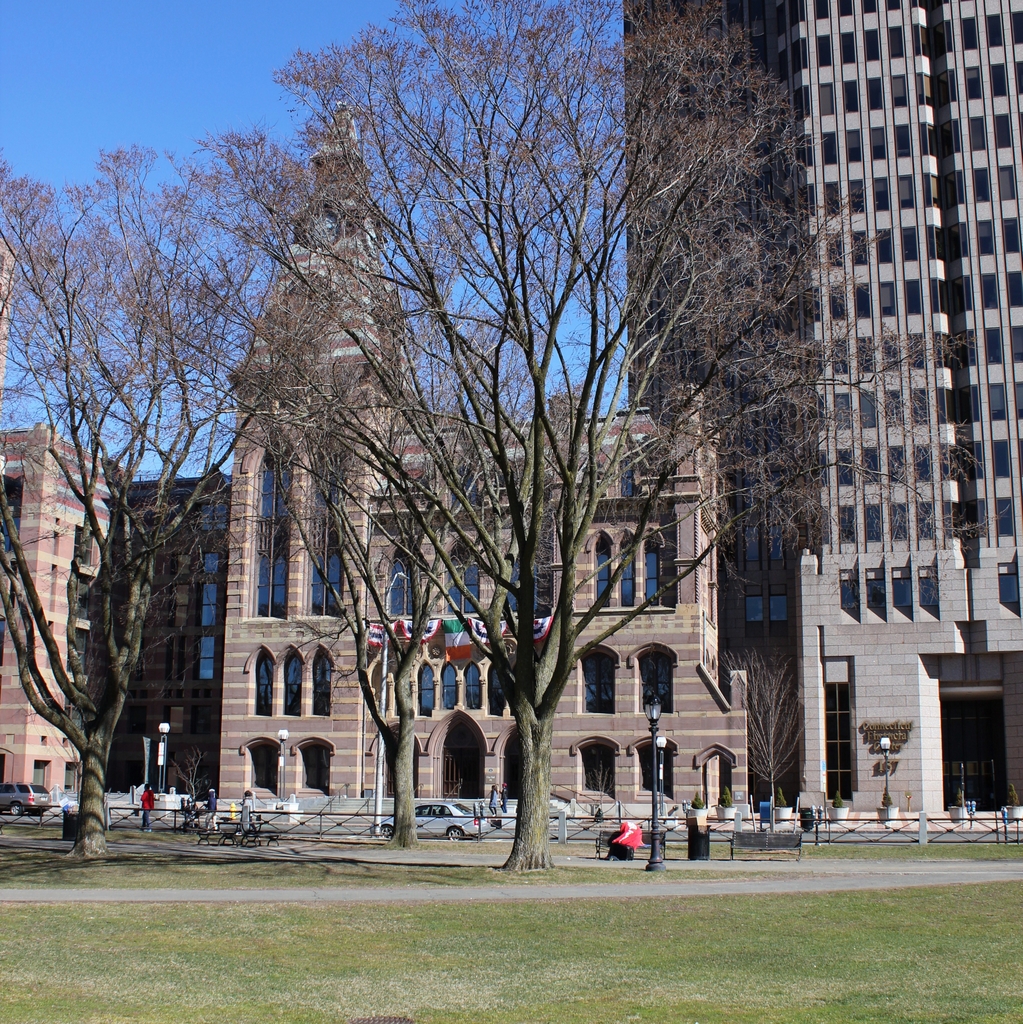 New Haven's city hall was completed in 1862, on Church Street along the eastern side of the New Haven Green. It was designed by noted New Haven architect Henry Austin, and it was an early example of High Victorian Gothic architecture, which would become a popular style for public buildings in the United States during the 1860s and 1870s. The building's exterior was constructed of brownstone from nearby Portland, Connecticut and from Nova Scotia, and it was laid in alternating bands of dark and light stone. Its asymmetrical design included a tower on the northwest corner, which was topped with a clock, bell, and observatory.
The first photo was taken shortly after its construction, showing the view of the building from the Green. A few years later, City Hall was joined by the architecturally-similar New Haven County Courthouse, which was completed in 1873 on the left side of the building. This courthouse would remain in use until 1914, when the current courthouse opened nearby, and the older building subsequently became an annex for City Hall.
Both City Hall and the old courthouse were added to the National Register of Historic Places in 1975, but by this point they were both slated for demolition. The courthouse was demolished a year later, along with most of City Hall, but the New Haven Preservation Trust successfully lobbied to save the building's facade. This was later incorporated into a new municipal building that was completed in the 1980s, and today Henry Austin's original exterior design still faces the New Haven Green, even though the rest of the building is new.