The building at 254-262 Bridge Street in Springfield, around 1938-1939. Image courtesy of the Springfield Preservation Trust.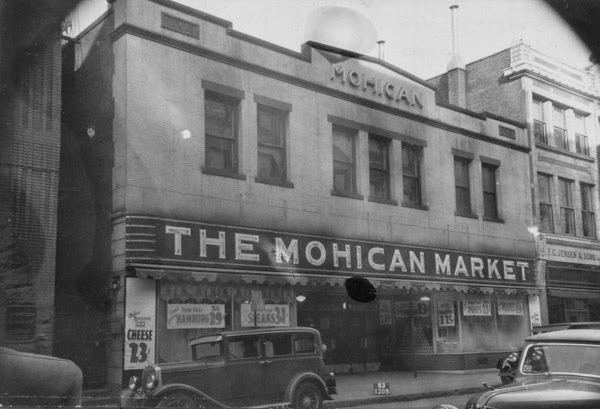 The scene in 2018: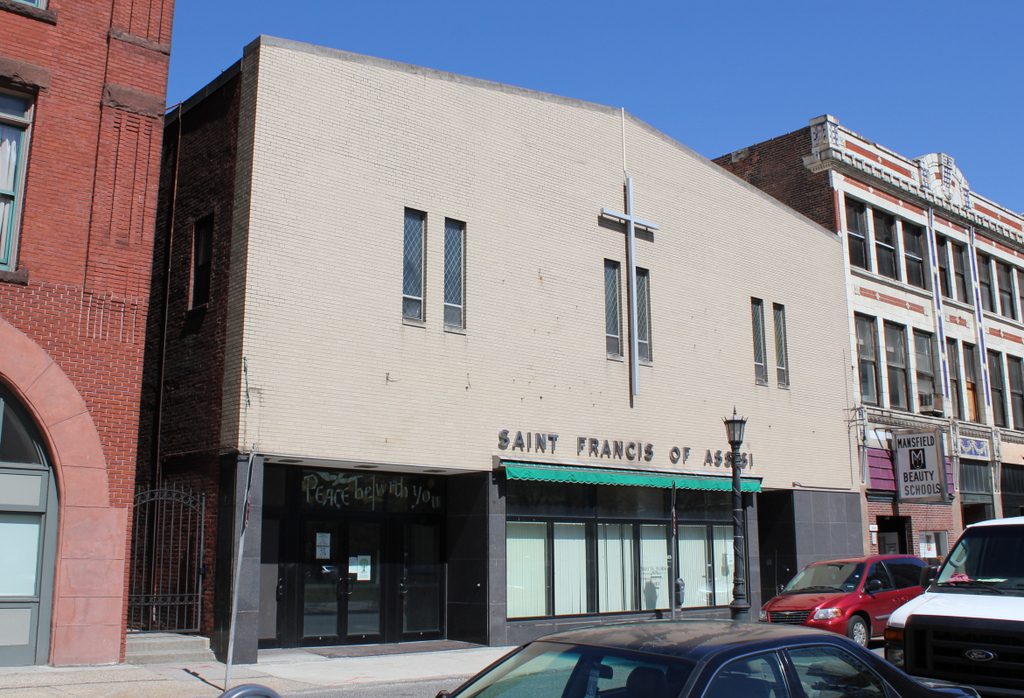 This two-story commercial building was built around 1909, and it housed the Mohican, a meat and grocery store whose name is prominently visible on the cornice. During its early years, the store was run by James J. Shannon, an Irish immigrant who worked as the manager from as early as 1913 until at least 1930. However, the property itself was owned by the Trinity Real Estate Trust, which was affiliated with the neighboring Trinity Methodist Church. This church had stood just to the right of the store until 1922, when it was demolished following the congregation's move to Forest Park.
The first photo was taken at some point in the late 1930s. By then, the store was managed by Grant M. Harris, a Holyoke resident who was only about 30 years old at the time. There are a number of signs in the windows, advertising prices for various meats and other products, including cheese for 23 cents a pound, hamburg meat for 19 cents, and steak for 31 cents. Above the storefront is a large Art Deco-style sign that was probably added to the building at some point in the 1920s or 1930s.
The Mohican store evidently closed in the late 1950s, and the site subsequently became Saint Francis of Assisi, a Roman Catholic chapel. According to city records, the current building on the site was constructed in 1958. However, it does not seem clear whether this is a completely new building, or if the old grocery store was heavily altered with a new, mid-century facade. Either way, this building is still standing today, and it still serves as the Saint Francis of Assisi Chapel.