Another view of the greenhouse and slave quarters from the Upper Garden of Mount Vernon, around 1910-1920. Image courtesy of the Library of Congress, Detroit Publishing Company Collection.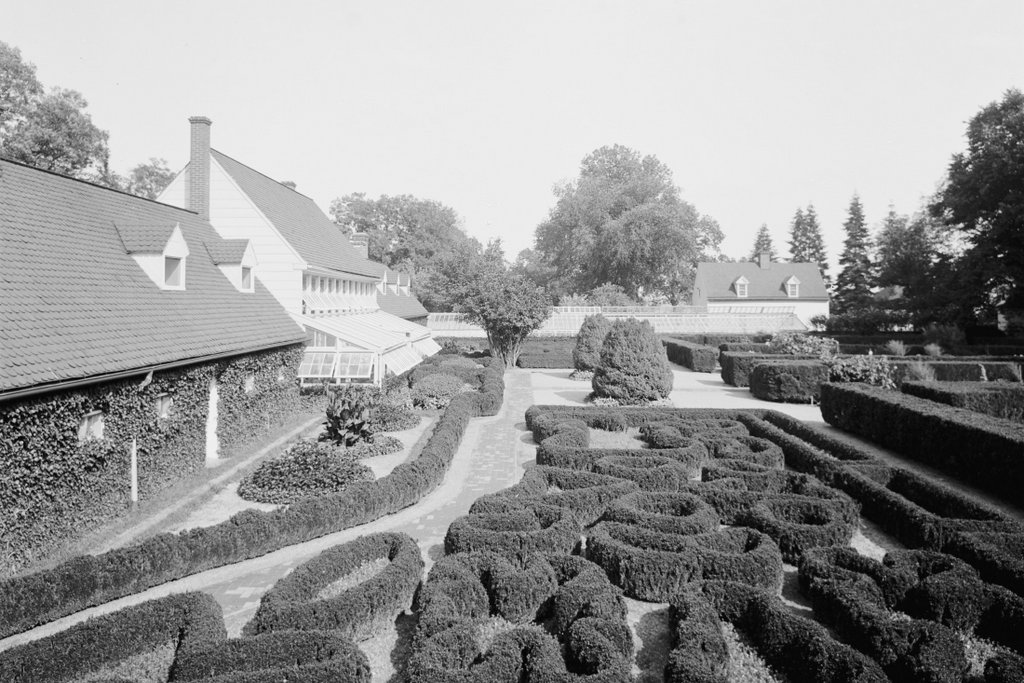 The scene in 2018: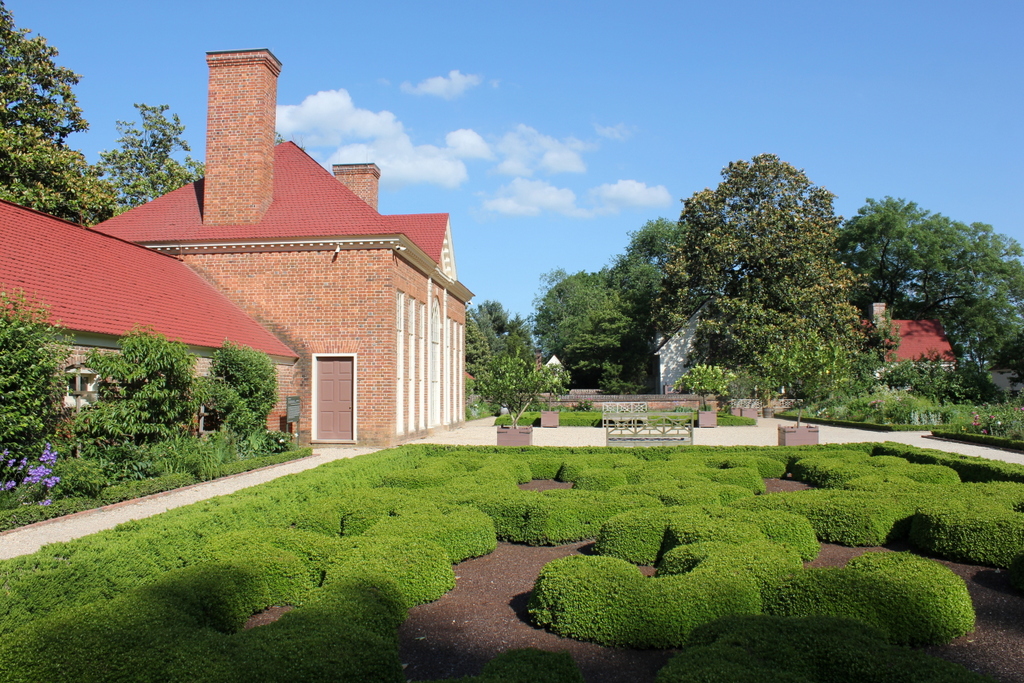 As discussed in the previous post, this building was constructed around 1793, as a combination of slave quarters and a greenhouse. The greenhouse was located in the middle, as seen on the left side of these photos, and there were barracks-style slave quarters on either side, with the women in the foreground, and the men in the distance on the other side of the greenhouse. Together, these quarters housed the majority of the slaves who lived on the mansion house farm of George Washington's Mount Vernon estate.
In December 1835, a fire started in a defective flue in the greenhouse. It destroyed the greenhouse and the slave quarters, and most of the exotic plants in the greenhouse were lost, either from the fire itself or from the cold December temperatures outside. The building would remain in ruins for many years, until it was finally restored in the 1890s, probably about 15 to 20 years before the first photo was taken.
The building underwent a second reconstruction between 1948 and 1951, restoring it to its late 18th century appearance. As a result, the present-day scene is actually more historically accurate than the first photo, showing how the slave quarters and greenhouse would have looked during Washington's day. Otherwise, though, this scene has not changed dramatically since the first photo was taken. The formal garden now has fewer hedges than in the first photo, but other features remain today, including the boxwood parterre in the foreground.