The south side of Independence Hall, seen from Independence Square around 1900-1910. Image courtesy of the Library of Congress, Detroit Publishing Company Collection.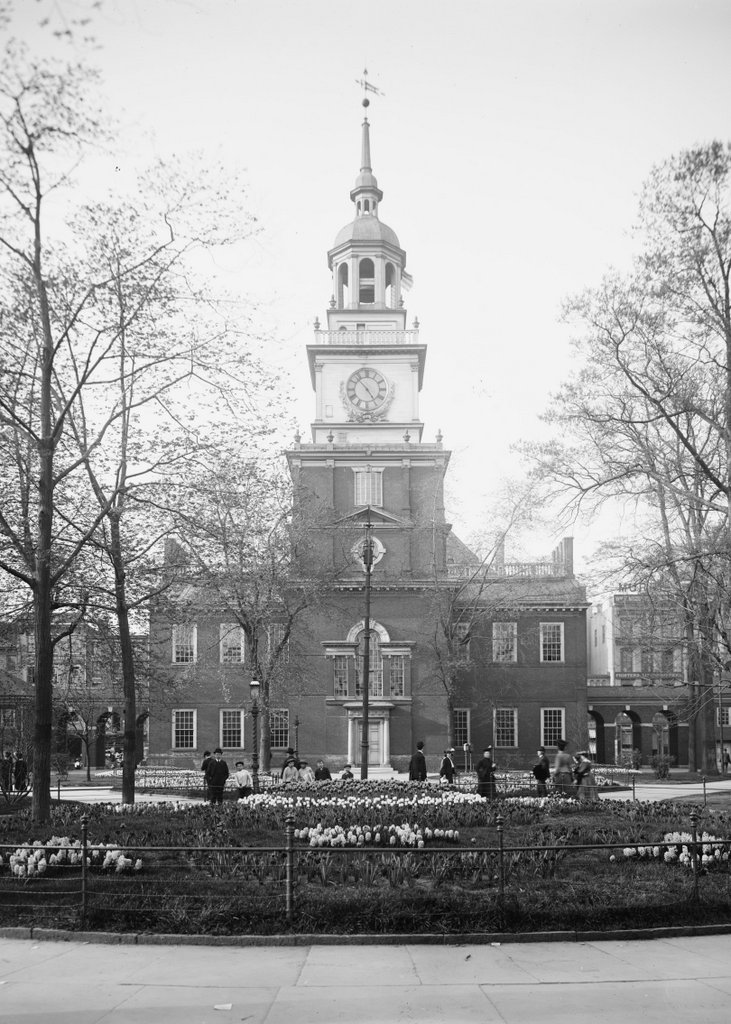 Independence Hall in 2018: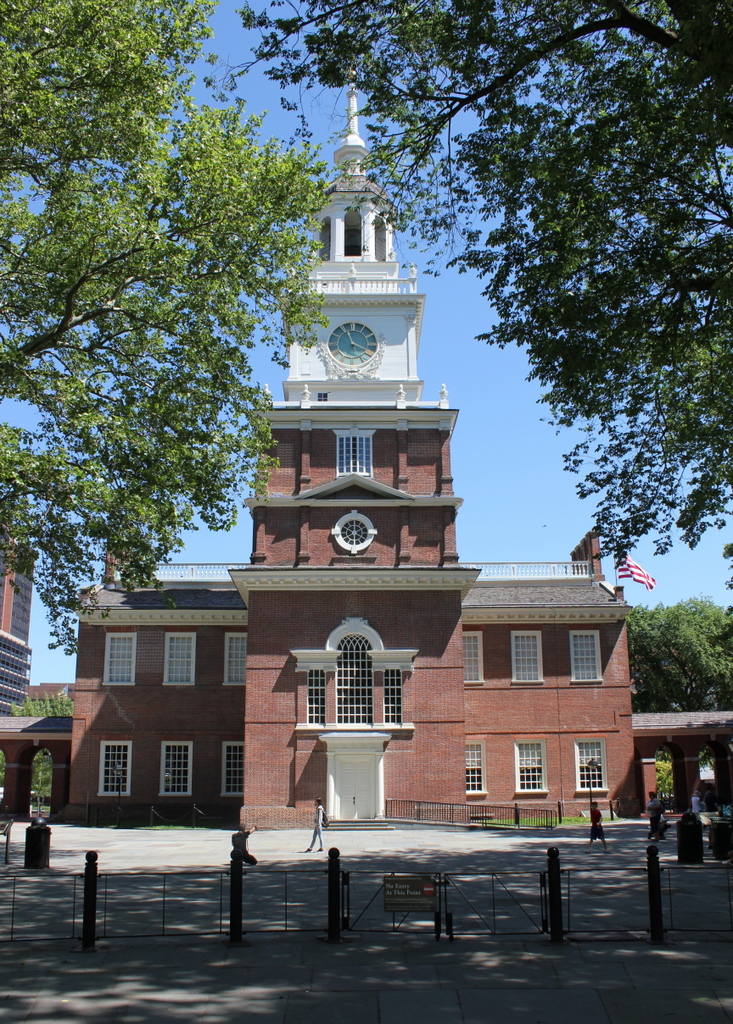 As discussed in greater detail in a previous post, Independence Hall was built over the course of a 21-year period between 1732 and 1753. It was designed and built by Edmund Woolley, and it featured a brick Georgian style of architecture that was common for public buildings of this period. Upon its completion, it became the first capitol building for the colony, and it remained the seat of Pennsylvania's government throughout the rest of the 18th century.
However, Independence Hall is best remembered today for its role in the early history of the United States. From 1775 to 1783, the Continental Congress met here, and it was during this time that, in 1776, the delegates debated, approved, and signed the Declaration of Independence. This occurred in the Assembly Room, which is located on the first floor on the right side of the building. Eleven years later, state delegates gathered in the same room for the Constitutional Convention, and the current United States Constitution was signed here on September 17, 1787.
Over the years, the exterior of Independence Hall has undergone some significant changes. The original wooden steeple had, by the time of the American Revolution, become badly deteriorated, and it was ultimately removed in 1782. The brick tower was capped with a simple roof for the next few decades, but in 1828 a new steeple was added. It was designed by architect William Strickland, and it was similar to – although not identical to – the original one. Another change came in 1812, when the original wings of the building were demolished. However, replicas of these wings were constructed in 1898, and they are connected to the main building by the brick arcades that are visible on the right and left sides of both photos.
Today, despite these many changes, Independence Hall stands as one of the most historic landmarks in the country. The exterior has remained largely the same since the first photo was taken more than a century ago, and it has long been recognized as a major symbol of American liberty and freedom. In 1948, it became a part of the Independence National Historical Park, and in 1966 it was designated as a National Historic Landmark, which is the highest level of federal recognition for a historic site. However, it has also received international recognition for its significance, and in 1979 it was named as a UNESCO World Heritage Site. Because of its historical importance, it is one of the most popular tourist attractions in the northeast, with the park drawing an average of over 4 million visitors each year.