The northeast corner of New York Avenue and 15th Street NW in Washington, DC, around 1910-1911. Image courtesy of the Library of Congress, National Photo Company Collection.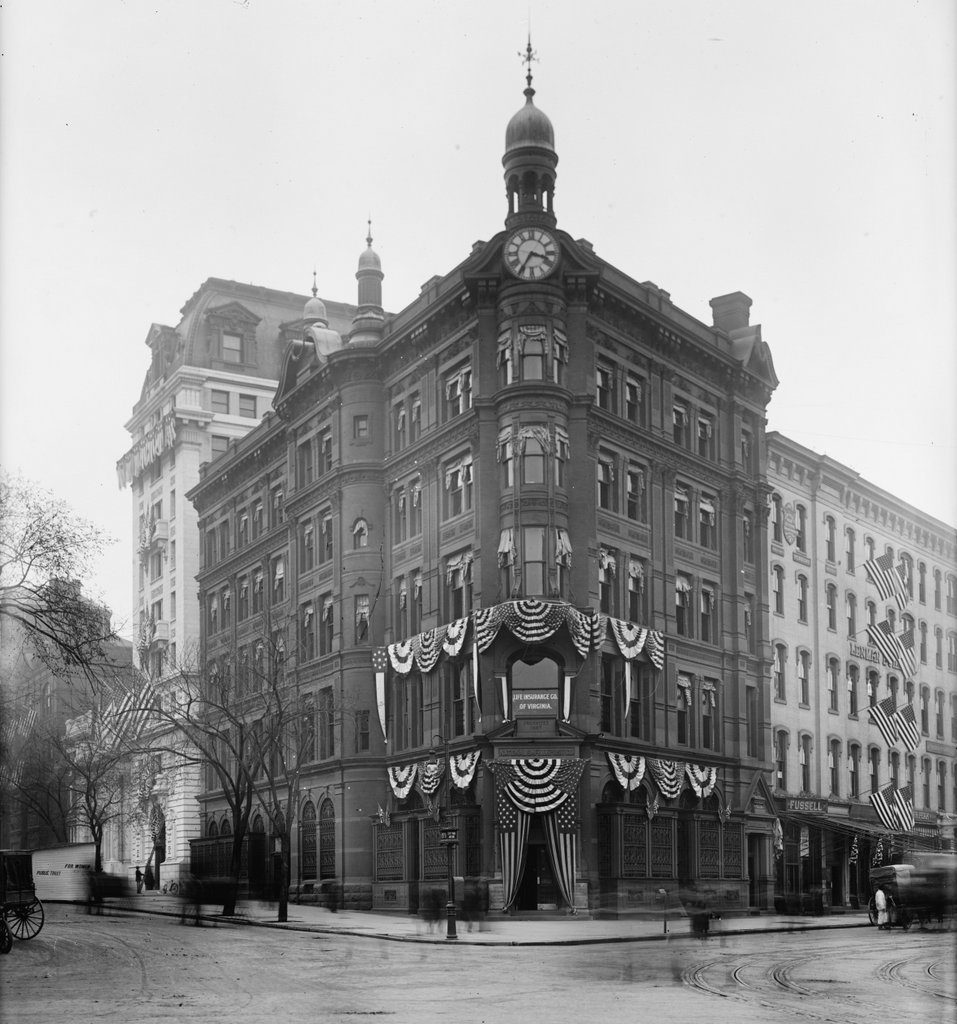 The scene in 2018: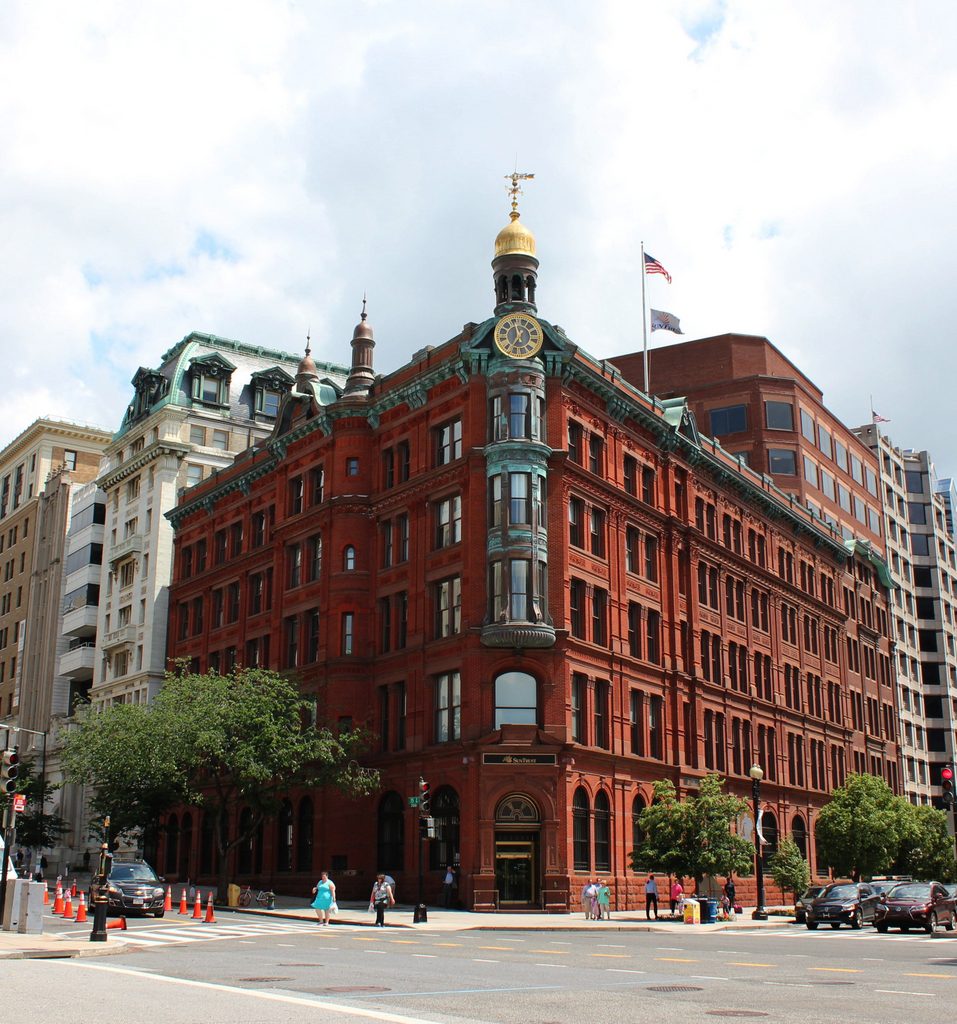 The origins of the National Savings and Trust Company date back to 1867, when Congress chartered the National Safe Deposit Company. It was located in an earlier building here at this corner, and it housed safe deposit boxes for Washington residents to store their valuables, at a time when this type of service was still a relatively new concept. Three years later, this company was joined by the National Savings Bank, which was located in the same building.
The two companies enjoyed a prominent location, diagonally across from the Treasury Building and only a block away from the White House, and in 1888, they moved into a new building here on this site, as shown in the first photo. It was built in brick, was five stories in height, and it originally extended 130 feet along 15th Street to the left, and 65 feet along New York Avenue to the right. It featured a Queen Anne-style design, with a distinctive clock and cupola atop the corner, and it was the work of noted Philadelphia architect James H. Windrim.
In 1890, the two companies merged to form the National Safe Deposit, Savings and Trust Company, which was later simplified to the National Savings and Trust Company in 1907. As the name was getting shorter, though, the bank was continuing to grow. In 1911, probably soon after the first photo was taken, the bank purchased the adjacent Lenman Building, seen on the right side of the scene. It was subsequently demolished, and in 1916 the bank built a 50-foot addition on the site, followed by another 50-foot addition in 1925. However, these 20th century additions featured the same architectural style and building materials as the original building, so the three sections are nearly indistinguishable from each other.
The expanded building would continue to serve as the headquarters of the National Savings and Trust Company throughout the 20th century, although in 1987 it changed its name to Crestar Bank. The company has since been acquired by SunTrust Bank, but this building remains in use as a branch of SunTrust, more than 130 years after it first opened its doors to banking customers. Overall, aside from the early 20th century additions, the appearance of the building has not changed much during this time, and in 1972 it was added to the National Register of Historic Places.