The view of the Washington Monument and the Reflecting Pool, seen from the steps of the Lincoln Memorial in November 1943. Image taken by Esther Bubley, courtesy of the Library of Congress, FSA/OWI Collection.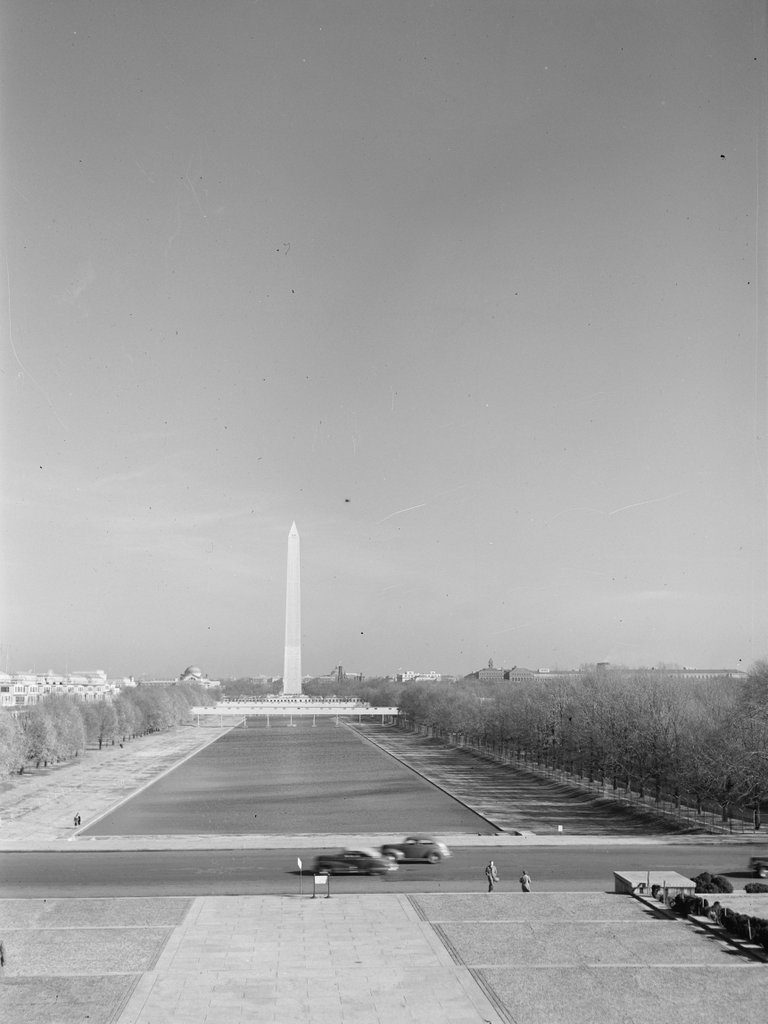 The scene in 2018: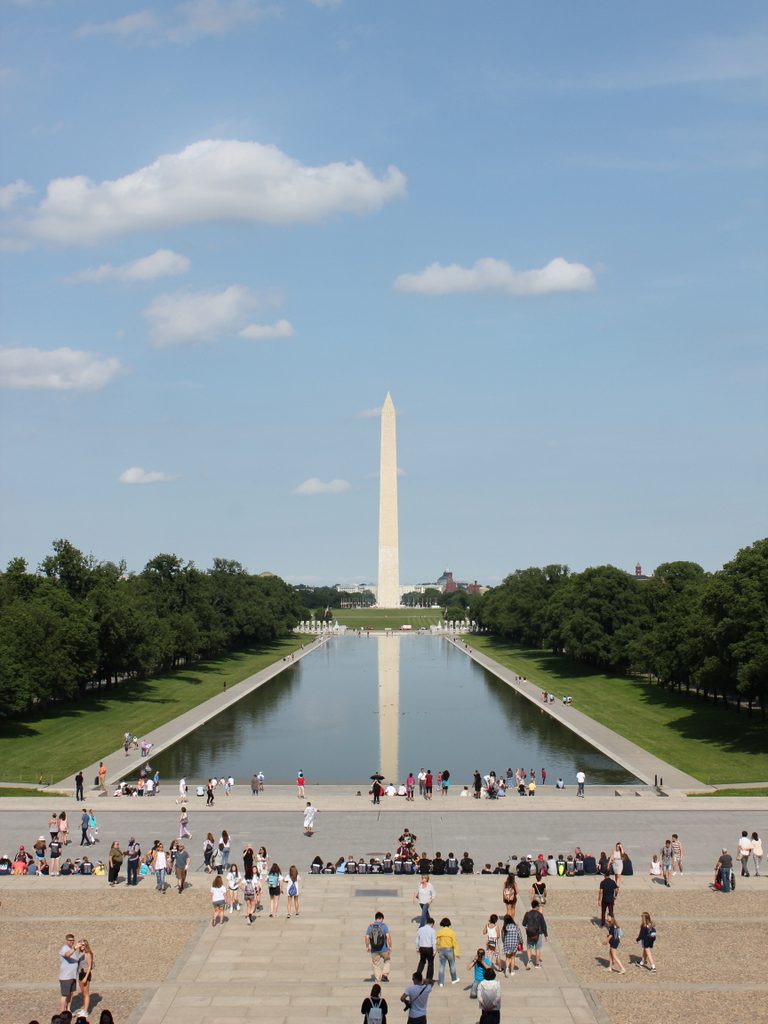 The first photo was taken in 1943 by Esther Bubley, a noted photographer who was employed by the Office of War Information. Only 22 years old at the time, she spent much of 1943 documenting civilian life on the home front, particularly here in the Washington area. Most of the subjects in her photographs were people, but this is one of the few cityscape photographs in her collection, showing one of Washington's most iconic views in the midst of World War II. Taken from essentially the same spot where Martin Luther King, Jr. would give his "I Have a Dream" speech 20 years later, the first photo shows the Lincoln Memorial Reflecting Pool, with the Washington Monument beyond it in the center of the scene.
This view is easily recognizable today, but upon close examination there were some differences in 1943. On the left side of the scene were the Main Navy and Munitions Buildings, a group of temporary military buildings that were constructed during World War I. They can be seen in a 1922 photo from a previous post, and they were still in use during World War II, and by this point they had been joined by newer temporary buildings, hidden from view on the right side of the scene. These buildings were constructed in order to accommodate the large numbers of government employees needed for the war effort, and the two complexes were joined by pedestrian bridges that spanned the Reflecting Pool, as seen in the first photo.
The bridges were removed soon after the end of the war, but the "temporary" buildings would remain here for several more decades. The ones on the right were finally demolished in 1964, and the ones on the left in 1970. Both sides of the Reflecting Pool became open parkland, with the left side being developed as Constitution Gardens. Otherwise, this scene has not significantly changed in the 76 years since the first photo was taken, and the only noteworthy addition is the World War II Memorial, located at the far end of the Reflecting Pool. This memorial was dedicated in 2004, on what had previously been the site of the Rainbow Pool, and it honors the Americans who were serving in the war around the same time that the first photo was taken.