First Central Baptist Church, at the corner of Broadway and East Streets in Chicopee Falls, around 1892. Image from Picturesque Hampden (1892).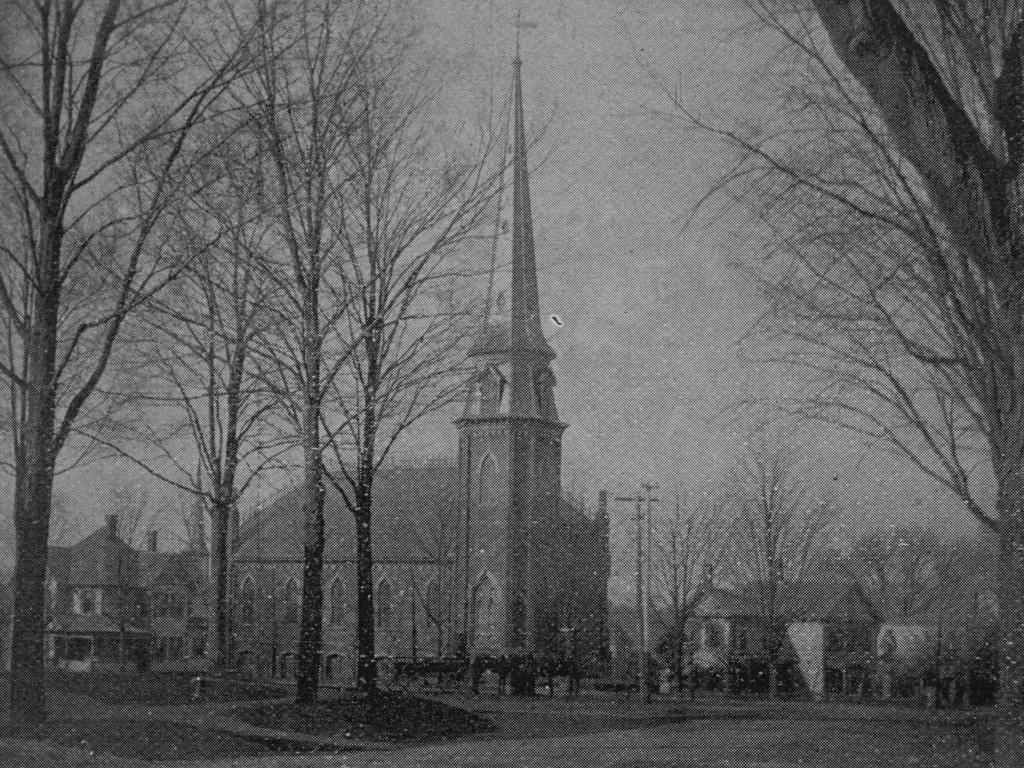 The church in 2018: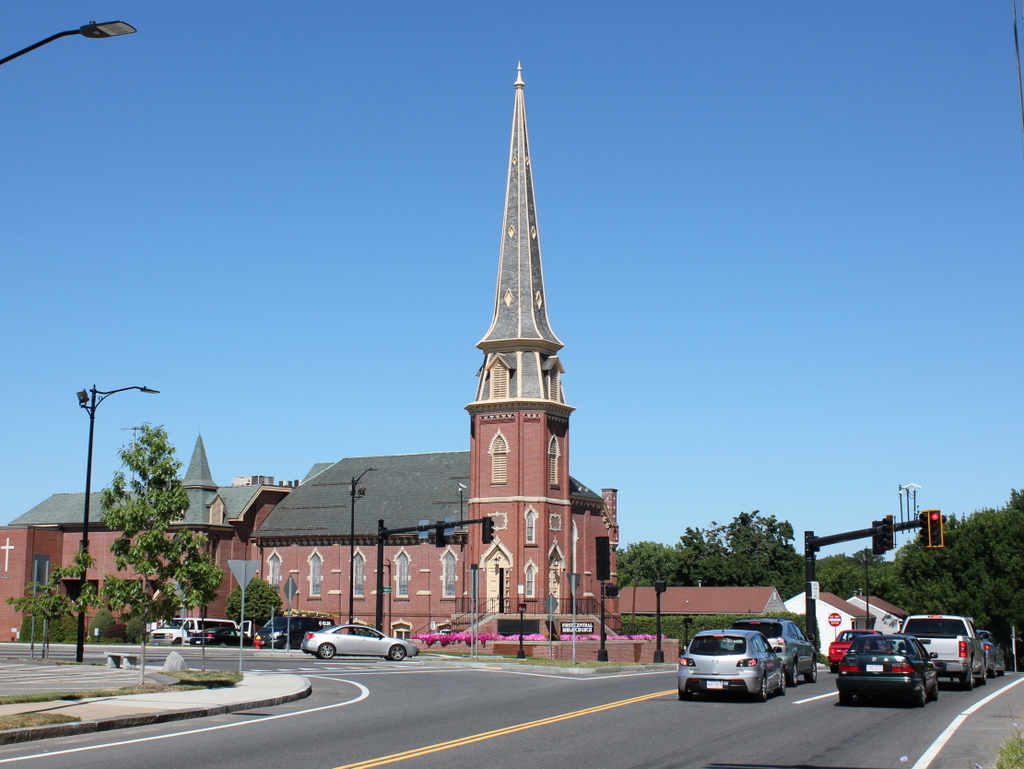 The first Baptist organization in Chicopee was established in 1828, back when this area was still part of Springfield. The congregation constructed its first church building in 1832, and it was located just a block away from here at the corner of Maple and Belcher Streets. Chicopee was incorporated as a separate town, and the church became the First Baptist Church of Chicopee. Two years later, the building was moved down the hill to Market Street and enlarged, and the congregation worshiped there for the next 28 years.
In 1878, the First Baptist Church moved back up the hill, constructing this brick High Victorian Gothic-style church building on Broadway. The pastor at the time was Rufus King Bellamy, who had served in this capacity since 1848. He would continue as pastor until 1882, but he would probably be remembered best as the father of novelist and journalist Edward Bellamy, who was one of the most successful American authors of the late 19th century.
Following Reverend Bellamy's retirement, none of the next few pastors here at First Baptist came close to matching his longevity. By the time the first photo was taken a decade later, the church had seen three new pastors, and it would have two more by the turn of the 20th century. However, this kind of pastoral turnover was not uncommon for churches of the period, and Bellamy's 34 years in the pulpit was unusually long, even compared with other churches in Chicopee.
In 1931, the First Baptist Church merged with Central Baptist Church, which had been located in the center of Chicopee at the corner of School and Cabot Streets. Central Baptist sold that property, and the united congregation continued to worship here in this church on Broadway, becoming the First Central Baptist Church. Since then, the building has been expanded with an addition to the rear that was built in 1965, but otherwise the historic church is still standing with few alterations to its original exterior. It remains an active church, although it has been renamed again, and it is now the First Central Bible Church.