A fountain in Forest Park, around 1905. Image courtesy of the Library of Congress, Detroit Publishing Company Collection.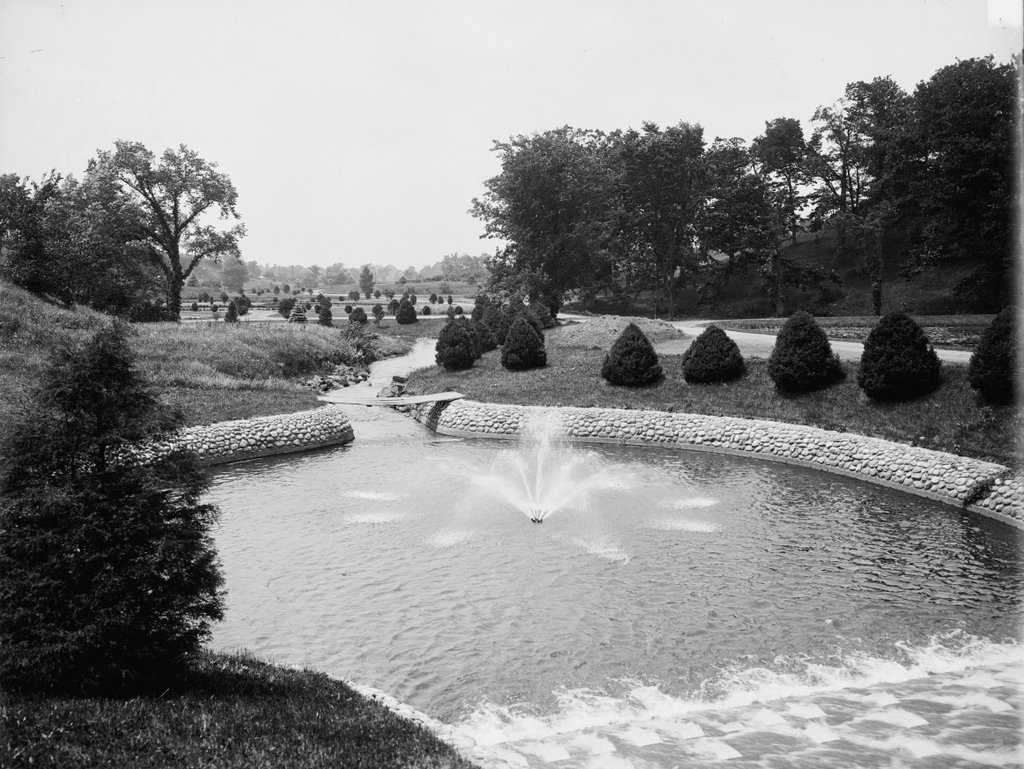 The scene in 2018: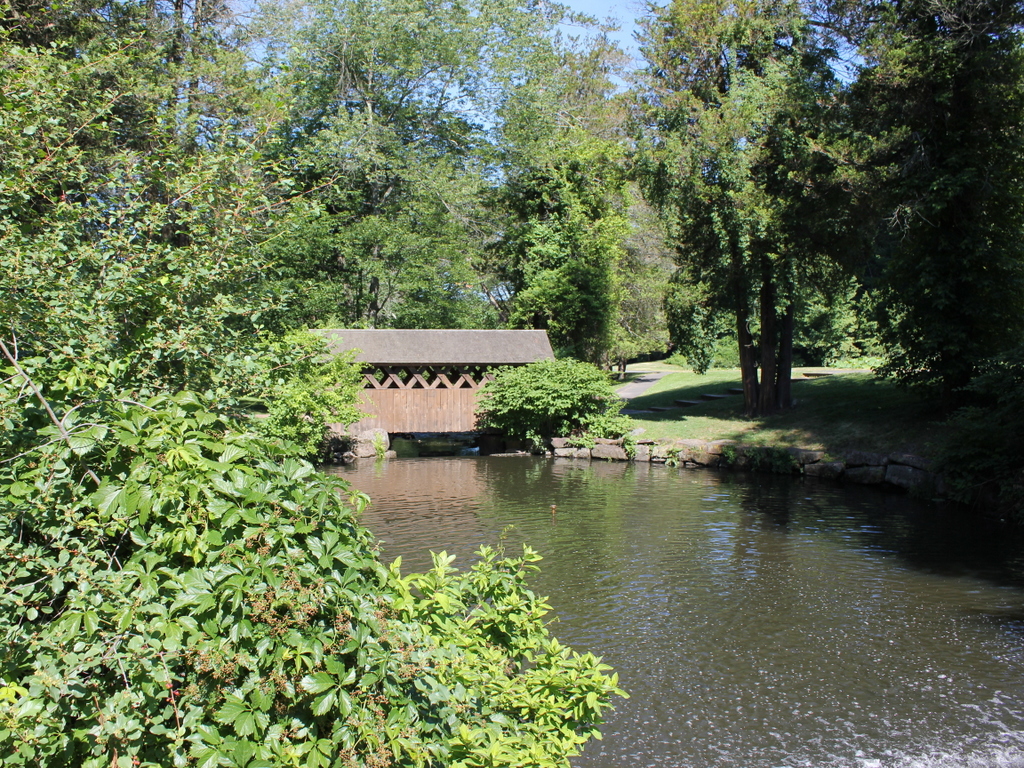 Forest Park was established in 1884, when Orrick H. Greenleaf donated around 65 acres of land on the south side of Sumner Avenue. Other benefactors soon gave adjoining parcels to the city, but the single largest gift came in 1890, when ice skate manufacturer Everett H. Barney gave nearly 175 acres of what is now the western end of Forest Park. This gift included his home, Pecousic Villa, and its well-landscaped grounds, which featured aquatic gardens, ponds, and the meandering Pecousic Brook. Barney's only stipulation was that he and his wife would be allowed to live in the house for the rest of their lives, with the city taking possession of it after their deaths.
The first photo shows a view of this section of the park, facing west from the top of a dam on the Pecousic Brook. At the foot of the dam is a small pool lined with stones, with a fountain in the center. Beyond the pool, the brook flows under a simple plank bridge, before rounding a curve to skirt past the aquatic gardens, which are visible in the upper left center of the photo. To the right is a steep hill leading up to a broad plateau, and there is a similar one just out of view on the left, forming a narrow valley for the brook to flow through.
Today, nearly 115 years since the first photo was taken, Forest Park has seen some major changes, but it remains the largest park in the city, and one of its most popular recreation areas. Further upstream of here, there are several more dams and ponds that have been constructed since the early 20th century, but the course of the brook remains largely the same in this scene. The dam is still here, as is the pool, although the perimeter now consists of large rocks, as opposed to the small, round stones of the first photo. However, perhaps the most noticeable change to this scene is the covered pedestrian bridge in the center of the 2018 photo, on the same spot where the plank bridge had once crossed the brook.