The library at Ventfort Hall in Lenox, probably around the 1890s. Image courtesy of the Lenox Library Association.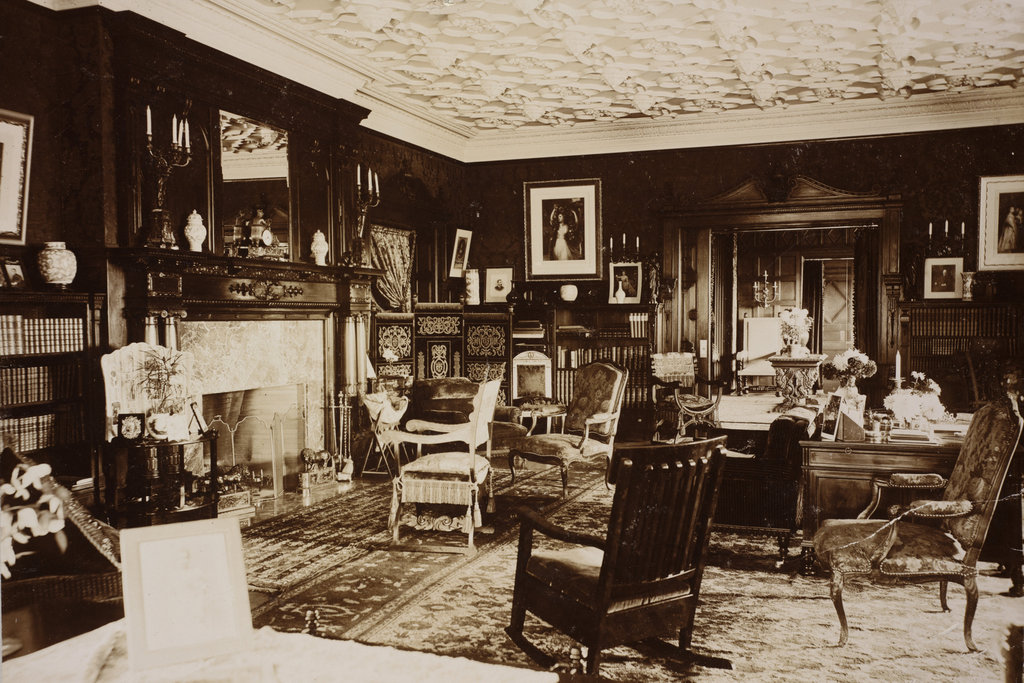 The scene in 2018: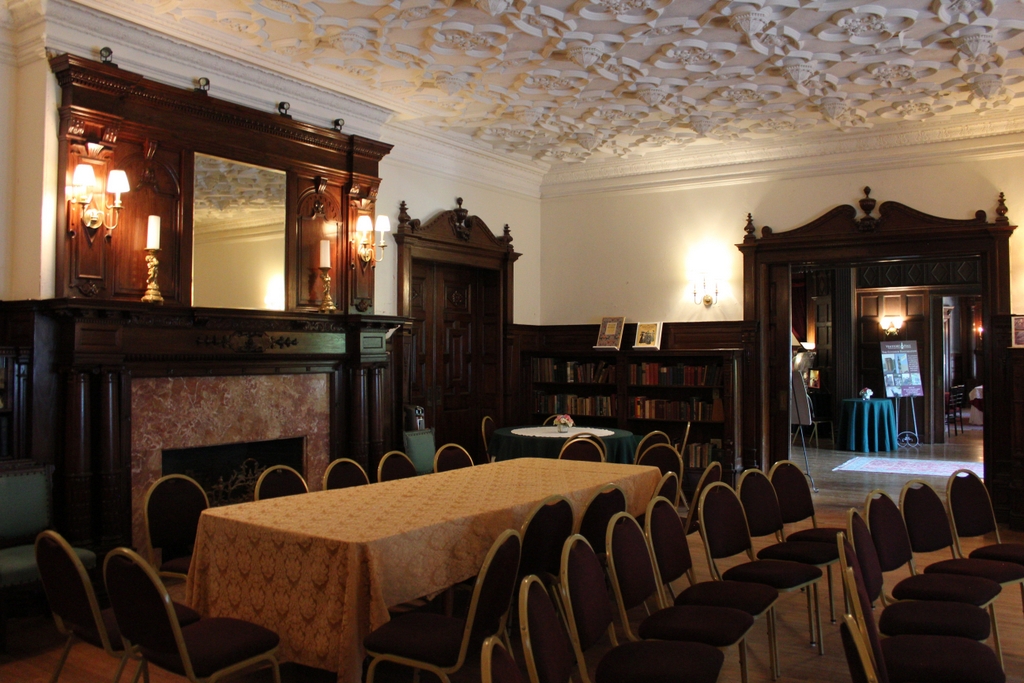 As discussed in more detail in a previous post, Ventfort Hall was completed in 1893 as the summer home of George and Sarah Morgan. The house was subsequently owned by the Bonsal family from 1925 until 1945, and during the second half of the 20th century it was used for a variety of purposes, including as dormitory, hotel, ballet school, and religious organization. It was nearly demolished in the early 1990s, but it was instead preserved and restored, and it is now a museum.
These two photos show the library, which is located on the first floor in the northwest corner of the building. The first photo as probably taken soon after the house was completed, and the room's appearance highlights the Victorian fashion of having eclectic, cluttered interior spaces. This included a mix of mismatched chairs, along with walls that were nearly hidden by bookcases, paintings, photographs, and knickknacks.
Today, the library has been restored, and it is easily recognizable from its appearance in the first photo. However, unlike most of the other rooms in Ventfort Hall, it is not furnished with period antiques. Instead, as the 2018 photo shows, it is filled with modern tables and chairs, and its modern-day uses now include serving as a gathering space for guided tours of the Ventfort Hall Mansion and Gilded Age Museum.