The house at 130 School Street, at the corner of Mulberry Street in Springfield, around 1938-1939. Image courtesy of the Springfield Preservation Trust.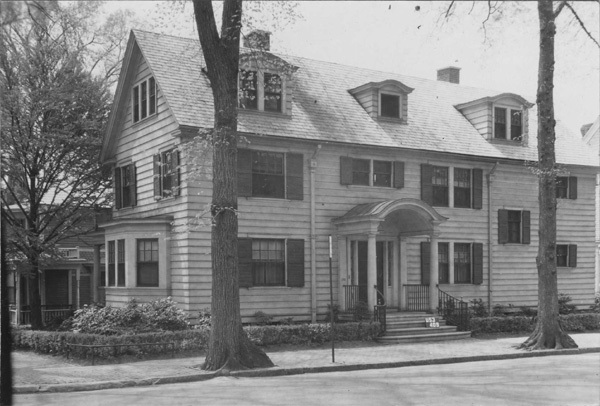 The house in 2018: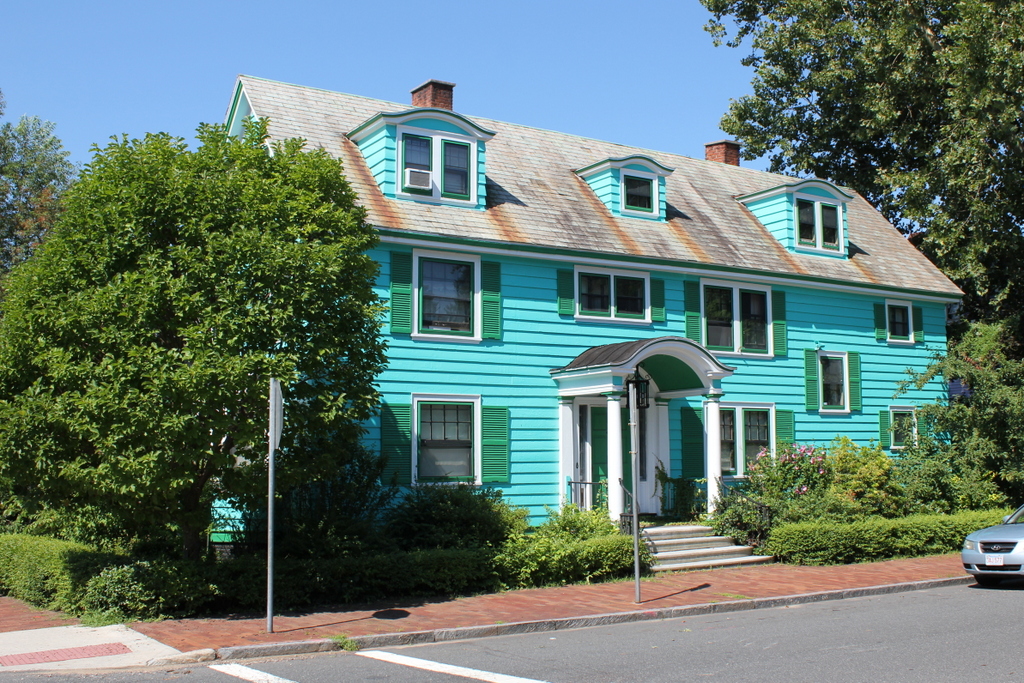 This lot, at the corner of Mulberry and School Streets, was originally numbered as 60 Mulberry Street, and it was the site of a house since at least the mid-19th century. However, the property was subsequently re-numbered as 130 School Street around 1918, and the house itself does not appear to be the same one that originally stood here. Based on its architecture, it looks like it was probably built sometime in the early 20th century, although it is possible that the old house underwent a major renovation instead of complete demolition and reconstruction.
In any case, by about 1917 this house was being rented by James Gordon Gilkey, pastor of the nearby South Congregational Church. Reverend Gilkey was about 28 years old at the time, and he had just begun what would become a long pastorate at the church, after several years as a teacher and chaplain at Amherst College. The 1920 census shows him living here with his wife Calma, their two young children, and a servant, and the family would remain here until around 1928, when they moved up the street to a house at 127 Mulberry Street.
By 1929, the house was owned by Carrie J. Emory, who was in her late 60s at the time. She was unmarried, and during the 1930 census she lived here alone except for a cook. She was still here when the first photo was taken in the late 1930s, and she continued to live in this house until her death in 1942, at the age of 79. Her funeral was held here at the house, and, as she was a member of South Congregational Church, it was officiated by Reverend Gilkey.
Today, some 80 years after the first photo was taken, the exterior of this house has remained remarkably unchanged, and the only significant differences between these photos are the trees. The house is one of a number of well-preserved homes along Mulberry Street, and it is now part of the city's Ridgewood Local Historic District.