The house at the corner of Main and Pleasant Streets (present-day Maple and Elks Streets) in Hartford, around 1900. Image from The Old and the New.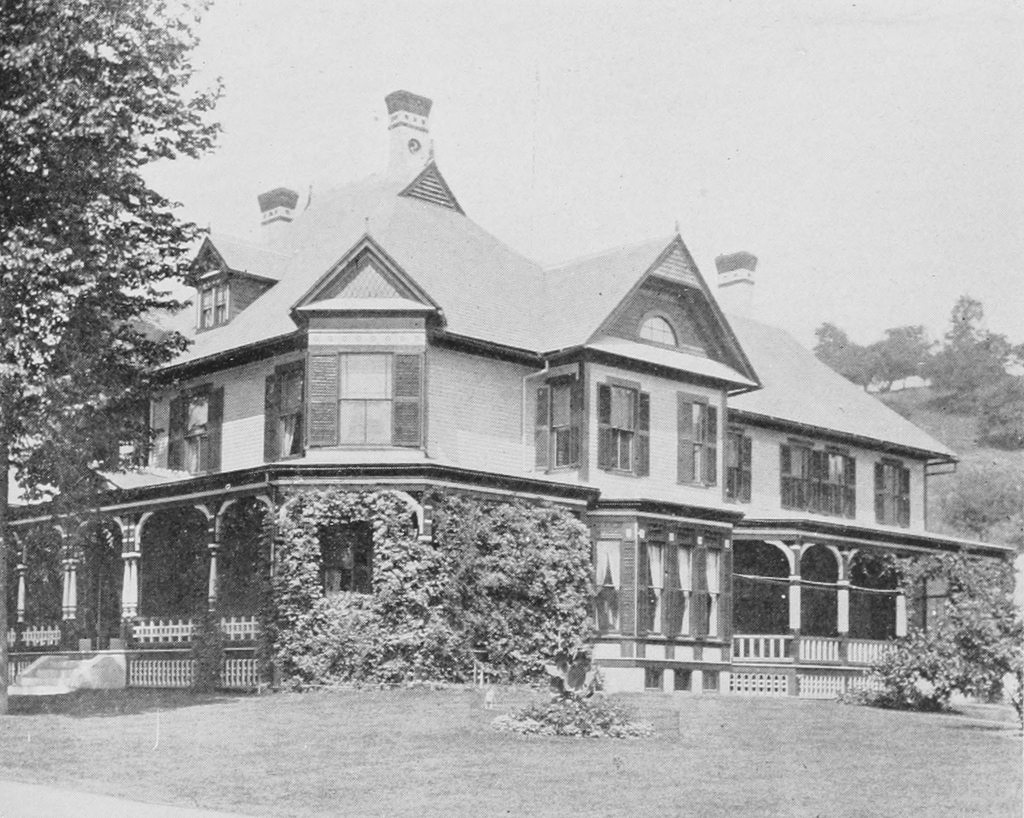 The house in 2018: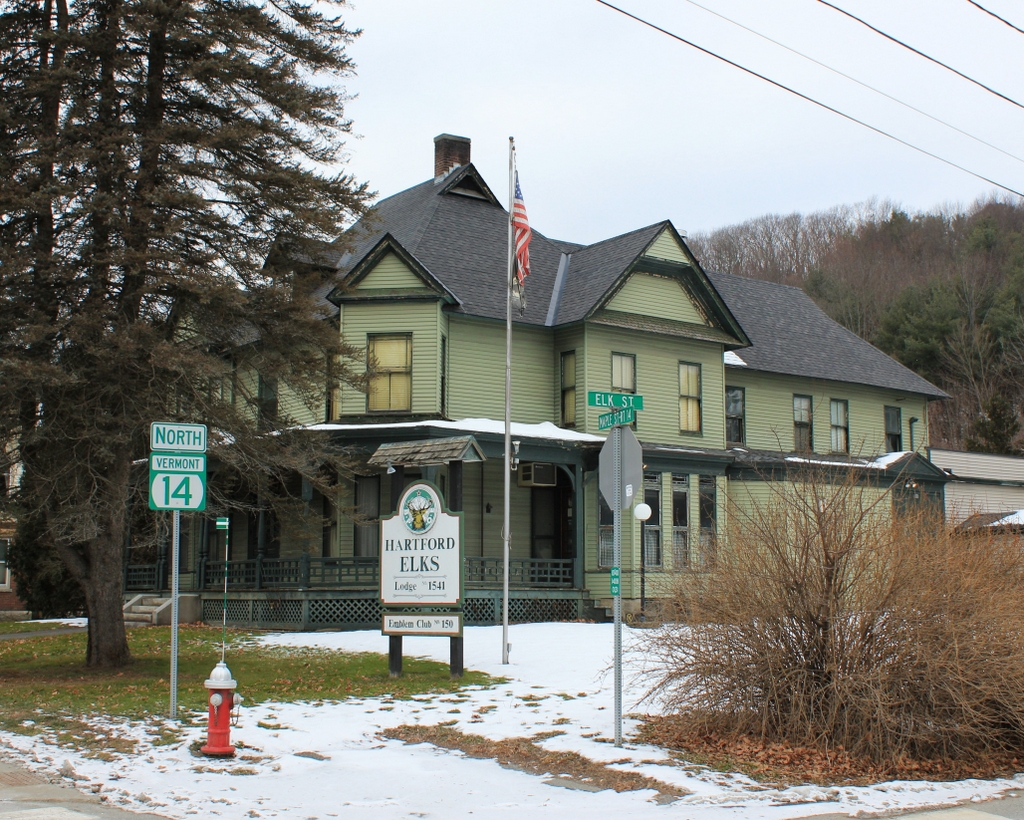 This Queen Anne-style house was built in 1884 as the home of Horace Pease, a member of one of the most prominent families in Hartford during the late 19th century. His father, Luther Pease, had owned the original Pease Hotel here in the village for many years, and he was also a merchant who sold hardware, paints, tinware, stoves, and other such items out of his store nearby.
Horace Pease was born in 1844, and over the years he was involved in a number of different business in the area. He was a partner in the manufacturing firm of French, Watson & Co., which produced farming tools such as pitchforks, rakes, shovels, and spades, and he was also the president of the Ottauquechee Woolen Company. In addition, he served variously as town treasurer, town auditor, and a justice of the peace, and he was the secretary and treasurer of the Hartford Water Works, with his wife Seraph serving as president.
Horace and Seraph Pease were married in 1877, and in 1884 they moved into this newly-built house in the center of Hartford. This lot had been the site of an earlier house that was built here in 1801, but when Horace purchased the property he relocated it to Summer Street and constructed his own house here. He and Seraph subsequently lived here for the rest of their lives, until her death in 1929 and his death three years later.
With no surviving children, Horace's nephew Charles W. Pease inherited the property, and the house remained in the family for a few more years until it was sold in 1938. Then, in 1945 the house was sold to the Hartford Elks Club, and it was used as the club's lodge for the rest of the 20th century. During this time, it underwent a significant expansion with an addition to the rear of the building, as shown on the far right side of the second photo.
The Elks chapter has since disbanded, but their sign was still standing when the photo was taken in December 2018. Aside from the addition, the exterior of the house has seen other changes over the years. Many of the original Victorian-era details are now gone, along with the shutters, and the house is now covered in siding. Overall, though, it is still an architecturally-significant feature in the center of Hartford, and in 2018 the 11,000-square-foot building was eyed as the new home of the Hartford Historical Society. However, the organization was unable to raise the necessary funds, and the property has since been sold to a church for use as a community center.