The house at 1683 Maple Street in Hartford, around 1900. Image from The Old and the New.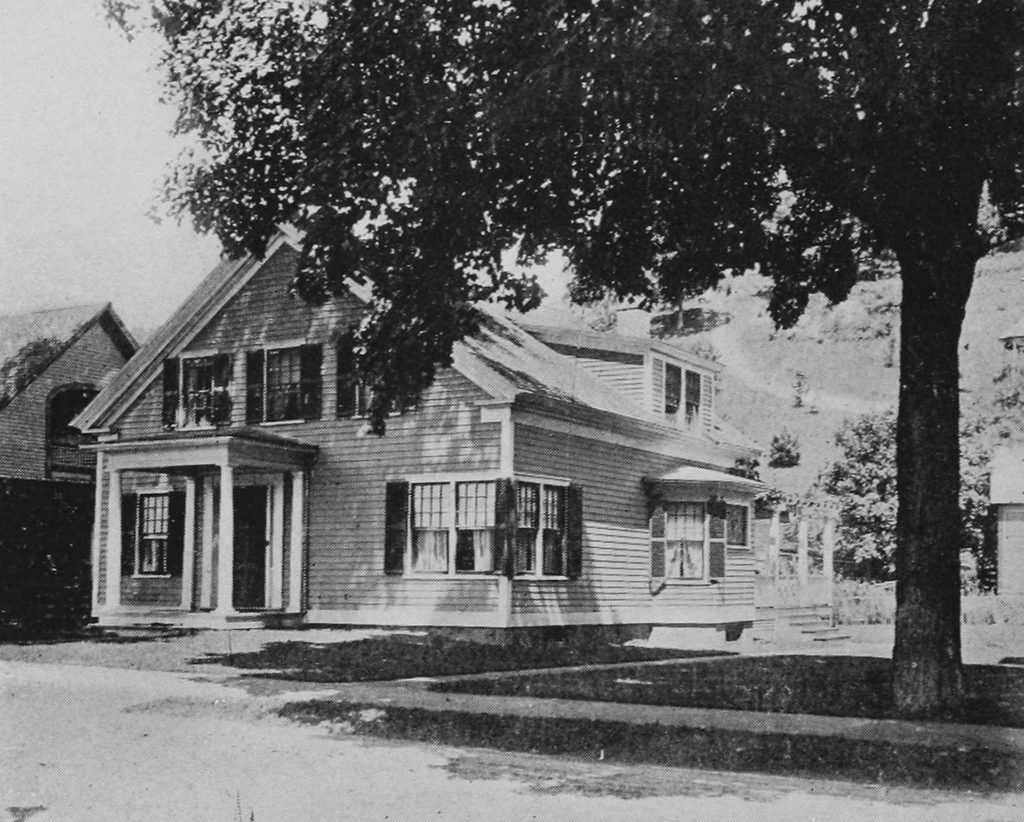 The house in 2018: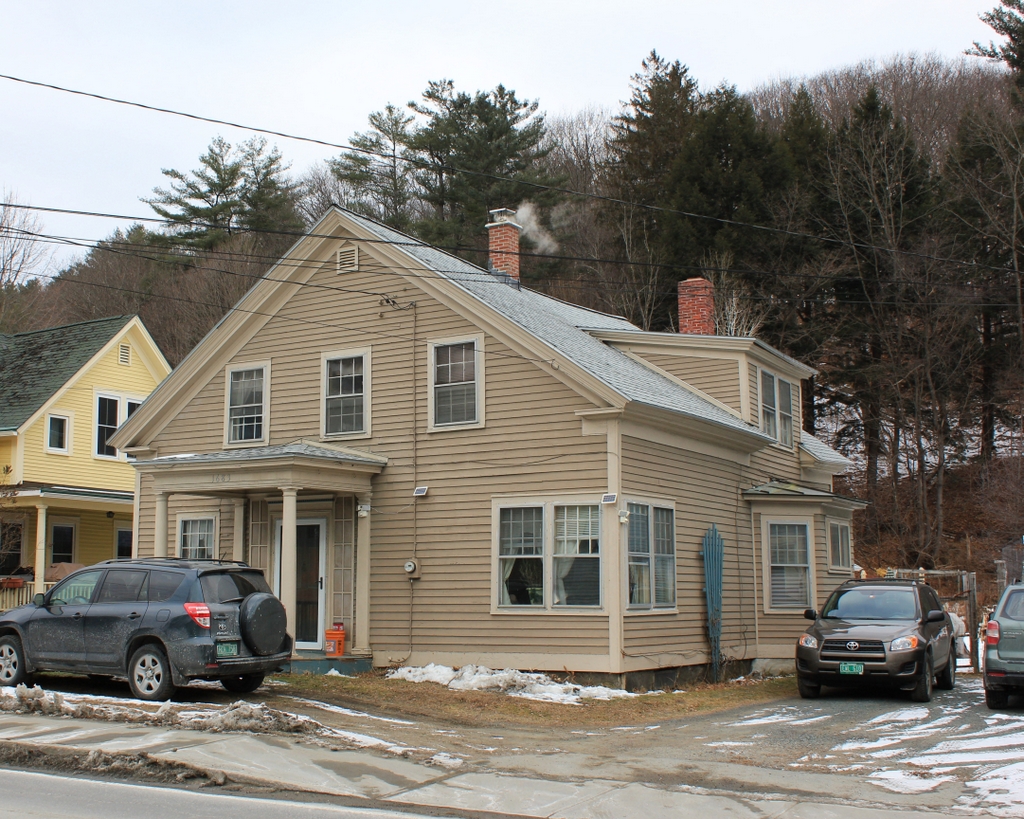 This Greek Revival-style cottage was built around 1859, and its earliest recorded owner was George Brockway, a chair manufacturer who was listed here as the owner in the 1869 county atlas. It does not indicate whether he personally lived here or just owned the property, but it seems likely that this was his home, and the 1870 census shows him living in Hartford with his four young children, who ranged in age from three months to four years old. He ultimately sold the property for $1,400 to John H. French in 1871, and he died two years later at the age of 43.
In 1884, the house was purchased by Almira L. Newton, who lived here for many years along with several other family members, including her sister Caroline and her brother Louis. None of the three siblings evidently ever married, although Almira raised her adopted son Bradleigh here. All three of the Newtons were living at the house during the 1900 and 1910 censuses, but Louis appears to have moved elsewhere in town by 1920, and in 1921 he relocated to Burlington.
Louis S. Newton was a noted local architect. Here in Hartford, he is perhaps best remembered for his 1903 remodeling of the historic Second Congregational Church, and he also did some work here on his sister's house, adding Colonial Revival-style details around 1900. Elsewhere, his other works consisted of a variety of houses and commercial buildings, including both renovations and new construction. He designed the Occom Ridge houses at nearby Dartmouth College at the turn of the 20th century, and in 1914 he restored the Old Constitution House in Windsor, which is regarded as the birthplace of Vermont.
The house remained in the Newton family until at least the early 1940s, and it has since changed ownership many times over the years. However, its appearance has remained remarkably unchanged throughout this time, with few exterior changes more than a century after the first photo was taken. Today, the house is part of the Hartford Village Historic District, which was added to the National Register of Historic Places in 1998.