The Longfellow House on Brattle Street in Cambridge, around 1890-1899. Image courtesy of the Library of Congress, Detroit Publishing Company Collection.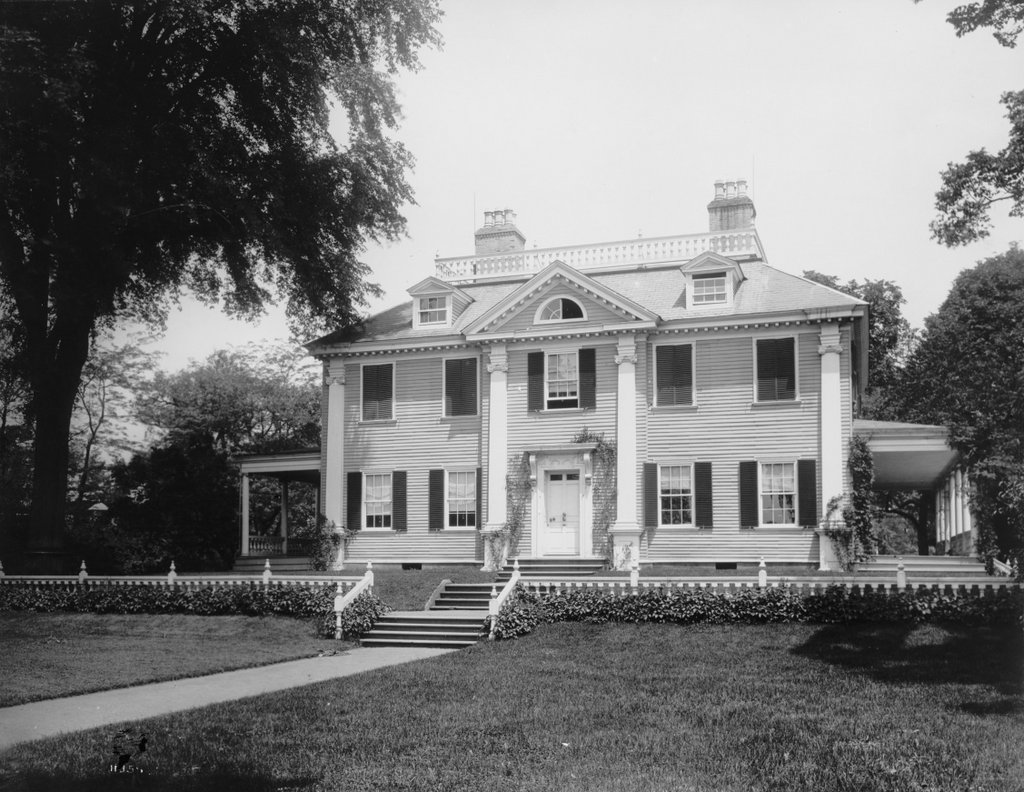 The house in 2019: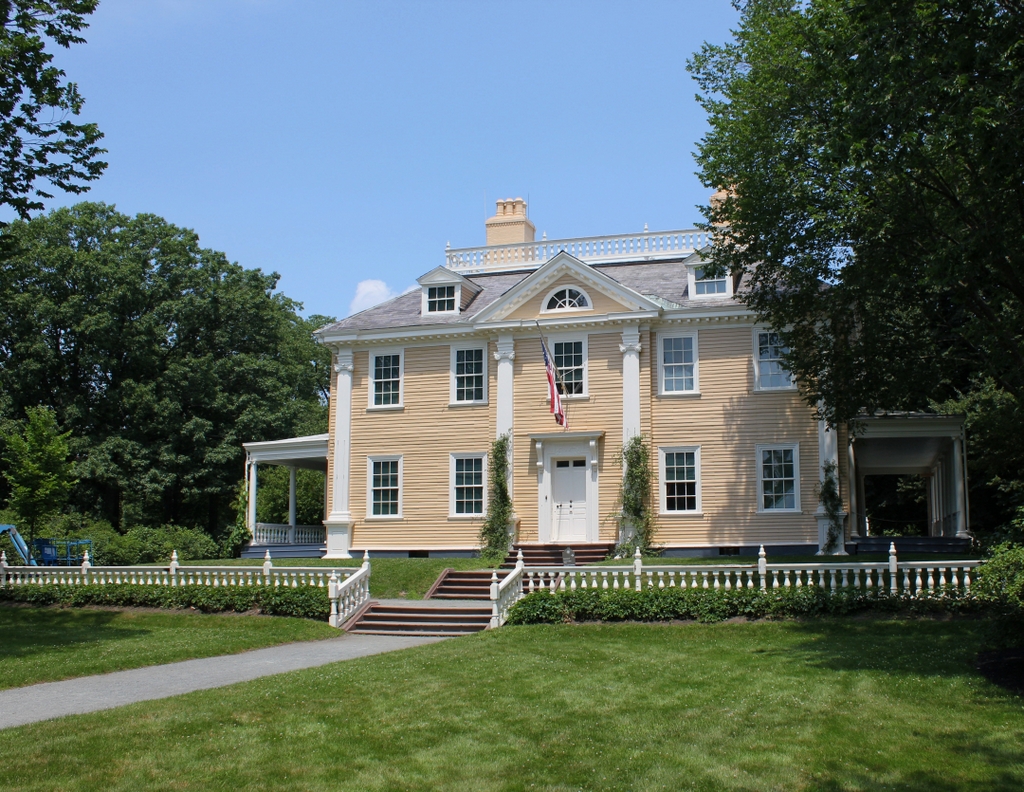 As discussed in more detail in the previous post, this house was built in 1759 as the home of John Vassall, a 21-year-old sugar plantation heir. He lived here until 1774 when, as a loyalist, he and his family moved to the safety of British-occupied Boston shortly before the start of the American Revolution.
The Vassalls ultimately never returned here, and starting in the summer of 1775 their house was occupied by George Washington, who used it as his residence and headquarters during the siege of Boston. Washington remained here for nearly nine months, until after the British evacuated Boston in March 1776, and he departed on April in order to move the Continental Army to New York.
This house went through several different owners in the late 18th century before being purchased by Andrew Craigie around 1792. Craigie had been the first apothecary general of the Continental Army during the war, and he lived here until his death in 1819. His widow Elizabeth continued to live here until she died in 1841, and during this time she took on boarders, including a young Henry Wadsworth Longfellow, who moved into the house in 1837.
The famous poet ultimately became the owner of the house when, in 1843, he married Fanny Appleton and her father Nathan purchased it and gave it to them as a wedding gift. Longfellow went on to write nearly all of his major works here in this house, and he also frequently entertained distinguished visitors here, among them Charles Sumner, Ralph Waldo Emerson, Nathaniel Hawthorne, Charles Dickens, and Oscar Wilde. His wife Fanny died here in 1861 from burns that she suffered after her dress caught fire, but Longfellow continued to live here for the rest of his life, until his death in 1882 at the age of 75.
By the time the first photo was taken around the 1890s, his daughter Alice was still living here. She was a philanthropist and also an advocate of historic preservation, and during her ownership she maintained the house in its historic condition, on both the interior and exterior. The 1900 census, which was probably recorded soon after the photo was taken, shows here living here alone, with the exception of three servants.
Alice lived here until her death in 1928, and for much of the 20th century the house was preserved by the Longfellow House Trust. This organization ultimately donated the property to the National Park Service, and it became the Longfellow National Historic Site. It has since been renamed the Longfellow House–Washington's Headquarters National Historic Site, and it is still open to visitors for guided tours. As these two photos show, the house has seen hardly any exterior change from this angle since the first photo was taken more than 120 years ago.