The Albany Academy, viewed from the east side near the corner of Eagle and Elk Streets in Albany, around 1908. Image courtesy of the Library of Congress, Detroit Publishing Company Collection.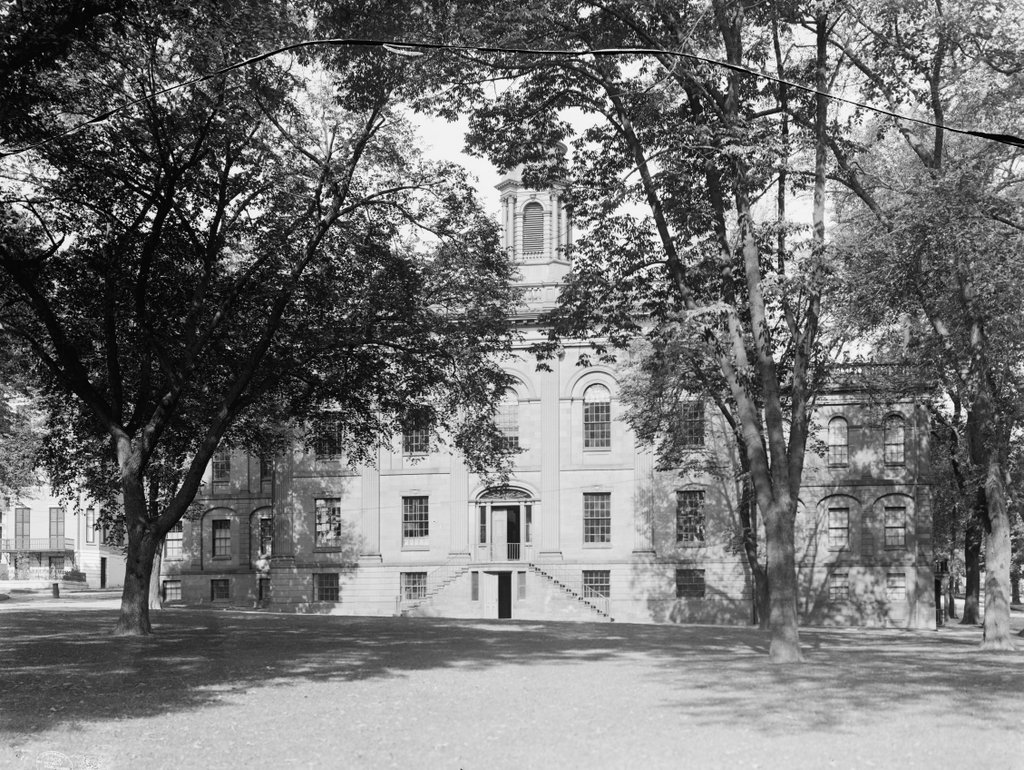 The building in 2019: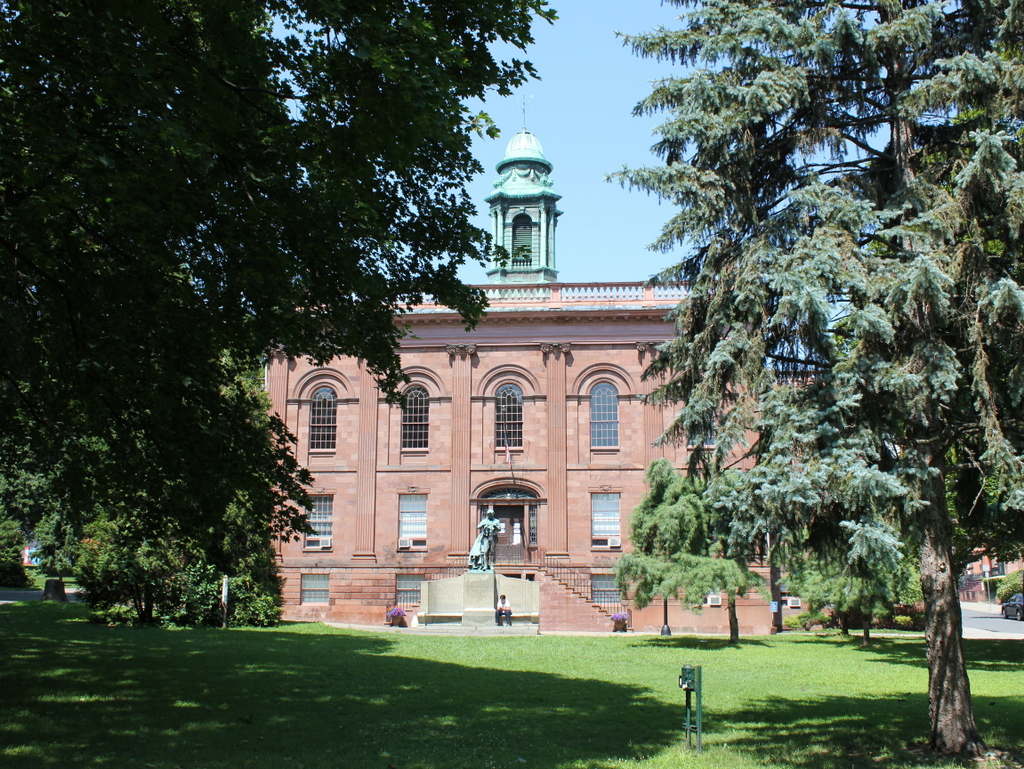 As explained in the previous post, The Albany Academy was established in 1813. Four years later, the school moved into this building near the corner of Elk and Eagle Streets, just to the northeast of the present-day state capitol. The Federal-style building was designed by noted Albany architect Philip Hooker, and it stands as one of the city's most architecturally-significant historic buildings.
The building was used by The Albany Academy for more than a century, and during this time it had many notable students, including future nine congressmen, a Supreme Court justice, and other important historical figures such as author Herman Melville. However, the building is probably best known for its association with Joseph Henry, who attended the school in its early years before returning as a science teacher in 1826. It was here that he performed important experiments on electromagnetism, including the discovery of electrical inductance. This would enable subsequent technological advances such as Samuel Morse's telegraph, and today the SI unit for inductance is named the henry in his honor.
The school was still located here when the first photo was taken around 1908, but within a few decades it had outgrown its original building, and in 1931 The Albany Academy relocated to a new campus further from downtown Albany. This building was then sold to the City School District of Albany, which remodeled the interior and converted it into offices.
Today, the building still serves as offices for the school district, and very little has changed here on the exterior since the first photo was taken, although it is now partially hidden by trees from this angle. Otherwise, the only real change in the present-day scene is the statue of Joseph Henry, which stands in the lower center of the photo, in front of the main entrance. It was installed here in 1927, and it was the work of John Flanagan, a prominent sculptor who is best known for designing the Washington quarter, which was first minted in 1932.