The Nathan Hale statue inside the Connecticut State Capitol in Hartford, around 1891. Image from Hartford Illustrated (1891).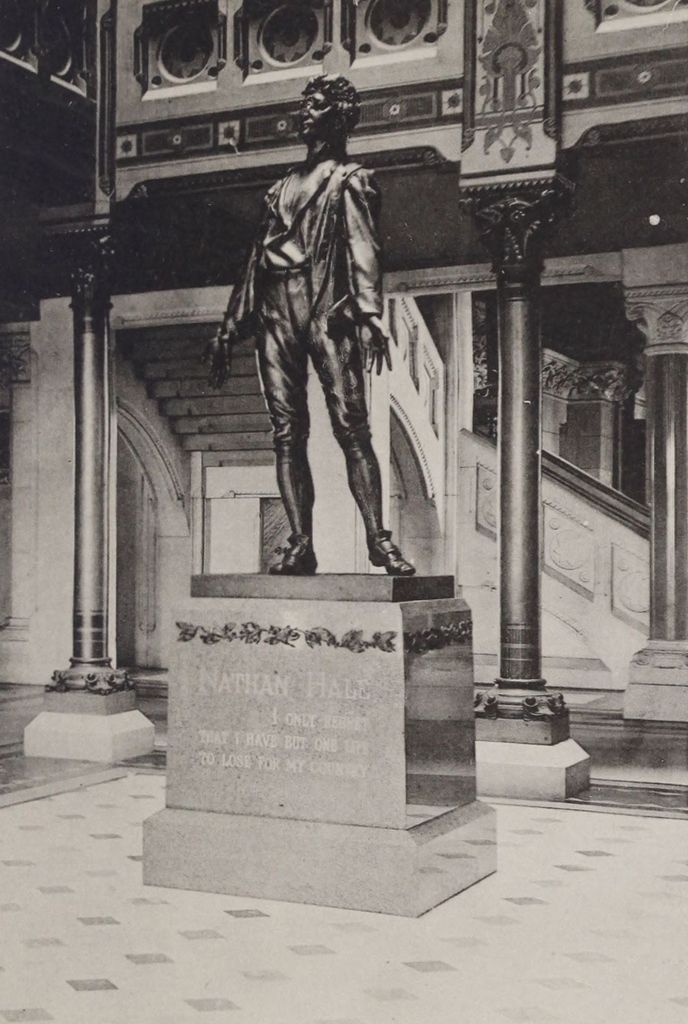 The statue in 2019: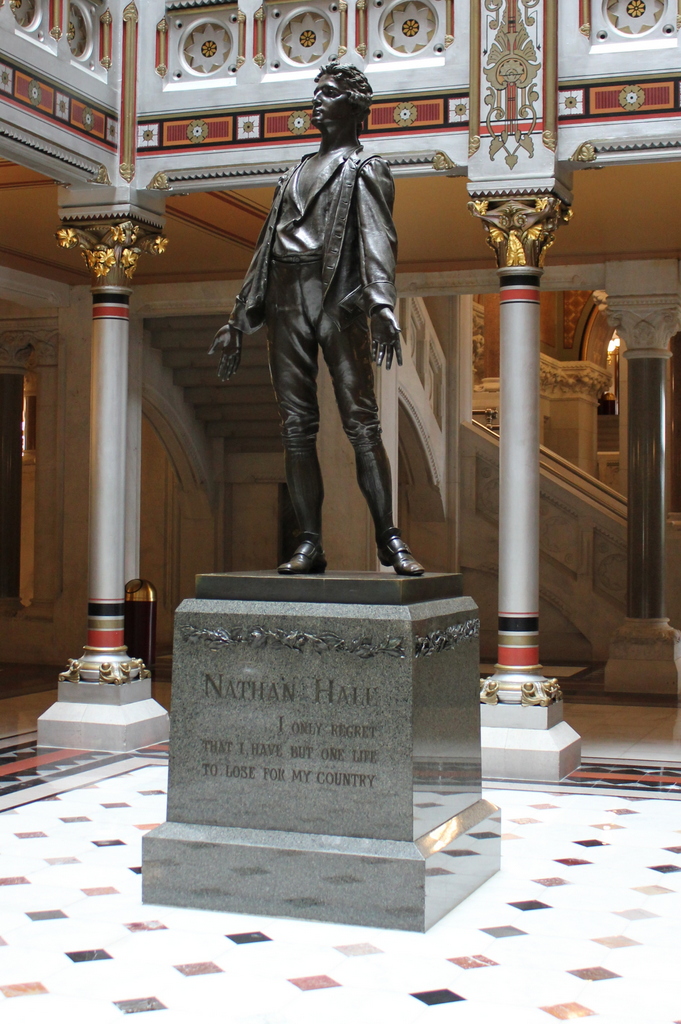 Perhaps the most celebrated Revolutionary War figure from Connecticut is Nathan Hale, the young schoolteacher-turned-soldier who was hanged as a spy in 1776. He is memorialized by several statues throughout the state, including here in the east wing of the state capitol building. This statue was designed in 1886 by sculptor Karl Gerhardt, and it is made of bronze atop a marble base, on which is inscribed Hale's famous, if possibly apocryphal last words: "I only regret that I have but one life to lose for my country."
The statue was formally unveiled here in the capitol on June 14, 1887, in a ceremony attended by dignitaries such as Governor Phineas C. Lounsbury and Mayor Morgan Bulkeley, who would later go on to become governor and U.S. senator. The dedication address was presented by Charles Dudley Warner, a writer whose most famous work was the novel The Gilded Age: A Tale of Today, which he had co-authored with fellow Hartford resident Mark Twain.
The first photo was taken about four years after the statue was installed here, and since then essentially nothing has changed in this scene. The statue is still here in the same spot, and the interior of the capitol itself has remained well-preserved, retaining its original ornate Victorian-era design.