The plaster model of The Genius of Connecticut, located inside the Connecticut State Capitol in Hartford, around 1891. Image from Hartford Illustrated (1891).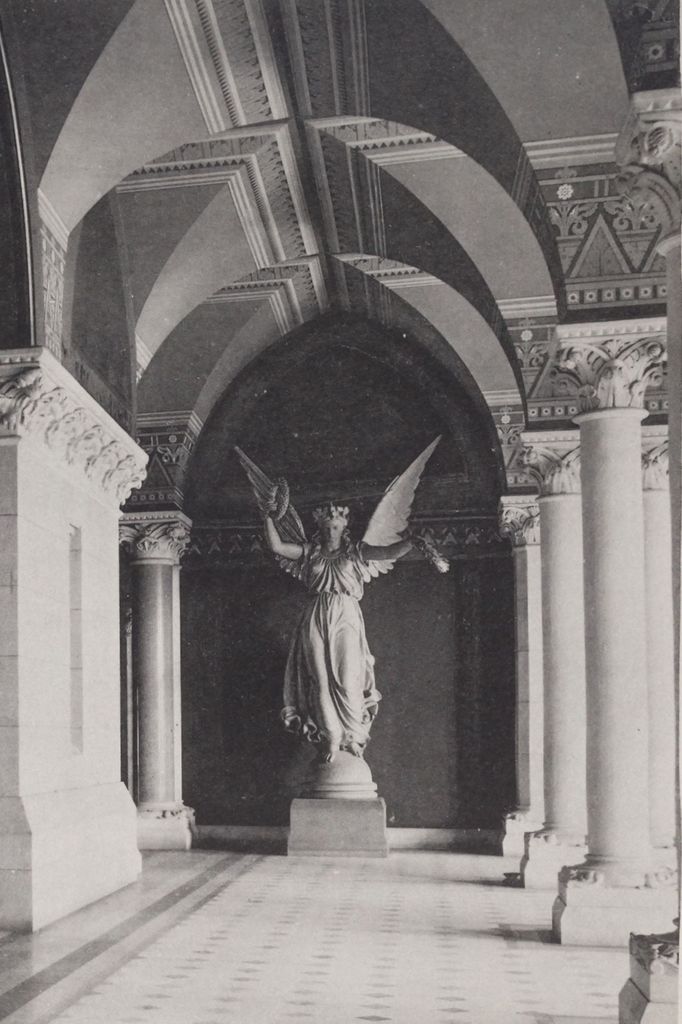 The scene in 2019: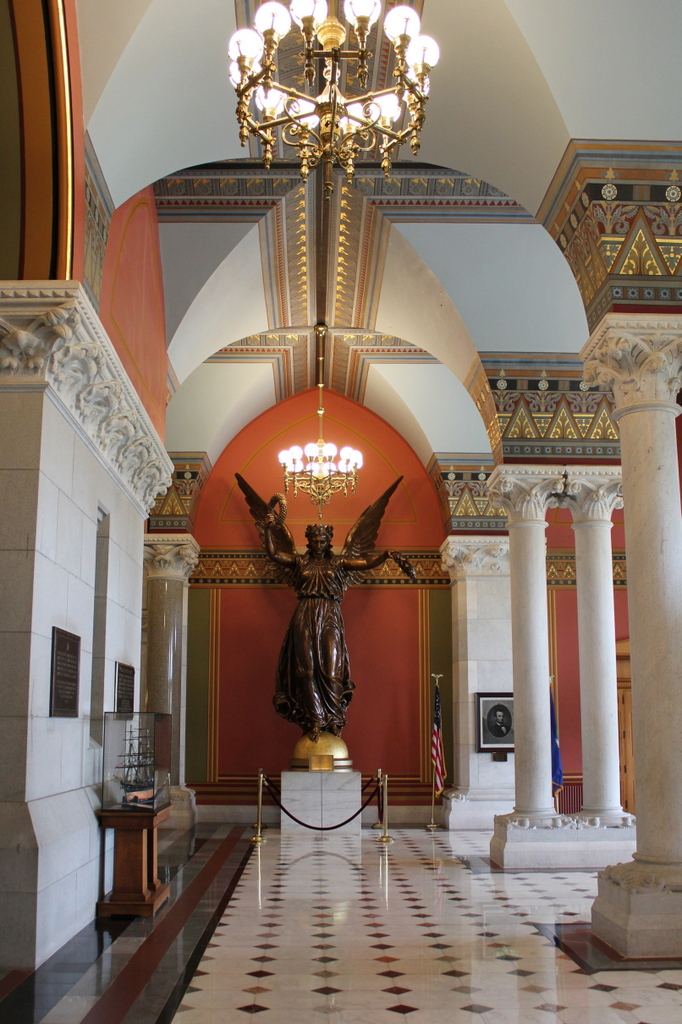 Connecticut's current state capitol building was completed in 1878, and it was originally topped by The Genius of Connecticut, which was designed by sculptor Randolph Rogers. This 18-foot-tall bronze statue stood atop the building's dome for many years, but the original plaster model was also retained, and it stood here on the main floor of the capitol, just inside the northern entrance. The first photo was taken around 1891, showing the plaster model along with some of the ornate Victorian-era decorations inside the building.
The statue on the dome was ultimately damaged during the 1938 hurricane and was taken down, and it was subsequently melted down for scrap metal during World War II. However, the plaster model has remained here inside the capitol, although in the 1980s it was painted bronze as part of a restoration effort. Then, in 2007, it was again used as a model, this time with the use of lasers to accurately measure every detail of the statue. Using this information, a replica statue was cast in bronze, with the goal of eventually placing it atop the dome.
Today, neatly 130 years after the first photo was taken, the plaster model still stands here in the entryway. Aside from the bronze paint to the statue and the addition of a few items inside the building, hardly anything has changed here in this scene, and the capitol remains in use as the seat of the state government. Just around the corner, out of view to the left, is the replica bronze statue, which as of right now stands at the base of the rotunda, awaiting the necessary funds to raise it to the top of the building.