The view looking south from the edge of the Catskill Escarpment in front of the Catskill Mountain House, around 1900-1910. Image courtesy of the Library of Congress, Detroit Publishing Company Collection.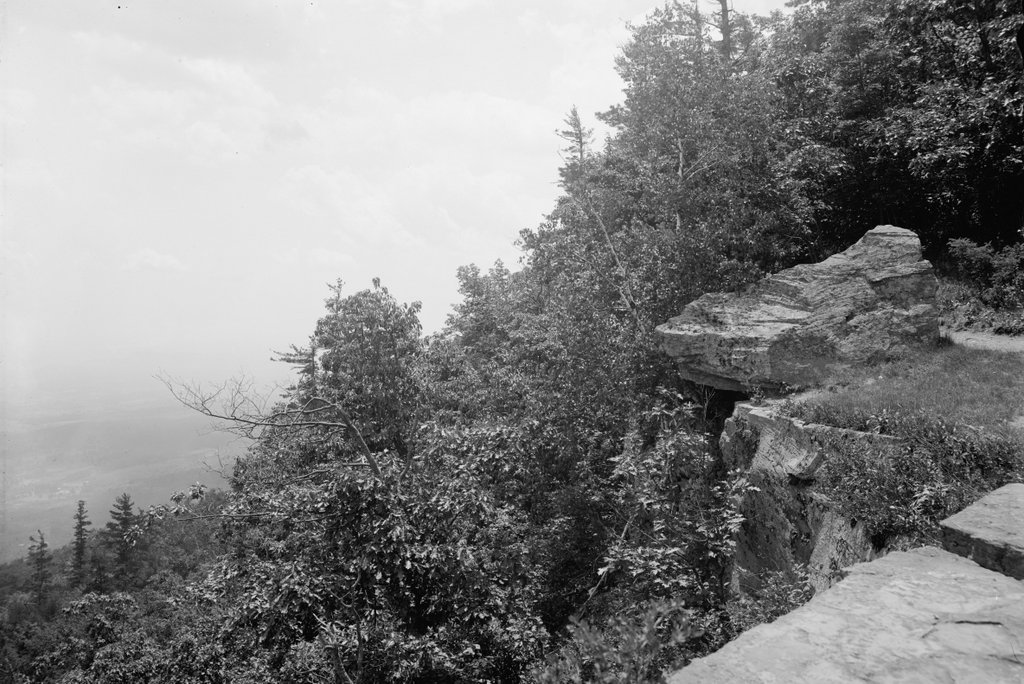 The scene in 2021: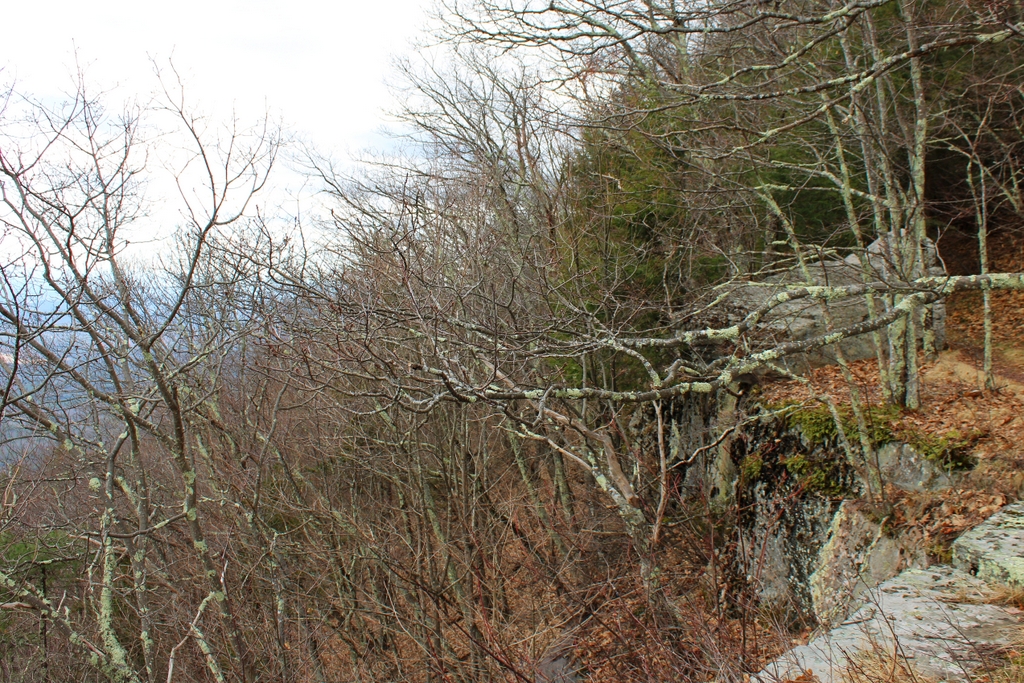 The Catskill Mountain House opened in 1824, on a ledge along the Catskill Escarpment overlooking the Hudson River Valley. This site soon became renowned for its scenery, and the hotel was a popular summer resort throughout the 19th and early 20th centuries. These two photos show the scene looking south from the hotel, along the edge of the escarpment. The elevation here is about 2,200 feet above sea level, but the terrain drops dramatically on the left side of the scene, to about 600 feet at the base of the cliff a mile from here.
The grounds of the Mountain House were crossed by a network of trails that led to scenic overlooks, unusual rock formations, and other natural features. Many of these trails are marked on an 1884 map of the area, including one that passed directly along the edge of the cliff in this scene, as shown on the far right side of the first photo. The map shows a point of interest that is labeled only as "Rock," which is presumably the overhanging rock. Beyond here, the trail continued along the edge of the cliff for another quarter mile or so, before ending at a location labeled as "Lovers' Retreat."
The Catskill Mountain House ultimately closed in 1942, and was deliberately burned in 1963 after the state took control of the property. The site of the hotel is now open space, but not much has changed in the surrounding area. Here in this scene, the present-day views are limited from this angle because of the increased tree growth, but otherwise this scene is still easily recognizable, including the overhanging rock on the right. As for the trail to Lovers' Retreat, there is still a vaguely-defined path beyond the rock, although it seems unlikely to have been used by any lovers in many decades, as it quickly fades away in the woods along the edge of the cliff.