The Irving House at the corner of Main Street and Curtis Avenue in Dalton, around 1910-1920. Image courtesy of the Library of Congress, Detroit Publishing Company Collection.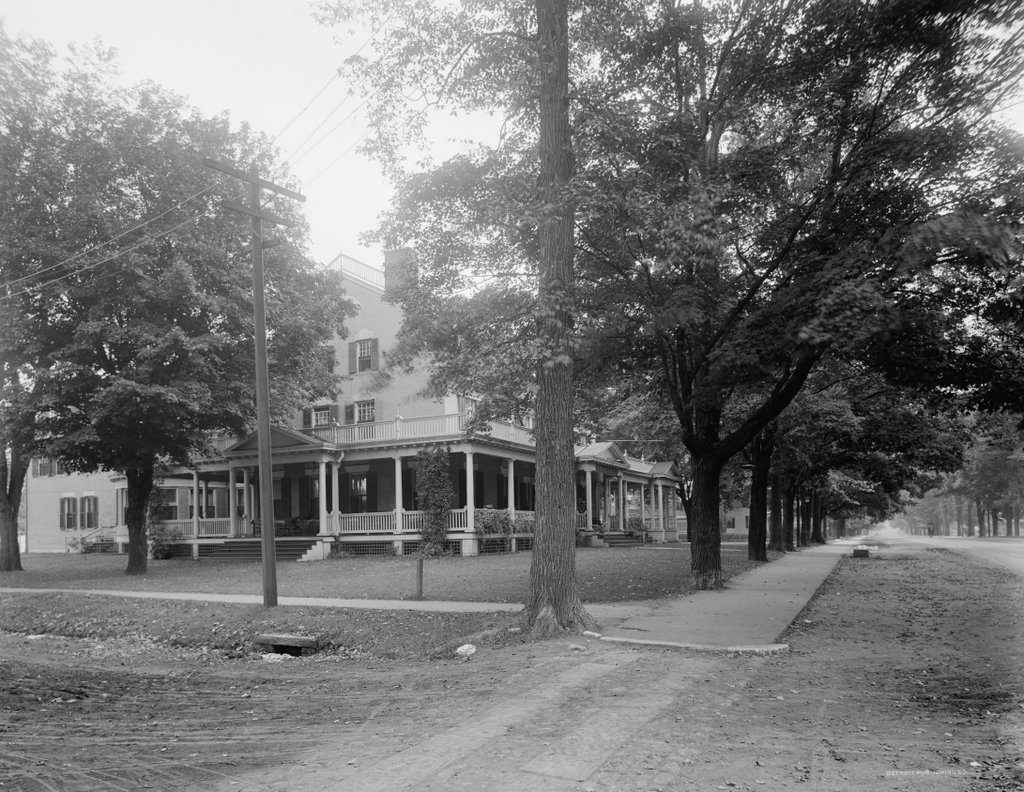 The scene in 2016: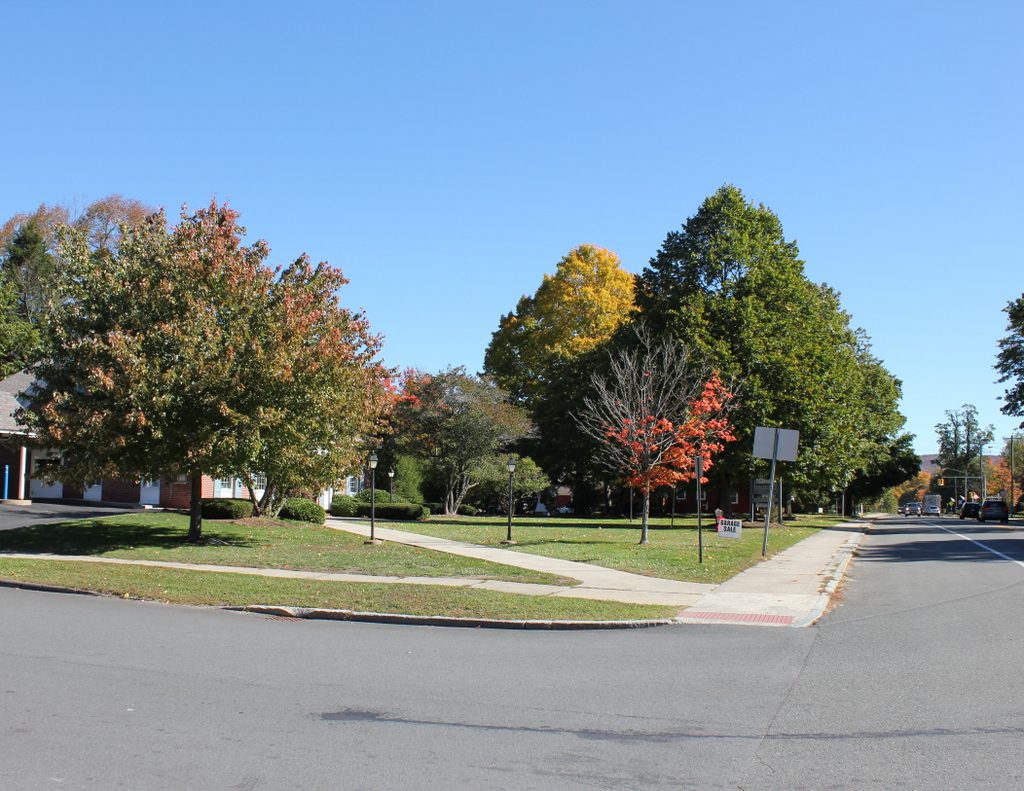 The small town of Dalton, located just east of Pittsfield in the Berkshires, has long been a major papermaking center. Dalton's largest employer is Crane & Co., a paper company that has been based here for over two centuries. Crane supplies the US government with the paper used to print the nation's currency, and has done so since the 1870s, when Winthrop M. Crane, the son of the company's founder, first obtained the contract.
Papermaking was not Winthrop Crane's only business venture, though. In 1888, he and his brother Zenas opened a hotel here, named the Irving House. It was located in the center of town, just a short walk from the paper mill, and like many hotels of the era it housed temporary guests as well as long-term residents. The 1880s was a good time to build a hotel here. Not only was the Berkshires a popular summer destination, but also the growth of Crane & Co. had resulted in a dramatic increase in Dalton's population. This, in turn, meant more visitors and residents to stay in their hotel.
The original Irving House burned down in 1894, but the Cranes apparently rebuilt quickly, because the hotel in the first photo was standing here by the end of the 19th century. By this point, Winthrop Crane had become a prominent figure in state politics. He served as lieutenant governor from 1897 to 1900, and then served three one-year terms as governor from 1900 to 1903 before finishing his political career as a US Senator from 1904 to 1913.
Zenas Crane died in 1917, and Winthrop in 1920, but the Irving House remained in operation for many more years. By the early 1950s, it was purchased by Crane & Co., who renamed it the Crane Inn. It was marketed as an "early American inn," and it was in business until the mid-1960s. However, it was demolished in 1966, and a bank was subsequently built on the site.