The U.S. Post Office and Courthouse at the corner of East Main and Caldwell Streets in Rock Hill, on March 6, 1933. Image courtesy of the National Archives.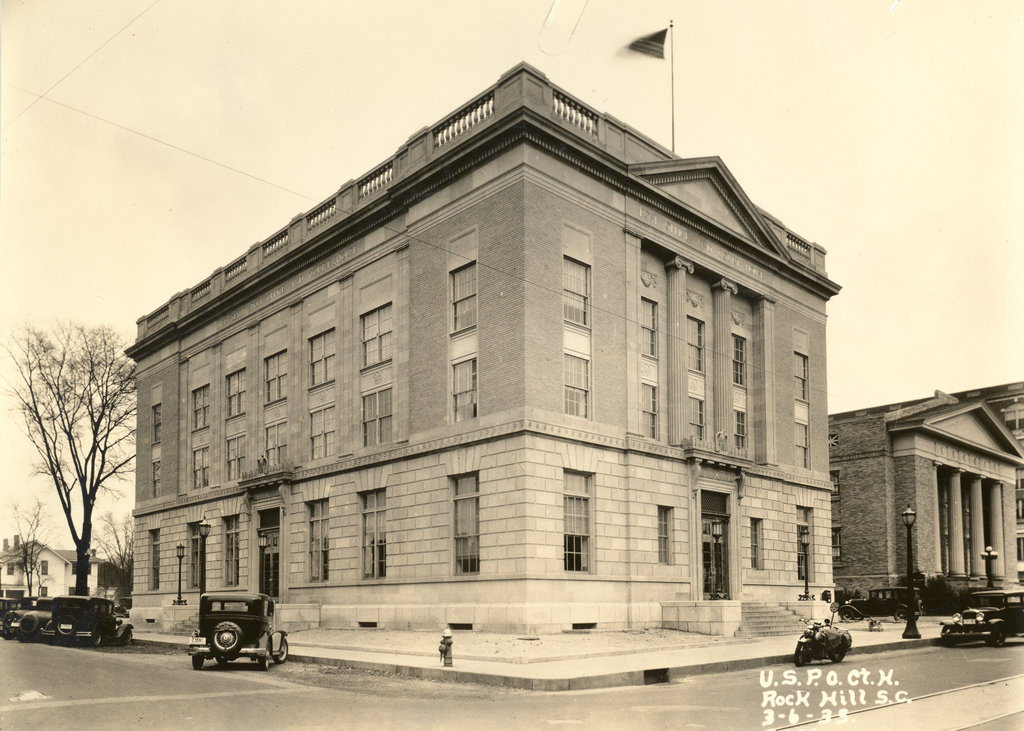 The scene in 2020: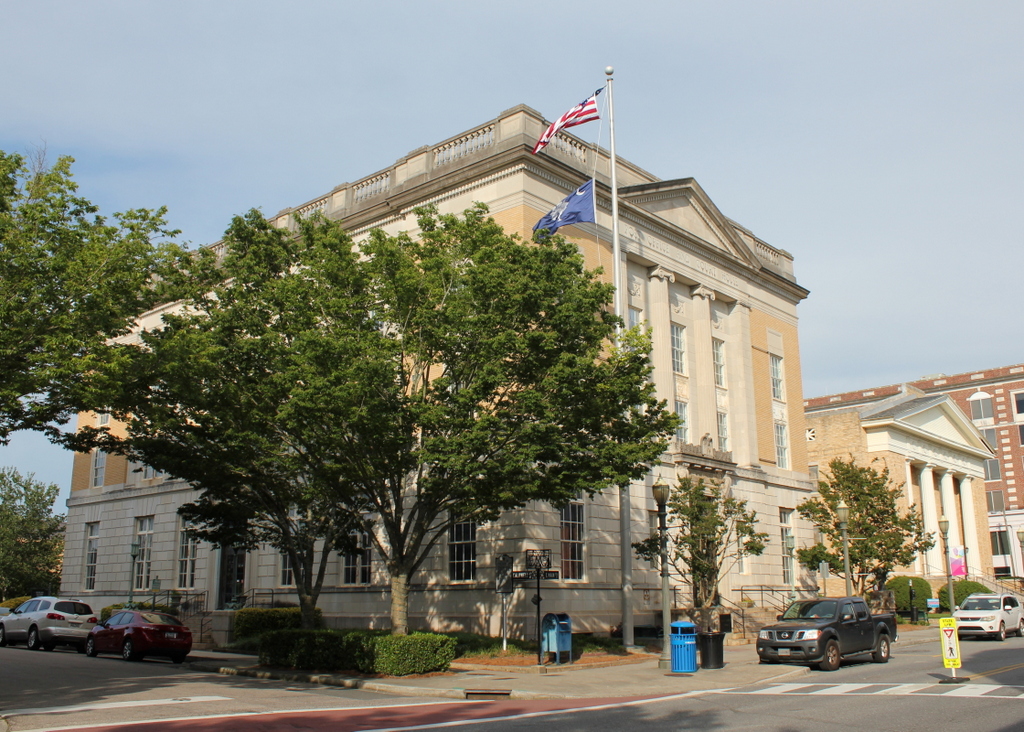 The city of Rock Hill experienced dramatic population growth during the late 19th and early 20th centuries, increasing from under a thousand in 1880 to over 11,000 by 1930. A new post office was built in Rock Hill in 1906, but within just a few decades the city had outgrown this space, requiring the construction of a new federal building. Work began on this building in the summer of 1931, and it was completed less than a year and a half later, in November 1932.
The first photo was taken a few months later, showing the view of the building from the southwest. At the time, the post office was located on the ground floor, with the federal district courtroom on the second floor. Further in the distance of this scene, on the right side of the two photos, is the First Baptist Church, which was built in 1920 and features a similar Classical Revival design with a yellow brick exterior. The third historic building in this scene is the Andrew Jackson Hotel, which opened in 1926 and is barely visible beyond the church on the far right.
Today, nearly 90 years after the first photo was taken, Rock Hill has continued to increase in population. The city's postal needs ultimately outgrew this building after just a few decades, and in 1971 the post office moved to a new, larger facility. The old building was subsequently sold to the city of Rock Hill, and it is now known as the Gettys Art Center. The old courtroom is now a performing arts venue, and the rest of the building houses office and studio space for local artists and organizations. Despite these changes, though, this scene has remained essentially unchanged since the 1930s, and all three buildings here are part of the Rock Hill Downtown Historic District, which was added to the National Register of Historic Places in 1991.